The $6.5 Million Parents, a Video and More Guilty Pleas
Mother in case says she was fooled; her daughter boasts of hard work; more admissions of guilt … and more humor.
Even as reports indicate more indictments may be imminent in the college admissions scandal, more details emerge in the cases already public.
The $6.5 Million Family
All of a sudden paying a few hundred thousand dollars to assure a child's admission to a top college seem like a small sum.
The Los Angeles Times revealed last week that a family in China paid $6.5 million so that the daughter in the family would be admitted to Stanford University. The sum paid by the family of Yusi Zhao is the largest known to be part of the admissions scandal known as Varsity Blues. According to the Times report, the money was used to present a fake image of Zhao as a recruit to the sailing team -- even though she didn't sail.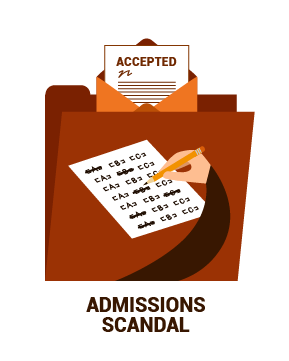 As parents and others have been indicted -- and in some cases have agreed to plead guilty -- prosecutors have released information about the charges. But Zhao's family has not been charged, so little information was available until the report from Los Angeles.
The first report did not have any response from Zhao's family, but the next day her mother admitted to being involved but denied any wrongdoing. She blamed the payments on Rick Singer, the mastermind of the fraud (who has admitted guilt) and who took money from parents and used it to bribe coaches and others.
"Since the matters concerning Mr. Singer and his foundation have been widely reported, Mrs. Zhao has come to realize she has been misled, her generosity has been taken advantage of, and her daughter has fallen victim to the scam," said the statement, released by a Hong Kong lawyer. (Mrs. Zhao's full name has not been released.)
Yusi Zhao's father issued a statement on the website of his pharmaceutical company saying that the controversy did not relate to his business. "Matters concerning my daughter studying overseas in the U.S. count as personal and family conduct," said the statement, according to The South China Morning Post.
Many pundits have scoffed at the idea that a parent could believe that a large payment was somehow part of the process.
But there have been other cases involving wealthy people from China.
In 2015, a man was convicted of stealing $600,000 from a wealthy Hong Kong couple who paid him more than $2 million to get their sons into top universities. He told them, prosecutors said, that large donations would assure admission for their sons.
'My Own Hard Work'
Shortly after Yusi Zhao was identified, a video she made in Chinese surfaced on YouTube, in which she boasted (prior to the scandal breaking) that her family's wealth had nothing to do with her admission to Stanford.
"I tested into Stanford through my own hard work," she said
Two More Plead Guilty
Also last week, Bruce Isackson and Davina Isackson, a wealthy California couple, pleaded guilty to one count of conspiracy to commit mail fraud and honest services mail fraud. Bruce Isackson also pleaded guilty to one count of money laundering conspiracy and one count of conspiracy to defraud the Internal Revenue Service.
Prosecutors described the crimes that the Isacksons have now admitted committing.
"As set forth in the charging documents, the Isacksons agreed to pay Singer, an amount, ultimately totaling $600,000, to participate in the college entrance exam cheating scheme for their younger daughter and the college recruitment scheme for both of their daughters," the prosecution statement said. "The Isacksons also underpaid their federal income taxes by deducting the bribe payments as purported charitable contributions. The Isacksons are cooperating with the government's investigation."
Humor From The Onion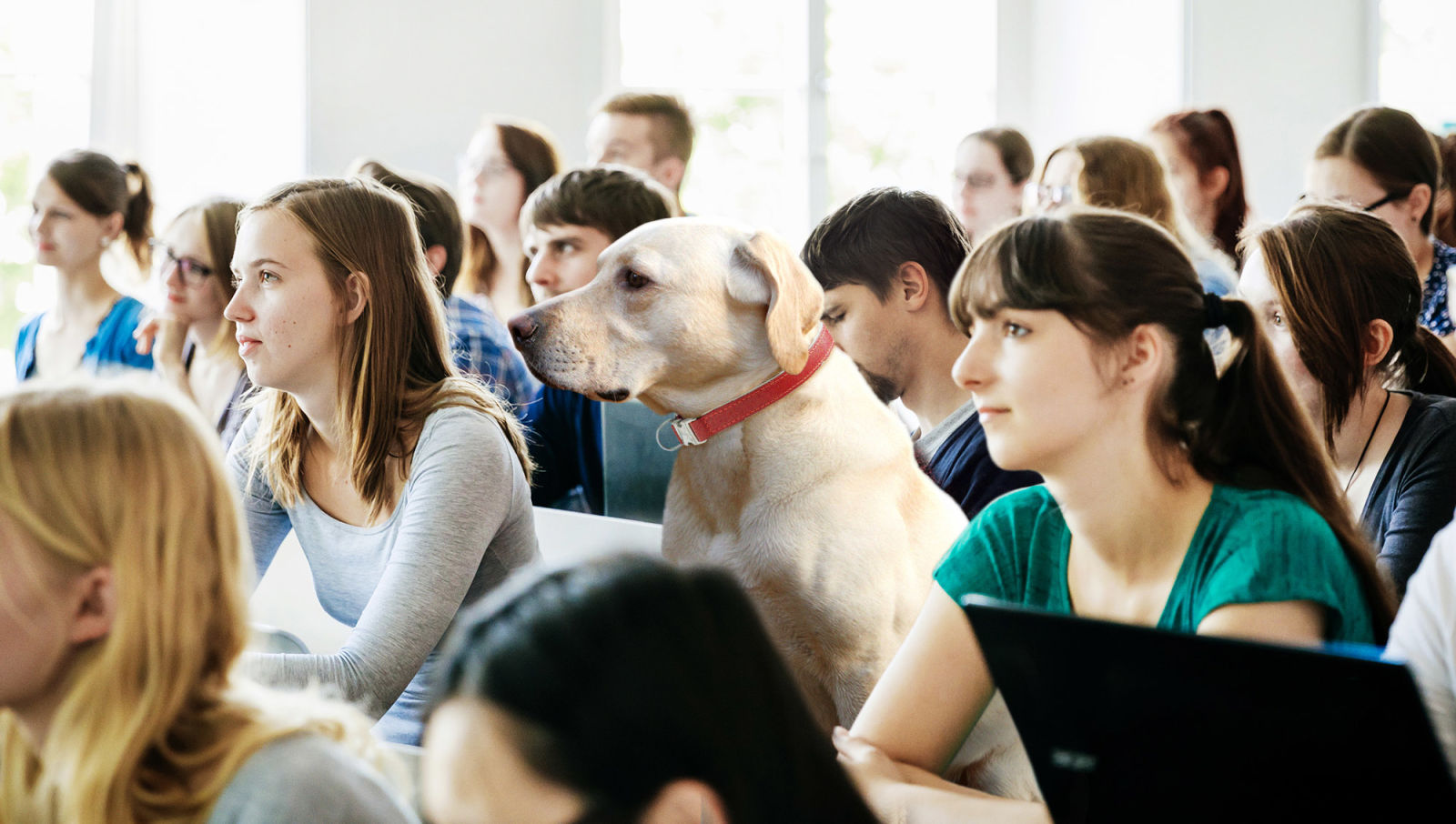 The humor website The Onion meanwhile is having fun with the idea that fellow students wouldn't have known that certain students may not have made it through the regular admissions process.
The latest headline accompanied by the photo above: "Stanford Students Admit It Was Pretty Obvious Billionaire's Dog Didn't Get In By Itself."
Read more by