You have /5 articles left.
Sign up for a free account or log in.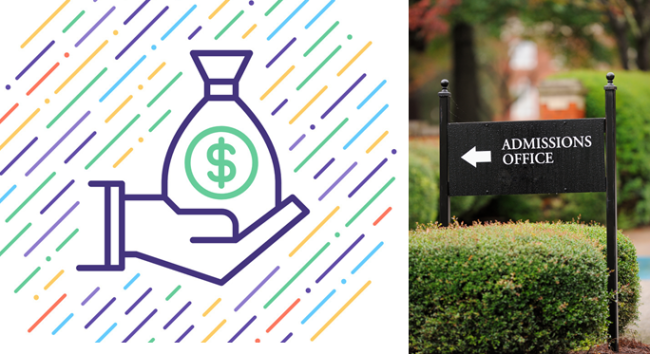 Donations -- many of them anything but charitable -- are at the heart of the admissions scandal. Using a sham foundation, parents paid off coaches, in part with donations to their programs. Then the donors' sons and daughters ended up on lists of recruited athletes, easing their admission to competitive colleges. Everything was fake. The foundation was a tool for money laundering.
College officials have pointed out that those bribed were not admissions officials or development officers.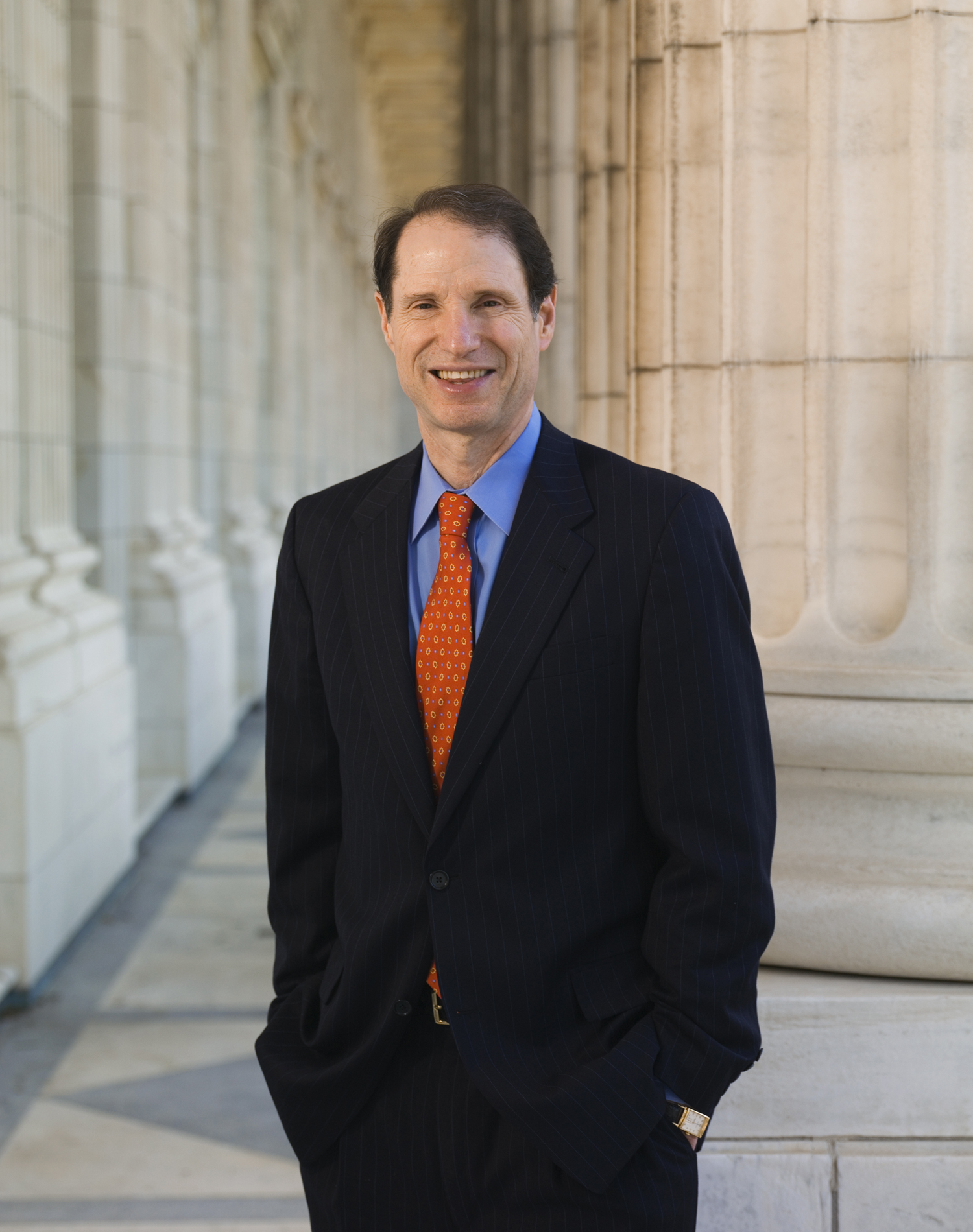 But not everyone is convinced that a sufficient divide is in place between fund-raising and admissions decisions at some institutions. U.S. senator Ron Wyden of Oregon in March pledged to introduce legislation to respond to the scandal. Wyden is the ranking Democrat on the Senate Finance Committee, an influential perch from which to influence tax policy, which is key to any regulation of tax deductions. In April, Wyden and Senator Charles Grassley, the Iowa Republican who chairs the Finance Committee, wrote to the Internal Revenue Service to urge tough enforcement of any abuses of the charitable contributions tax breaks that came out during the admissions scandal.
Last week, Wyden released his promised legislation. Whether the bill moves or not, it is likely to focus attention on the way some colleges have admitted students in close proximity to large donations from their families. Among other things, the legislation would:
Require colleges to establish formal policies to bar the consideration of family members' donations or ability to donate in evaluating an applicant.
Require colleges to report "the number of applicants, admitted students and enrolled students who are the children of donors." The Department of Education would make the reports public.
Limit deductions for gifts -- at colleges that don't bar consideration of donor status in applicants -- to $100,000 over a six-year period around an applicant's enrollment at a college. Larger donations would not be eligible for the standard tax deductions for charitable contributions.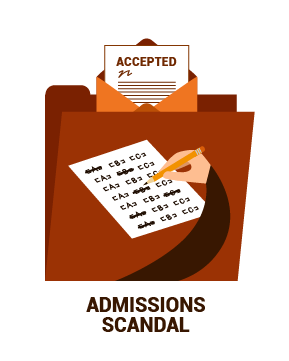 Wyden's bill would make some of these changes through the Higher Education Act and others through the "quid pro quo" provisions in IRS regulations about charitable donations. That is a part of the tax code that covers situations where a donor gets a benefit related to a contribution. The value of that benefit can't be deducted -- and college fund-raisers object to even the idea that donations from the parents of an applicant would be considered under laws about quid pro quos.
Wyden issued a statement upon introducing his legislation that noted that colleges could assure the tax deductibility of all donations they receive simply by having a policy that bars consideration of donations in the admissions process.
"While middle-class families are pinching pennies to pay tuition and graduates are buried under tens of thousands of dollars in student debt, wealthy families are greasing the skids to get their children into elite schools on the backs of those same families and graduates. It's absurd that the tax code subsidizes the top 1 percent buying their way into school," said Wyden. "Colleges and universities would be able to preserve the tax deductibility of all donations if they simply bar their consideration in admissions decisions. It's 'one and done' -- implement a policy and you're in compliance."
Opposition From Fund-Raisers
Officials of the American Council on Education and the National Association for College Admission Counseling said that they were not taking a stand on the Wyden bill. But the Council for Advancement and Support of Education, which represents college fund-raisers, is opposing it.
"It is important to remember that philanthropy plays a critical role in increasing access and affordability at higher education institutions nationwide, particularly at a time when governmental funding for higher education has been reduced," said a statement from Sue Cunningham, president and CEO of CASE. In her statement, she objected not only to the potential loss of some tax deductions, but to the requirement that colleges have policies against considering donor status in admissions.
Cunningham said that "philanthropic giving should never be the sole criterion" for an admissions decisions. Nor, she said, "would it ever be acceptable as a quid pro quo exchange" for donations to be linked to gifts. But she rejected the idea that some consideration of donor status was necessarily wrong.
"While we understand that Senator Wyden's intentions are to address the issue of fairness, his bill is misguided. The bill perceives a problem and addresses that perception in a drastic way -- by significantly limiting the charitable giving incentive for those with the means to make transformational gifts to institutions unless the institutions agree to a federal mandate to prohibit consideration of philanthropy as a factor in admissions," she said.
Cunningham also said that donations are not related to donors' hopes for getting their children into college. "We strongly disagree with Senator Wyden's assertion that giving to colleges and universities is transactional -- that donors make significant gifts for access and in exchange for their children to be admitted into an institution. We know from our members that donors are motivated to support institutions they care deeply about. They give out of gratitude for life-changing experiences with an institution and because they are passionate about its programs and mission. This is especially true of donors who make large, transformational gifts. They make those gifts to institutions where they have strong relationships and deep trust."
Reports of Donations and Admissions Decisions
Since the admissions scandal broke, many reports have surfaced of substantial donations close to the time donors' children were admitted to various colleges. As colleges have noted, there is no definitive proof that the children would not have been admitted otherwise. Many studies show that those raised in wealthy homes (those with the capability of making large donations) go to better high schools than do other students, have more access than do others to counselors and have many advantages in the admissions process. And many of them are no doubt intelligent. But many competitive colleges reject many (or most) highly intelligent applicants.
Some of the cases that have come to light (all apparently legal and in which donors could receive full tax deductions) include: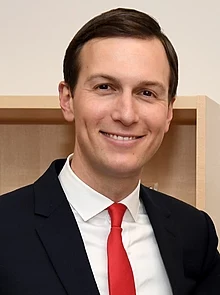 The case that probably has received the most attention is that of Jared Kushner, a top aide to President Trump (and his son-in-law).
Daniel Golden, now an editor at ProPublica, first wrote about Kushner's admission to Harvard University in Golden's 2006 book The Price of Admission, which was published before people were imagining that Donald Trump would become president and before Kushner married into Trump's family. Golden recounted the story in 2016, after Trump was elected, in an article in ProPublica. The article and the book say that Charles Kushner, Jared's father, pledged $2.5 million to Harvard in 1998, shortly before Jared was admitted. The elder Kushner denied that the gift was related to his son's application.
It is difficult to prove that someone shouldn't have been admitted to Harvard. The university uses holistic admissions, under which an applicant's entire record is considered. There is no rubric of test scores and grades used to determine in a consistent way who will be admitted and who will be rejected. That said, Golden interviewed people at the high school Jared Kushner attended, and they expressed shock that he had won admission.
"There was no way anybody in the administrative office of the school thought he would on the merits get into Harvard," one former official told Golden. "His [grade point average] did not warrant it, his SAT scores did not warrant it. We thought for sure, there was no way this was going to happen. Then, lo and behold, Jared was accepted. It was a little bit disappointing because there were at the time other kids we thought should really get in on the merits, and they did not."