You have /5 articles left.
Sign up for a free account or log in.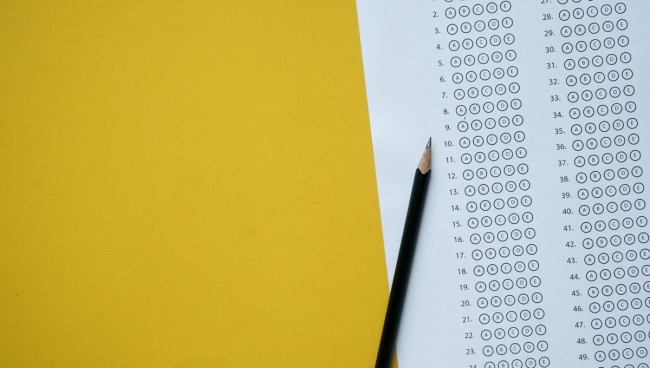 Istockphoto.com/ChainarongPrasertthai
No gains have been made in student preparedness for college, according to ACT data. There are still gaps in scores between white and minority students, excluding Asian American students, who have improved over the past few years.
The new ACT score results show that scores across the country are continuing to decline slightly from last year, especially in math and English. The number of graduates meeting the required benchmarks in math and English is the lowest it has been in 15 years.
The average composite score was 20.7, a tiny drop from 20.8 last year and down from 21 in 2017. The ACT test is scored on a 36-point scale.
Almost 1.8 million students, or 52 percent of the 2019 graduating class, took the ACT.
Of the Class of 2019 who took the test, 37 percent met three of the four College Readiness Benchmarks, and 36 percent did not meet any. The latter number has grown over the past few years, reports ACT. Students who took the recommended high school core curriculum stayed steady in their readiness in English and math.
"As we've been pointing out for many years, taking the right courses in high school dramatically increases a student's likelihood to be ready for success when they graduate," said Marten Roorda, ACT CEO, in a press release. "Students who don't take challenging courses -- particularly those from underserved populations -- may lack the self-confidence and ambition to do so, and social and emotional learning instruction can help them improve in those areas."
Test results are still divided along lines of race and wealth. The majority of minority, low-income or first-generation students met one or zero of the College Readiness Benchmarks.
Hispanic, and more so, African American students continue to lag behind their white and Asian American counterparts. Just over half of the 2019 graduates who took the test were white.
Over the past five years, Asian American students have improved their college readiness, with 62 percent meeting three of the four benchmarks this year.
Asian American students had the highest average composites, with a 25.6 for core scores and a 22.9 for noncore. White students scored an average core composite of 23.3, American Indian and Alaska Native students scored an average of 18.3 in the core requirements, Hispanic students' average core composite was 19.9, and African American students on average scored 17.9.
The ACT board said that its research suggests that college preparedness begins in elementary school, and that by middle school students who are not on track are at risk.
Of the 2019 graduates, 73 percent plan on pursuing postsecondary education at some level.