You have /5 articles left.
Sign up for a free account or log in.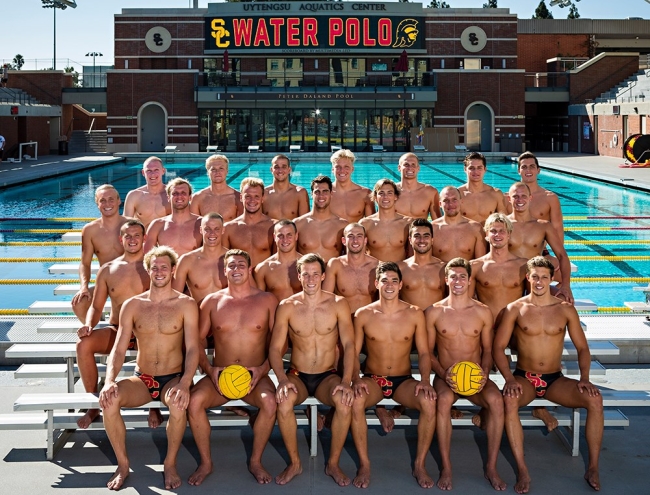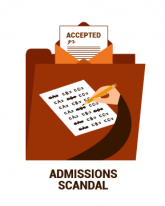 Many of the parents in the admissions scandal have pleaded guilty. They have admitted to bribing coaches to get their children in through the services of Rick Singer, the admitted mastermind of the scandal. In some cases, Singer arranged for cheating on the SAT or ACT. And some students were not athletes and never played on athletic teams, though coaches did designate them as recruited athletes.
The universities involved are some of the most competitive in the country, such as Stanford and Yale Universities. But the University of Southern California has more applicants and parents involved than any other institution.
Now John Wilson, the father of a student admitted to USC, has filed a brief arguing that the charges against him misconstrue the role of donations. In addition, the brief notes that Wilson's son was a recruited water polo athlete who actually played on the team. The brief is a request for more information from the government on Singer, and the government has not responded to the brief (but is expected to oppose it). The brief, which includes lengthy transcripts of calls between Singer and Wilson, portrays Singer as a liar and USC officials as being willing to mix the admissions process and fundraising.
First the evidence on Singer: the brief says that he discussed with Wilson and others how to use the approach to get a kid into Harvard University. Singer described the famous "side-door" approach, in which parents made a large gift/bribe to a coach and their son or daughter became a recruited athlete. For Harvard University, the problem is that Singer was lying, the brief says. Singer boasted of meetings with the president of Harvard, but he never had any such meetings.
Then there is the evidence on Singer's recruitment of clients. Singer is not known to have had coaches to bribe at Harvard or Cornell Universities, so when they come up in discussions, he talked about how hard those institutions are to get into.
Wilson was asking not for his son, but for his twin daughters. Singer told him they would need "perfect grades" and a "perfect score" to be admitted in engineering at Harvard or Cornell.
"I mean, you've got to be -- be in engineering, you've got to be 1550 plus and you've got to be 800 in the math on the subject test and at least 780 on the, um, science subject test, as well. So that's if you want to apply in those -- in those majors," Singer said.
And he continued (in a lie), "So we -- we're -- that's why I'm going to Harvard next Friday, because the president wants to do a deal with me because he found out that I've already got four already in without his help. So he's like, 'How about -- why would you go to somebody else if you could come to me?' I said, 'Well, I didn't know I could come to you.' Huh."
Singer then tells the father that the cost of the "side door" at Harvard is $45 million, and that he's working "side doors" -- legally -- at 50 or 60 colleges.
He then discouraged applying to other top engineering colleges -- colleges where he didn't have a connection to bribe. "Nobody goes to Caltech or MIT that's a regular kid," he says.
Stanford University, Singer says, "they got sports, they got grade inflation, they offer every major." (And Singer had a coach.) But he says the "side door" would be over $1 million.
USC would be more reasonable on pricing, he says.
As to why gifts are important, Singer says: "The amount, uh, that doesn't matter right now. It matters you're committed. And you putting down some money, that I know … John, I kn-known you for years. So I know, when, uh, we get the girls in, it's a done deal and you're gonna take care of your part of it, you're gonna make the payments to the schools and the -- to the coaches. And that's what I need."
And when Singer said this, it was years after Wilson's son had been admitted to USC.
His son, according to the brief, was classified as recruited to the water polo team, and unlike most of the students in the scandal, he actually played the sport, both in high school and at USC.
At the time his son was applying, Wilson made a contribution to the program that he thought would equal $200,000, but was actually half of that.
"As the indictment recognizes, Wilson did not pay a single dollar as a bribe to any individual. Of the $200,000 Wilson intended to donate to USC, Rick Singer stole half; USC received the other half as planned, acknowledging the gift in an official thank-you letter," the brief says.
And there were plenty of reasons -- besides Singer -- for Wilson to believe that a gift would matter. The brief notes that a spreadsheet for admissions officials included their donor status, and that this was especially true for athletes.
In one case, a USC official was quoted as writing a memo saying that an applicant "came through Athletics due to father endowing our community services position for [$]5 million," to which the admissions office responded: "I have just been directed to admit this student."
In another case documented in the brief, the athletics director offered an athletic scholarship to the daughter of a donor of $500,000.
In this environment, was Wilson wrong to presume that donations were commonplace and legal, the brief asks.
What does USC say? It declined to comment on Wilson's son, saying that to do so would violate the university's privacy rules.
As for the general comments on USC's view of fundraising and admissions, the university released this statement: "USC follows a comprehensive, rigorous and holistic process in reviewing applications for admission. Many factors are considered in the decision-making process,​ including academic performance ​measured in a number of ways, ​diversity, first generation, veteran status, test scores, character of the applicant and community involvement.​ As a private university both tuition and philanthropy are essential to providing scholarships, programs, services and financial support to our students."
More from Traditional-Age