You have /5 articles left.
Sign up for a free account or log in.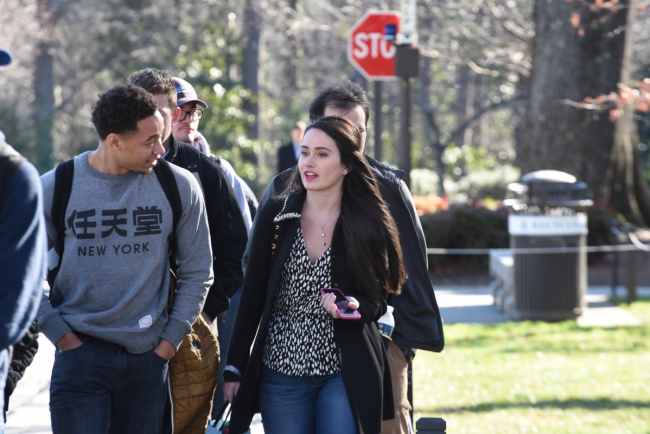 Istockphoto.com/Dennis Ludlow
Harvard University in December admitted 895 students who applied early -- or 13.9 percent of the 6,424 who applied. Last December, Harvard admitted 935 students, or 13.4 percent of the 6,958 students who applied.
Both news releases hailed the numbers for women -- 51.7 percent this year. And both releases made clear how hard it is to be admitted to Harvard -- the regular decision admit rate is around 5 percent.
Harvard is different from many early programs in that it is "early action" not "early decision" -- meaning that admitted students are not obliged to enroll.
But the university is not alone in seeing a minor decline in the number of students who applied early and who were admitted early. There are all kinds of reasons given for the declines -- which some say are insignificant.
Making comparisons at this point in the year is difficult. Colleges release information at different times, and their admissions policies vary. But the pattern of not everyone seeing increases appears clear.
At Duke University, there were 4,300 applicants for early decision this year, down from 4,852 early applicants a year ago. Duke admitted 887 students this year, 20.6 percent.
Christoph Guttentag, dean of undergraduate admissions, said, "They are academically the strongest early-decision group in our history."
At the University of Pennsylvania, the university admitted 1,269 students out of 6,453 applications. That was down from 7,109 last year.
Ron Ozio, a spokesman for Penn, said that the university viewed the past two years before this year as the aberrations, and this year as about where the university should be. About 53 percent of Penn's new class this fall has already been admitted.
Emory University received 1,751 applications for the first of two early-decision rounds. That was a decline of 5 percent.
But Susan Chana, assistant vice president for enterprise communications at Emory, said the decline was from international early applicants, and the volume from Americans was up (as were the admissions).
"We admitted more students via the early-decision plan this year because the academic quality of both domestic and international candidates was stronger this year," she said.
Early decision is primarily important at the minority of colleges that are highly competitive. And some of them are seeing gains.
Brown University saw an 8 percent increase in applications to its early program. A total of 4,562 students applied early.
Cornell University saw its early-decision application pool grow from 6,159 to 6,615 -- and also increased its admit rate from 22.7 percent to 23.8 percent (although that was less than the admit rate from two year earlier).
Reed College, a small liberal arts college, saw its early applications and early admits increase this year, with applications going from 112 to 130, and admits going from 72 to 77. (Those are for the first of two early-decision rounds at Reed.)
The colleges that are seeing the largest increases in early applications this year are colleges that haven't relied on it to fill their classes.
Santa Clara University saw early-decision (first round) applications go up by 28 percent, but only to 389, and a 95 percent increase in early decision (second round) to 284.
Eva Blanco Masias, dean of undergraduate admission, said rankings were key to the success, particularly with international students.
The University of Denver saw early-decision (first round) applications increase from 168 to 234. The university expects to enroll about 40 more students than last year.
What's the Problem?
To many admissions deans, the increases in recent years in early decision are good; they are evidence of the strong desire of many students to attend particular colleges.
But many educators and some outside critics see early decision as harmful to efforts to recruit low-income and minority students. (Many of the press releases issued by colleges boast of their efforts to diversify the early-admit pool.)
"Early admissions programs -- particularly early decision -- take all of these advantages and give wealthy students yet another: a chance to jump to the head of the queue for admissions consideration," says a November report from the Center for American Progress.
"Early admissions programs provide wealthy, mostly white students an edge for acceptance to competitive schools: Not surprisingly, research shows that early decision applicants are three times more likely to be white. They also undermine incentives for universities to court students through financial aid and are associated with declining campus diversity," the report says. "The accumulated result of these unearned privileges and early admissions policies is nothing short of a crisis of representation on America's most prestigious college campuses. Low-income students and black and Latinx students remain woefully underrepresented at selective institutions, while the majority of students at the nation's top colleges are wealthy and white."
Seth Allen, vice president for strategy and dean of admissions and financial aid at Pomona College, noted that Pomona decided two years ago not to release information about how the college was doing during the current admissions cycle. Pomona (like Stanford University) releases the information to the Common Data Set at the end of the cycle.
As to the general trends, he said via email, "We received more this year than last year. In general, early decision applications have increased each year at Pomona. That may be partly attributable to our own outreach efforts to find talented students everywhere. Pomona visits every geographic market in California, every state in the U.S., and every continent at least once every two years (with the exception of Antarctica). It's also partially attributable to students and their families feeling anxious about the college admissions process and feeling that to stand out, the applicant has to apply early decision and be part of a smaller cohort of applicants."