You have /5 articles left.
Sign up for a free account or log in.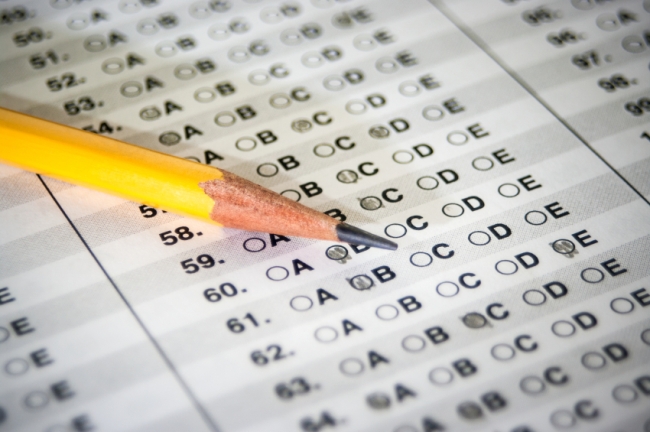 The California Institute of Technology announced Thursday that it is eliminating the SAT Subject Test scores as a requirement for admissions. Caltech is among the very few institutions that requires subject tests from all applicants. The university had been requiring students to take and submit scores in the SAT Subject Test in mathematics level 2, as well as one SAT science test in either ecological biology, molecular biology, chemistry or physics.
"In reviewing our admissions requirements, we have come to the conclusion that the requirement for submission of SAT subject test scores creates an unnecessary barrier to applying for a Caltech education," said a statement from Nikki Chun, director of undergraduate admissions. "We are guiding our focus back to long-term academic STEM preparedness based on coursework and grade performance."
Caltech continues to require all applicants to submit either the SAT or the ACT.
But also in recent weeks, Indiana University at Bloomington, Lourdes University and Saint Mary-of-the-Woods College dropped requirements that all applicants submit the SAT or ACT.
Indiana's move was expected because the university's Board of Trustees voted in December to give the faculty at each of its campuses the right to adopt test-optional admissions.
A statement from Indiana at Bloomington said, "Research indicates that for most students, high school GPA paired with test scores provides the best prediction of academic success at Indiana University. However, for some students a standardized test score may not show all that they are capable of and tell the full story of their potential."
A statement from Lourdes said, "Standardized test scores may not always reflect an accurate indication of the abilities needed to succeed in college for a number of student populations. People without access to test preparation courses and tutors is one example. Often, the cost to retake these standardized tests can be a deterrent and therefore a barrier to admission. The test-optional admissions policy also can benefit individuals with learning and physical differences and English language learners."
A statement from Saint Mary-of-the-Woods said "This holistic approach will allow SMWC to consider student strengths that are exhibited in other areas than just ACT or SAT test scores."