You have /5 articles left.
Sign up for a free account or log in.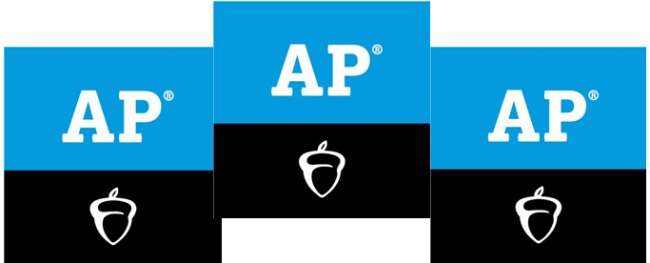 The Advanced Placement program continues to attract public high school students, whose participation and performance nationally in the college-level curriculum and exams increased again last year, according to an assessment of the 2019 graduating class by the College Board.
When broken down by race, however, the College Board data show a decline in the number of exams taken by white, black, Native American and Pacific Islander students compared to last year's cohort.
More than 1.24 million public high school students in the Class of 2019 took an Advanced Placement exam during high school, and 764,000 of them scored a 3 or higher on one or more exams, according to the College Board's latest report of the program's results released today. A score of 3 translates to college credit at most top institutions.
The 2019 group of test takers marks a successful decade for the College Board's most popular program, as overall participation and performance increased and 5,000 more high schools offered AP than in 2009, College Board CEO David Coleman said during a media briefing. But the barriers that prevent black, Latino, Native American and rural students from taking and succeeding on AP exams continue to persist, Coleman said.
More than half of the students who graduated in 2019 and scored a 3 or higher on the exam were white, even though white students represented 48 percent of those who took an exam, according to College Board data. The number of black students who took an AP exam during high school declined by 1.6 percent, from 109,071 in 2018 to 107,307 in 2019, despite the College Board's longtime focus on increasing the participation of underrepresented groups.
The number of Native American, Alaska Native, Pacific Islander and Native Hawaiian students who scored 3 or higher declined by about 9 to 10 percent compared to the 2018 class, while nearly every other ethnic group experienced an increase of 2 percent or more, according to the report. White students who scored 3 or higher decreased by less than 1 percent.
AP Test Takers by Race/Ethnicity

| | | | |
| --- | --- | --- | --- |
|   | Class of 2018 | Class of 2019 | One-year change |
| All test takers | 1,243,475 | 1,245,527 | 0.2% |
| All underrepresented groups | 433,296 | 446,207 | 3% |
| American Indian/Alaska Native | 4,917 | 4,615 | -6.1% |
| Asian | 124,614 | 125,678 | 0.9% |
| Black/African American | 109,071 | 107,307 | -1.6% |
| Hispanic/Latino | 317,005 | 332,084 | 4.8% |
| Native Hawaiian/Pacific Islander | 2,303 | 2,201 | -4.4% |
| White | 615,724 | 602,023 | -2.2% |
| Two or more races | 52,029 | 54,477 | 4.7% |
AP Test Takers Who Scored a 3 or Above

| | | | |
| --- | --- | --- | --- |
|   | Class of 2018 | Class of 2019 | One-year change |
| All test takers | 749,938 | 764,702 | 1.9% |
| All underrepresented groups | 212,369 | 224,921 | 5.6% |
| American Indian/Alaska Native | 1,790 | 1,626 | -10.1% |
| Asian | 92,331 | 95,141 | 2.95% |
| Black/African American | 32,499 | 33,208 | 2.1% |
| Hispanic/Latino | 177,161 | 189,244 | 6.5% |
| Native Hawaiian/Pacific Islander | 919 | 843 | -9% |
| White | 405,069 | 402,451 | -0.65% |
| Two or more races | 31,580 | 33,381 | 5.4% |
One of the College Board's primary focuses has been making AP tests affordable for students of lower socioeconomic status -- in the past year, it has subsidized $159 million for the cost of exams to low-income students, said Trevor Packer, the College Board's senior vice president of AP and instruction. The subsidy did not fully cover the cost of examinations for low-income students, but 30 states provided additional funding for low-income students or all students, Packer said.
However, researchers at the Education Trust, a national nonprofit that aims to close educational opportunity gaps, identified a number of systemic barriers other than income level that reduce black and Latino students' access to AP courses, said Kayla Patrick, a policy and data analyst for Ed Trust, who co-authored a report published last month on how elementary, middle and high school students are shut out from advanced coursework. In schools that are considered racially diverse, with 10 to 50 percent of students from underrepresented groups, black and Latino students are less likely to be in advanced courses if those courses are offered, Patrick said.
There are several factors that can lead black and Latino students to be "locked out" of AP, the Ed Trust report argues. Educator bias and a lack of diverse teachers who identify whether or not students are "gifted" are significant barriers to advanced coursework participation, as is a lack of communication with families of black and Latino students about advanced education opportunities, the report says. ​
"There's absolutely more work to be done," Patrick said. "There's been expansion in the offerings, but even if they are offered in the school, blacks and Latinos are not given the opportunity to enroll in these courses."
The Ed Trust report also identifies "gatekeepers" -- teachers and counselors -- who have the authority to recommend or not recommend a student to an advanced course, which can potentially allow bias in the process, Patrick said. Some states, including North Carolina and Washington, now have automatic enrollment policies, where students who score higher than grade-level standards on state exams are notified and encouraged to take advanced courses, Patrick said. She said the College Board has attempted a similar system, where students are notified when they receive high marks on the PSAT, a preliminary exam for the SAT.
"It should be a priority for states to consider automatic enrollment," Patrick said. "What it really does is remove bias and removes individuals as being the gatekeepers into the course, and that's really the important part."
The biggest shortage of AP programming is in rural America, where states do not adequately invest in smaller schools that serve a "handful of students," Coleman said. He said the College Board would be focusing on expanding AP access in rural areas, and he has called on lawmakers in these states to allocate more resources for advanced placement programs.
The states with students who performed the worst on the AP exams in 2019 have more rural areas, including Kansas, Louisiana, Mississippi and West Virginia, while the highest performing were states located in the Northeast U.S., such as Connecticut, Massachusetts and New Jersey, according to the College Board's report. The states where 70 percent of public high schools offer more than four AP courses are all in the Northeast, except for Arkansas, where lawmakers mandate that all public high schools have at least four AP courses, Packer said.
"We cannot do this alone," Coleman said. "It's state lawmakers, policy makers, who can ensure they invest in those opportunities."