You have /5 articles left.
Sign up for a free account or log in.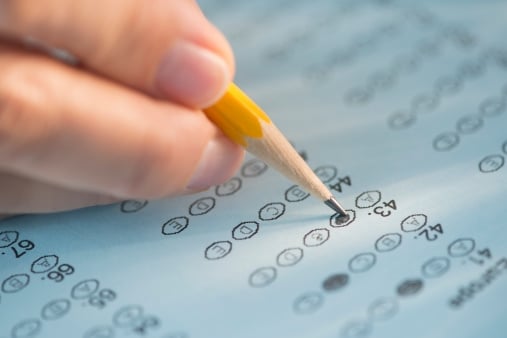 Colleges are dropping the SAT or ACT for admissions, they are waiving fees and they are extending deadlines. These are some of the ways admissions officials are responding to the coronavirus -- and they're just getting started in what is likely to be an unprecedented and potentially difficult spring.
At least 17 colleges have dropped the SAT or ACT in recent weeks for one or two admissions cycles, specifically citing the impact of COVID-19.
Boston University announced that it will go test optional for those applying in the fall of 2021 or the spring of 2022, but only those two semesters. BU cited the difficulty students have in taking the SAT or ACT.
"This is a one-year adoption of the policy," said Kelly Walter, associate vice president for enrollment and dean of admissions. "But we will review it next spring. We are responding to the shifting landscape, with juniors in high school not able to access testing, and we wanted to be flexible."
Tufts University announced a three-year experiment with going test optional.
JT Duck, dean of admissions at Tufts, wrote a blog post about the change in which he said submitting test scores would be totally optional and would not have the impact of helping or hurting a student.
Why now? "While the COVID-19 pandemic's impact on SAT and ACT testing opportunities contributed to the urgency of this policy, this decision aligns with our ongoing efforts to critically examine our policies, and to promote maximum access to a Tufts education to high-achieving students of all backgrounds and identities from across the country and around the world," he wrote.
In Oregon, the University of Oregon and Oregon State University announced that they would no longer require the SAT or the ACT, permanently. With their actions, every public university in Oregon is now test optional.
Faculty bodies at both universities were involved in the shift, which (in discussions) predated the coronavirus.
"We already use a holistic approach in our admissions process that takes many factors into account: the student's local context of school and surroundings, the choices they make within their curriculum, and the diverse and varied perspectives they bring to our campus community," said Jim Rawlins, director of admissions and assistant vice president for student services and enrollment management at the University of Oregon.
The approach of combining concern over COVID-19 and equity concerns generally is prompting many colleges to act.
Among them is Drury University, where Kevin Kropf, executive vice president for enrollment management, said, "This move is in the best interest of students for a number of reasons, but the cancellations and postponements of ACT and SAT tests nationwide because of the COVID-19 pandemic add new urgency and make now the right time to make this change for future Panthers."
Scripps College announced a similar change and said that the policy "will allow admission officers to identify and advocate for students with a strong academic profile who may have previously been viewed as less competitive, based on their performance on a single exam."
The University of the Cumberlands said it had been considering the policy for some time but decided to change now because of the COVID-19 situation. A statement from President Larry L. Cockrum said, "There is a growing body of evidence that standardized tests like the SAT and ACT do not fully reflect the academic talents of every student. Now, because of social-distancing guidelines implemented throughout much of the U.S., many prospective students are not getting the chance to take those tests to improve their scoring, or even take the tests for the first time, and are wondering what that means for their college application."
Newberry College, in South Carolina, is starting a new policy under which students who are unable to take the SAT or ACT can submit a statement instead.
Pushes for Change
David Rion, director of college guidance at the Loomis Chaffee School, in Connecticut, is circulating an open letter urging colleges to follow the lead of those going test optional.
Student Voice is also urging colleges to drop the tests, with a campaign using the hashtag #TestOptionalNOW.
Bob Schaeffer, interim executive director of FairTest: National Center for Fair & Open Testing, said that the key to colleges switching now was that with "nearly 1,100 schools already test optional," just about any kind of college can find a similar college is test optional and have success with the policy.
He sees Case Western Reserve University, Tufts and Oregon as places "that were already considering dropping test scores to move forward more quickly."
"Finally, another group of colleges reacted to a looming crisis in fall 2020 enrollments to quickly announce test requirement waivers to make themselves more attractive to teenagers whose final high school year was abruptly terminated," he said.
The College Board declined to comment on all the colleges changing their policies.
Ed Colby, a spokesman for ACT, said via email, "During the COVID-19 outbreak, ACT remains committed to providing students with a college-reportable ACT score to help them on their educational path to college admission, as well as providing them with the benefits of course placement, scholarship opportunities, and career insights. In addition, we are reminding students to continue to utilize a host of free resources ACT provides to help them prepare for the scheduled summer test dates and for success in college. ACT scores are still widely used in admissions and scholarship decisions. As some institutions make temporary adjustments to their admission criteria to mitigate COVID-19 impact on applications and enrollment, we're reminding students and colleges that ACT scores continue to benefit them both."
Other Approaches
Other colleges are trying a range of approaches to bolster admissions. Franklin College, in Indiana, is going test optional and also cutting the deposit required to secure an admission spot from $200 to $100.
"Franklin College has a long history of making personal connections with our students, and those connections result in a level of care which is unique," said Andrew Hendricks, acting vice president of admissions and financial aid. "As a parent, I appreciate how much Franklin College cares about my child."
Villa Maria College, in Buffalo, N.Y., which was already test optional, announced a series of changes in policy:
No deposit will be required from students seeking to enroll.
There is no May 1 deadline for responding to admissions applications.
All decisions will be based on unofficial transcripts (self-reported by students).
And Virginia Tech, while not struggling for applicants as some colleges are, became the latest college to put its campus visits online.