You have /5 articles left.
Sign up for a free account or log in.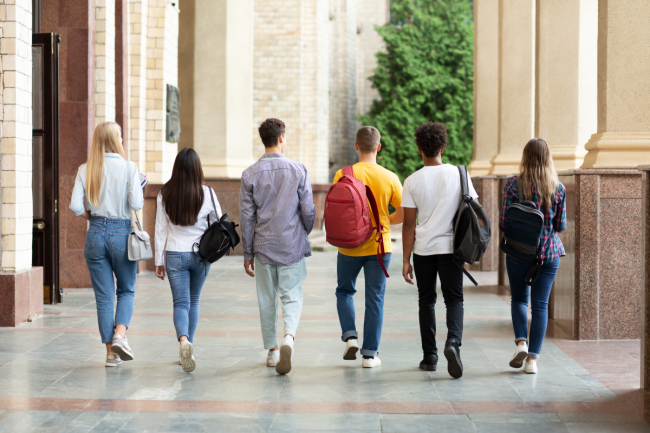 Istockphoto.com/Prostock-Studio
Thursday was the day Ivy League and other highly competitive institutions extended admissions offers. We learned that Yale University admitted 6.54 percent of applicants. The University of Pennsylvania admitted 8.1 percent of applicants. Not much has changed in elite higher education.
But for everyone else, these are scary times. No one know what yields -- the percentage of admitted applicants who enroll -- will be this year. But everyone is worried and checking out the latest national surveys, which suggest their concern is valid.
The various surveys placed an emphasis on speed, and so their pools of respondents do not necessarily amount to a scientific sample of the United States. They tend to skew in favor of wealthier and whiter applicants. But we share them here (along with available information about the pools). Most are by companies that advise colleges on their admissions strategies. In general, they portray problems for higher education.
CarnegieDartlet released a survey of 4,848 high school seniors and found that two-thirds say that a May 1 deadline to reply to an offer of admission was unreasonable. Of underrepresented minority students, 74 to 80 percent want more time. (Some colleges have moved their deadlines back, but most have not.)
More than half of students said they hoped to make campus visits this spring, either for the first time or visiting their top-choice colleges again. But with COVID-19, students didn't indicate a significant change in the likelihood that they would choose a college they had never visited. Forty-six percent of respondents said they were "somewhat likely to," "highly likely to" or "absolutely would" choose a college they had never physically visited.
On paying for college, 23 percent of the sample said they have a high level of confidence in their ability to afford college. That's down from 32 percent who said they had a high level of confidence before the pandemic took hold. And 17 percent of students are not at all confident they can afford college now, up from 11 percent before the outbreak. Those last numbers are higher for those for minority or poor students.
Art & Science Group released a survey of 487 students graduating from high school this year. The sample was 64 percent women, 74 percent white and had an average family income of $88,000.
Only 20 percent of the students said they were confident they could attend their first-choice college, if admitted. Of the 63 percent who said they were going to attend a four-year college, but probably not their first choice, 21 percent said they were not sure their first choice was affordable, 15 percent had not been able to have an overnight visit at their first choice and 12 percent said that either they or a family member had a health issue that required attention.
The survey concludes that colleges should expect "substantial, perhaps even dramatic" changes in their classes.
Cirkled In, an ed-tech company based in Seattle, surveyed high school students on how the coronavirus will change their college plans. Of 1,100 responses, the company found that 69 percent see the health crisis changing their financial situation with respect to higher education. More than a quarter of students said that COVID-19 will affect their college choice.
Most students in the survey also said they prefer in-person learning.
Some quotes from the study: "I have no idea if I will even go to college this fall at this point" and "I no longer have a job, so I am unable to save for my deposit fee and the rest of the cost of attendance that my financial aid does not cover. It sucks and I am extremely sad, but I am just going to have to figure out another plan for my life."
Maguire Associates surveyed nearly 7,000 students and parents.
Among the findings:
Nine of 10 prospective students whose decision process has been impacted cited the ability to visit a campus.
75 percent of students indicated that their rankings of preferred colleges and universities hadn't changed.
16 percent of students said they were considering an option closer to home than their original first choice.
12 percent indicated they are considering delaying enrollment to spring or fall 2021.
Primacy surveyed 200 high school students on their plans for the future. Among the findings:
20 percent strongly or somewhat agree that "College done online can be just as fulfilling and effective as on campus."
29 percent strongly or somewhat agree that "I have considered deferring attending college until COVID-19 passes."
47 percent are looking for one-on-one conversations with admissions.
44 percent are looking for a virtual tour of campus.
55 percent strongly or somewhat agree that "college will start on time, on campus, in the fall."
Among the quotes released with the survey: "I was planning on visiting colleges that I've been accepted to, but now it looks like I have to make the decision having never seen them at all"; "It has stopped me from revisiting colleges to re-evaluate my interest, but observing colleges' reactions to the COVID-19 crisis and their treatment of their students during this trying time has also helped me weed out some colleges and prioritize others"; and "The virus is forcing all colleges to go online, and I refuse to pay a high tuition for online classes."
Many parents have complained that high schools are not doing enough to encourage their students to work during this time.
Kaplan Test Prep surveyed 320 parents of high school students and found that:
Less than half (43 percent) say their school has provided their child with homework assignments.
37 percent say their school provided them with an online/virtual learning environment.
28 percent say they have been provided with online tutorials.
27 percent said they were provided with laptops or tablets.
20 percent report that their school recommended that their children read certain chapters in textbooks.
18 percent say the high school has organized virtual study sessions with classmates.
15 percent say their high school is not requiring any work while closed.
8 percent report that their high school has provided stress management resources.