You have /5 articles left.
Sign up for a free account or log in.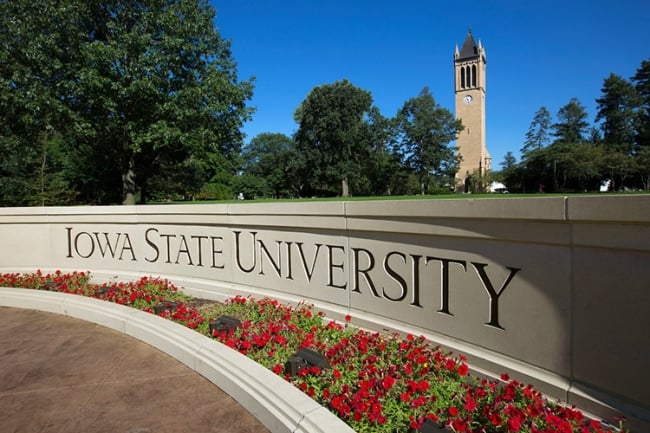 An educator asked on Twitter this week for examples of college leaders who were communicating with students in a particularly thoughtful way and received an immediate response: Iowa State University's admissions director.
Katharine Johnson Suski begins her letter as a parent.
"My son is in a somber mood. Perhaps you are too. My son recently left his residence hall for the last time, leaving his freshman year of college behind. No more making memories with new friends, no first college theater production, no glorious freshman-year spring on campus," she wrote. (Her son is a freshman at the University of Kansas.)
She went on, "I'm going to make some assumptions. You're probably bummed to miss your prom, last tournament, senior night, and/or graduation ceremony. Even if you're over high school, you probably hoped for more time with your friends, hanging out at your favorite restaurant or store. Regardless of how you feel about any of these memories, I'm guessing multiple weeks in your house with only your family was not at the top of your list."
Suski added, "I'm only on Day Two of working remotely, but by the time you receive this message, I guarantee I am ready to be back on campus. Did I mention this son of mine expects to be fed with the regularity and variety of a dining hall?"
After opening the letter with her personal story, she goes on to offer Iowa State's admitted class pretty much what students say they need:
Iowa State will hold spots for admission -- which some colleges are keeping at May 1 and others are moving to June 1 -- until Aug. 24, the first day of the fall term. Iowa State will also refund deposits until that date.
The same is true for scholarship offers.
Orientation programs will be online.
Screenshots will be accepted for academic documents for which official copies can't be obtained right now.
Additional scholarships will be offered.
In an email interview, Suski said, "When I wrote the letter, I was feeling pretty down, definitely overwhelmed, and sorry for my son. Moving our admissions team of over 70 people to remote work in a 90-minute period had been stressful, to say the least."
She continued, "At the end of that day, I left my home office space and sat down in my recliner in the living room and wrote the letter … [My son had] just come home from a trip to campus to pick up most of the stuff from his residence hall, and had put his name sign on his door at home. I found it so sad. We all remember our spring-time experiences on campus. He'd just completed training to be an ambassador, and was rehearsing for his first theater production, which was supposed to open the following weekend."
Suski stressed that she couldn't have made a number of her pledges without the support of the financial aid and academic affairs offices. "The main message I wanted to convey was, 'We will make it work.'"
She has had many "positive reactions" to the note. "Several school counselors have reached out to ask if they can use it as an example of how schools should be responding. Many families have said the letter really solidified their belief that Iowa State University is the right place for their student. A number of colleagues have reached out to say it was what they needed to read right now. We did have one mother who was insulted by the letter, but that was the only negative response we had."
"I've been a little embarrassed by it, because I'm still struggling with everything going on and mostly feel like I'm trying to keep my head above water like everyone else," she said. "I certainly didn't write it thinking there would be this kind of response. I just wanted our students to feel informed and supported."