You have /5 articles left.
Sign up for a free account or log in.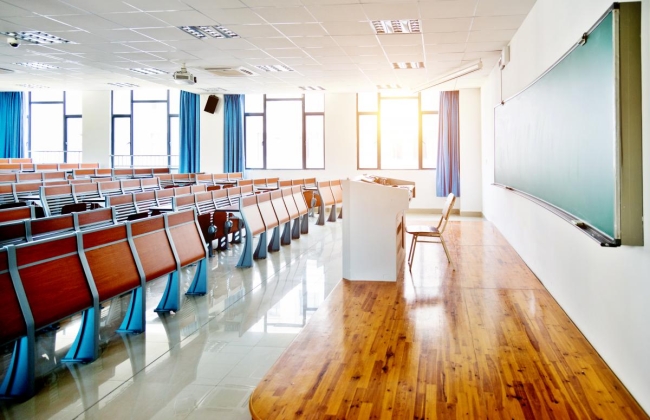 One in 10 high school seniors who had planned to go to a four-year college prior to the coronavirus is likely to change their direction as a result of the outbreak, and another 4 percent are very likely to do so. And 10 percent say it's too soon to say.
Those are among the results of a survey by the marketing and research firm SimpsonScarborough, released Wednesday. The survey's results may be notable for several reasons.
The survey was conducted March 26-30, after some earlier surveys and when the full impact of COVID-19 was more clear. But the survey was also only of students who planned to go to a four-year college; 573 students responded.
Elizabeth Johnson, chairman of SimpsonScarborough, said a reduction of even 10 percent, let alone 24 percent, would be "devastating" to higher education.
The survey also asked these students if the college (that they plan to attend) is providing enough information about how the coronavirus is changing the institution. Forty percent of students said they are not receiving enough information.
Johnson said that finding was striking in that most surveys of high school students indicate that, for the vast majority of students, the last thing they want is more email from their colleges.
The survey also interviewed 513 current students who are freshmen, sophomores or juniors in college.
In both samples, half of the students said that their family's financial situation had been affected by the COVID-19 epidemic. And the sample closed before the latest upswing in unemployment filings.
Of current college students, 41 percent said that their view of their college has gotten worse as a result of COVID-19, and 27 percent said that their view was better.
The students are taking classes online now, and 13 percent said the online instruction was "a lot worse" than the education they received in person, 50 percent said it was worse, 31 percent said it was about the same and 5 percent said it was better.
Many experts on online education have predicted such reactions as neither the students nor the faculty members signed up for online education, and many faculty members are new to it.
Johnson said there may be a silver lining for traditional higher education in this finding, in that students want to go back to what they had.
But over all, the environment is not good for most colleges, she said. The top thing students want (and need) is more money for financial aid. Many colleges are providing more, but there are limits on what they can do.
But there are things colleges can do.
Oberlin College invited all of the students it admitted for this fall to join a free, special two-credit academic course called Uncovering COVID-19: Critical Liberal Arts Perspectives. "This course offers a holistic understanding of a complex global phenomenon that is reshaping how we work, play, learn, and engage with each other. Oberlin faculty members in biology, mathematics, politics, comparative American studies, cinema studies, economics, psychology, and rhetoric and composition will provide a variety of perspectives on the pandemic, demonstrating the interdisciplinary approach necessary for fully comprehending the current crisis."