You have /5 articles left.
Sign up for a free account or log in.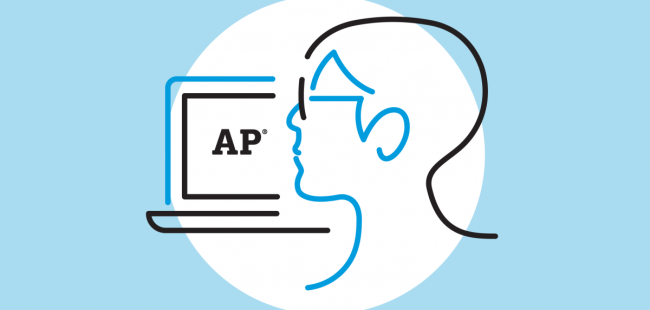 Today, at noon Eastern time, Advanced Placement testing begins for the 2020 year, with the Physics C: Mechanics exam. At 4 p.m. the test will be given in government and politics, and so forth through two weeks of AP exams.
In the Western part of the United States, the tests will be at the same time, meaning the physics test will be at 9 a.m. and the government test will be at 1 p.m. That's because the tests are being given in a take-home version this year, due to the COVID-19 pandemic.
Three million students will be taking the tests. And the same time applies to those abroad, too. So in Britain (where there are AP students), the government test starts at 9 p.m. In India (where there are also AP students), the test starts at 1:30 a.m. tomorrow. In China, at 4 a.m. tomorrow. Many of the students taking AP abroad are the American children of soldiers or workers in foreign countries.
The tests are seen by many as a key not only for high school, but for college admissions. Even at the many colleges that have (historically) discouraged students from earning college credit with AP courses, they use AP courses in college admissions. Success in AP courses is viewed as a key sign that students have taken rigorous courses in high school.
According to the College Board, the changes it has made in AP testing protect student safety and assure colleges that want to give students credit (or admissions help) that the tests and their results have been valid. But critics say that the arrangements discriminate against those taking the test outside the U.S. and those with disabilities -- and that the AP this year is so different that it degrades the program's reputation.
How the Tests Will Be Given
The timing of the tests is only one of the differences this year.
The AP exams will only include material that most teachers cover in their courses by March. "To be fair to all students, some of whom have lost more instructional time than others, the exam will only include topics and skills most AP teachers and students have already covered in class by early March," the College Board said.
In addition, the tests will be open book, including notes students have. The College Board is even providing students with tips on how to take an open-book exam.
This year's exams will also be shorter: 45 minutes instead of three hours.
Grading will be the same -- on a scale of 1 to 5.
As for the odd times for international students to take the exams, Zachary Goldberg, a College Board spokesman, said via email, "While normally AP students can test at different times, the unique security protocols required for at-home testing only allow one global time for tests and makeups. Because no single time is convenient for all students, the specific times were selected to enable the largest number of AP students worldwide to test in daylight hours. Our only other alternative would have been to cancel exams in certain time zones entirely. We hope that for the students in time zones with inconvenient test times, having the chance to test outweighs concerns about the unusual times."
The Critics
A petition to the College Board from teachers, guidance counselors and education activists from around the world proposed two changes in the AP testing.
The College Board "should provide students with a flexible time period, not a fixed time, to take their AP exams," the petition says.
"The proposed time limitations have not been tested under these extreme conditions," the petition says. "With the extra stress associated with this year's tests, many students fear they will not be able to complete the tests in the allotted time frames. We expect this to cause widespread anxiety and panic from minute one. If students know they have enough time, they may still be stressed, but they will be able to relax a little and may even complete the tests with a small amount of extra time, time that may be necessary to accommodate differences in access."
And "the College Board should allow for asynchronous testing."
"At a minimum, students should be permitted to take their exams between 8 a.m. and 5 p.m.," the petition says. "These are the hours during which most students are accustomed to learning and taking assessments. In addition, students are more likely to have family responsibilities after 5 p.m. The College Board is able to administer its exams (including ordinary AP exams) this way, and there is no reason it should not be able to administer the 2020 AP exams keeping this in mind."
It added, "The College Board plans to ensure that all students have access to technology, but it must keep in mind the differences among these students that will affect their testing environments. If the College Board maintains the proposed strict time limitations and synchronous testing during fixed hours, these are just empty words."
The European PTA wrote, "Per their bylaws, the College Board is committed to providing 'access and equity for all students.' The AP testing options that are currently offered for our students overseas may be an attempt at accommodation in this unique situation, but they simply do not rise to the level of equity. EPTA strongly encourages the College Board to honor that stated commitment to access and equity by reversing their insistence on one universal testing window for this year's AP exams so that they can offer truly equitable testing options for our students overseas, and we hope that you will encourage them to do so as well."
Going Forward
The College Board hoped the criticisms won't deter from the experience of taking AP courses and exams. It says that new programs it created for teachers should keep the various parties informed.
"We surveyed thousands of students from all over the country, and the overwhelming majority asked us not to cancel their AP opportunities," said a board statement. "We want to give every student the chance to earn the college credit they've worked toward throughout the year. That's why we quickly set up a process that's simple, secure, and accessible. AP exams will be online this year. If students have already registered to take an exam, they don't have to do anything else in order to test."
More from Traditional-Age