You have /5 articles left.
Sign up for a free account or log in.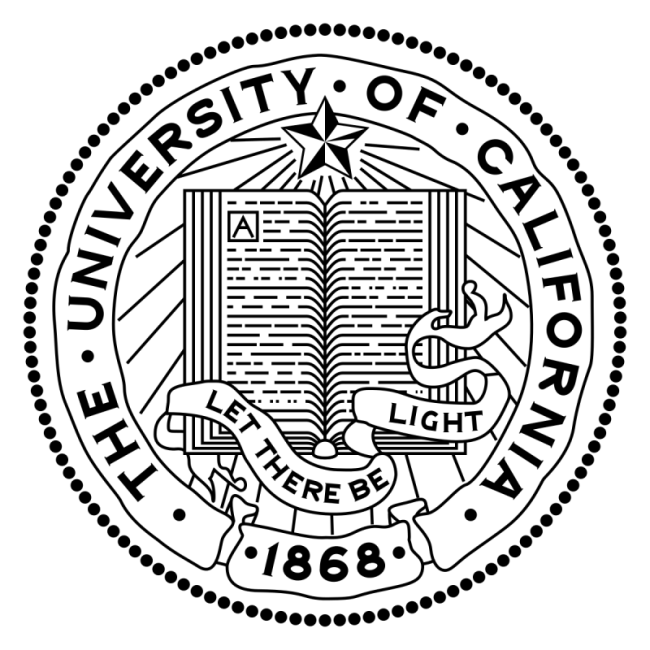 The University of California Board of Regents voted 23 to 0 to approve President Janet Napolitano's plan to phase out use of the SAT and ACT over five years and to replace them with a new test to be developed by University of California faculty members.
The vote followed a five-and-a-half-hour discussion about testing and admissions. Many regents quibbled with parts of the plan but in the end supported it.
John A. Pérez, chairman of the board, said that the vote represented a choice of "slow-walk or create urgency" in efforts to promote equity at the university.
Robert Schaeffer, interim executive director of FairTest: The National Center for Fair & Open Testing, said, "The impacts of this decision will be both profound and far-reaching. The UC system includes several of the world's most respected public higher education institutions. California is the largest single state market for undergraduate admissions exams. FairTest expects many colleges and universities now in the process of evaluating their own admissions testing mandates to heed the message from California and adopt ACT/SAT-optional policies."
The College Board issued a statement that said, "Regardless of what happens with such policies, our mission remains the same: to give all students, and especially low-income and first generation students, opportunities to show their strength. We must also address the disparities in coursework and classrooms that the evidence shows most drive inequity in California."
The Napolitano plan would do the following:
For freshmen entering in 2021 and 2022, Napolitano proposes the UC system become test optional. (The system has already done this for 2021, citing COVID-19.) Students who opt to submit SAT or ACT scores will not have to submit the SAT writing test.
For freshmen entering in 2023 and 2024, UC would be test blind, meaning that SAT and ACT scores would not be used in admissions decisions for California residents. Out-of-state applicants could use the new test or the SAT/ACT. Historically, few colleges have gone test blind, but UC would only in part do so. That's because UC applicants could continue to submit SAT and ACT scores during this period for use in awarding scholarships, and for the state guaranteed admissions provision that grants admission to those in the top eighth of California high schools.
For freshmen entering in 2025, a new admissions test would be created and used instead of the SAT and ACT. All California students would take the test to apply, and it would be made available to private schools and out-of-state schools to use. Nonresidents and international students could submit either SAT/ACT scores or scores on the new test.
If no new test is available by 2025, the state will go fully test blind and eliminate the role of standardized testing in admissions.
Napolitano said the subject of standardized testing was "very important" and that "I did not enter this debate with my mind made up."
She characterized her proposal as largely along the lines of a faculty committee that studied admissions, but she noted that the faculty panel did not favor immediate suspension of the SAT and ACT.
Napolitano said she believed that "there are limitations with the current" tests. "I was unpersuaded that the value add of the SAT and ACT" was "sufficient" to outweigh "the mitigation measures we employ" to make them function better.
She acknowledged that no one knows what the new test will be like. But she said she believes UC faculty members could design one -- or UC could go test-free. And she noted that the plan calls for a brief report on the new test to be released this year. The idea that it would cost $100 million, as one regent suggested, had no basis, Napolitano said.
Quite aside from the measures, the Napolitano plan represents a major defeat for the College Board and ACT, which lobbied hard against the proposal. Standardized testing has had a difficult year, with dozens of colleges, some of them competitive, dropping testing requirements because of COVID-19. The UC plan was in the works for two years prior to the coronavirus pandemic and is designed to extend after it as well.
Before the regents voted on the proposal, they heard from a variety of speakers. Most of the speakers criticized the SAT.
Youlonda Copeland-Morgan, vice provost of enrollment management at UCLA, said that "admissions is neither science nor art -- it is both."
But she said a key factor for her was that standardized testing correlates with income. Students from low-income neighborhoods suffer from schools without resources and with nothing to do in the summer. Wealthy students live in neighborhoods with excellent high schools and many educational activities for the summer.
Copeland-Morgan said that the activities of low-income students are "undervalued" in the admissions process. Of the range of topics being discussed, she said there was "a cry to do more to reduce inequality in admissions and society."
Carol Christ, chancellor of the Berkeley campus, said she has been thinking about the role of the SAT in admissions for years. She said she has been "convinced by the research" about the role of wealth in the SAT.
Christ also referenced her time as president of Smith College, which eliminated the SAT as an entrance requirement and saw more applicants over all, more minority applicants and more outstanding students.
She proposed that Berkeley conduct a study on test-blind admissions in the next year.
In a letter sent to the board, Marten Roorda, CEO of ACT, said, "Given the current COVID-19 pandemic, we understand and support temporary measures to implement test-optional policies. During these uncertain times, provisional actions provide students and families much-needed relief. I recognize that these recent decisions are incredibly difficult to make, and I respect the right of academic leaders to choose the best solutions for their institutions and students during this difficult and unprecedented time. But these new recommendations will further the uncertainty and anxiety of students and their families at a time when they need all the reassurances and resources we can provide. The sweeping proposal will also strain admissions offices, state budget and the broader education system, creating more questions and concerns about fairness, equity, comparability and reliability that will make admissions much more subjective."
But a coalition of 31 groups argued for Napolitano's measure. "We urge the regents to vote yes on the president's recommendations that will make this accommodation a long-term solution to admissions. Eliminating the SAT and ACT will support talented Latinx, black, Asian American Native American Pacific Islander (AANAPI), and other historically underrepresented students in their applications to the UC," a letter from the coalition said. "For decades, eligibility and admissions policies requiring standardized tests have given affluent, overrepresented students preferential treatment in college access as they are more likely to purchase expensive test preparation, instruction and guidance for standardized tests. While those privileged students fill coveted, at-capacity seats across the UC, highly capable, low-income, Black, Latinx, Native American, and subgroups of Asian students are too often denied access to our state's premier research institutions."