You have /5 articles left.
Sign up for a free account or log in.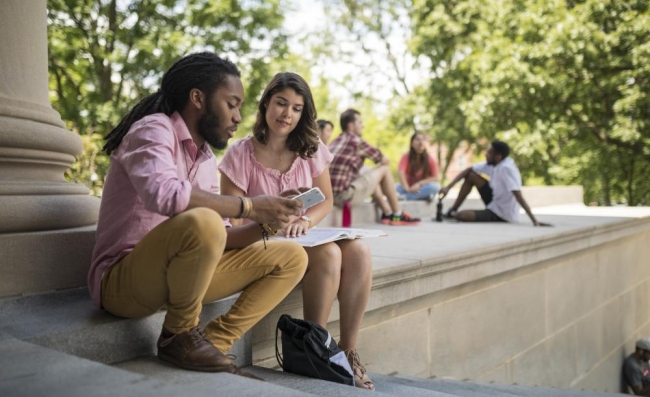 Harvard, Princeton and Stanford Universities have joined the test-optional movement for a year.
Harvard announced that it is going test optional in admissions for one year, for applicants seeking to enter in the fall of 2021, because of the difficulties students face in taking the SAT and ACT. Most colleges and universities have made such a move, and research universities have been joining the movement.
The Harvard statement said, "Harvard College will allow students to apply for admission to the Class of 2025 without requiring standardized test scores. We understand that the COVID-19 pandemic has created insurmountable challenges in scheduling tests for all students, particularly those from modest economic backgrounds, and we believe this temporary change addresses these challenges."
Harvard's move left Princeton as the only Ivy still requiring tests for admissions, but that didn't last long.
Princeton characterized its approach to standardized testing as a "pause." "Princeton will pause on its standardized testing requirement as part of its holistic review process for the 2020-21 application cycle. Students who sit for a standardized test and wish to submit their score will still have the option to do so. However, because of the change to policy this year, applications without test scores will be rendered complete. Students who do not submit test scores will not be at a disadvantage," the university said.
Stanford's statement said, "For students applying for admission to Stanford's Class of 2025, which will enter the university in fall 2021, Stanford will review applications with or without standardized test scores, leaving the decision in the hands of the applicant. There will be no penalty for choosing not to submit scores … We recognize the many challenges created by the coronavirus pandemic, and we understand the difficulty students may have in preparing for and accessing admission testing worldwide. It may be particularly challenging for students to find alternatives to testing sites that have been oversubscribed, or where availability of testing is pushed further into the school year … We expect to reinstate the SAT or ACT testing requirement for the Class of 2026, entering in fall 2022."
Also making similar announcements were Duke University, Northwestern University and the University of Notre Dame.
Notre Dame's announcement indicated that there is the potential for expansion beyond one year. It quoted Don Bishop, associate vice president of enrollment, as saying, "Notre Dame has always been committed to a holistic evaluation process. Over the past 10 years, we have been less reliant on a student's test score in our final assessment. It's important for members of the enrollment management community to review and analyze standardized tests, including the SAT and ACT, and their impact to the selection process in the fuller context of student success."