You have /5 articles left.
Sign up for a free account or log in.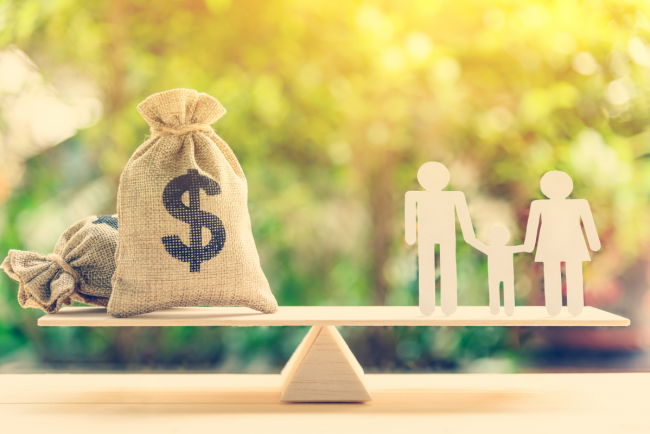 iStock.com/William Potter
The Varsity Blues admissions scandal that was discovered last year shook higher education and state legislatures. California was particularly hard hit, with the University of Southern California having the distinction of having more students involved than any other university. But Stanford University and the University of California, Los Angeles, were also affected.
And state legislators wanted to get involved. Several bills were introduced to regulate admissions. One bill was approved and signed into law.
"The recent college admissions scandal highlights the need for fair and transparent admissions processes, and concern for what is referred to as 'back door' admissions for legacy and donor-related applicants who collectively do not reflect the diversity of the state," the law says. "Research has shown that legacy and donor admissions give an unfair advantage to wealthier students who benefit from having parents or other individuals in their lives who went to college. It is the intent of the Legislature to enact legislation to bring more fairness and transparency to college admissions in the state, especially at institutions of higher education that enroll students who receive state-funded financial aid."
The results may be disappointing. Six colleges (all private) reported admitting students who were the children of alumni or donors. All of them said such admissions are essential to encourage philanthropy. One institution -- Southern Cal -- admitted to admitting three students who did not meet its standard requirements. But USC offered reasons for this (more on that later). All the other colleges said the students could have been admitted without their alumni or donor ties.
The law requires that all four-year colleges "shall report to the appropriate budget subcommittees and policy committees of the Legislature whether their respective institutions provide any manner of preferential treatment in admission to applicants on the basis of their relationships to donors or alumni of the institution."
That information includes the following:
The number of applicants who did not meet the institution's admission standards that apply to all applicants, but who were offered admission.
The number of applicants reported pursuant to paragraph (1) who accepted admission to the institution.
The number of applicants reported pursuant to paragraph (2) who enrolled at the institution.
The number of applicants who met the institution's admission standards that apply to all applicants and who were offered admission.
The number of applicants reported pursuant to paragraph (4) who accepted admission to the institution.
The number of applicants reported pursuant to paragraph (5) who enrolled at the institution.
There were no questions about admit rates, or about the qualifications of legacy applicants -- except for the question about admitting applicants who didn't meet normal qualifications for admission.
So to examine the answers, first for the public universities.
Both the California State and University of California systems said that they don't favor legacy or donor children in any way. Both systems said their policies are consistent with their values as public institutions. Nationally, more private than public institutions have legacy admissions, but preferences are not unheard-of.
Some highly competitive private colleges also said they don't consider alumni or donor ties in admissions. The California Institute of Technology and Pomona College are among them.
Stanford
But Stanford University, which admitted less than 5 percent of the 47,498 students who applied last year, does.
"In the undergraduate Class of 2023, which was admitted for fall 2019 entrance, 16.2 percent of the enrolling class (302 admitted students and 276 matriculating students) were the children of Stanford graduates," the university told state legislators. "For some of these students, their admission files also noted a history of philanthropy. An additional 1.5 percent of the enrolling class (34 admitted students and 26 matriculating students) had no legacy affiliation with Stanford, but their admission files noted a history of philanthropy. Together, those with either of these two characteristics totaled 302 students in the enrolling class, representing 17.8 percent of our 1,701 entering students."
The university said of its policies, "With respect to philanthropy, Stanford does not document in admission files the donor status of all applicants' families. However, some applicants' files may contain a notation about their family's giving. In the large majority of these cases, the parents of the applicants are also graduates of Stanford. Philanthropy plays a significant role in supporting the opportunities available to all students at Stanford, including the ability to attend the university through our program of need-based financial aid."
Stanford said the legacy applicants are only a part of the overall pool. "We're proud to welcome to Stanford each year many 'first generation' college attendees, whose parents do not hold a bachelor's degree. In the undergraduate Class of 2023, which entered Stanford last fall, 18.5 percent of our enrolling students were first-generation," the university said.
And how did the legacy applicants get in? "Stanford admits undergraduate students through a holistic review process that considers all of the achievements and attributes presented by each applicant to the university, including academic excellence, intellectual vitality, extracurricular activities and personal context," the university said. "When a student applies to Stanford, each piece of the application is treated as part of an integrated and comprehensive whole. We look at achievement within each individual student's context, and no portion of the application is considered without the rest. Academic excellence is our primary criterion for admission, and all students who are admitted to Stanford meet the university's admission standards; there are no exceptions."
No mention of Varsity Blues was made in the materials submitted.
University of Southern California
USC's response was similar in that it talked about the value of holistic admissions and said it didn't do anything special for legacy applicants. In an interview, USC said that Varsity Blues did not affect the answers because none of the students it has expelled were members of the class examined.
It's also much easier (but not easy) to get into USC than to Stanford. For entrance in the Class of 2023, USC had 66,198 applicants. It admitted 7,558 and enrolled 3,168 students. USC starts off its answer to legislators by saying, "Admitted students who have a relationship with donors and/or alumni have academic credentials roughly comparable with all admitted students. No donor or alumni relationship guarantees an applicant's admission. An unqualified applicant, even one with a relationship to donors and/or alumni, will not be offered admission."
In describing how students are admitted, USC said, "USC's admission decisions are made by the Office of Admission through a holistic analysis of an applicant's credentials including her grade point average, the rigor of her high school, her standardized test scores, her extracurricular activities, her personal background, and a consideration of her contribution to the diversity of the campus community." And tags.
USC tags students who would be first-generation college students. Or if an applicant has expressed interest in Reserve Officer Training Corps. But a "special interest" tag can also be used "because someone at USC knows the applicant or has reason to believe the applicant will make a positive contribution to the university community. In some instances, a special interest tag may be issued because a student's family has a longstanding relationship with, has donated to, or has the capacity to donate to the university."
The answer goes on to say, "USC, like all universities, will consider otherwise qualified students whose families have longstanding ties to the university or who have demonstrated exceptional generosity. Without philanthropy, USC would not be able to award over $640 million each year in student aid, conduct cutting-edge research, and hire and retain exceptional faculty and employees. Although philanthropy is necessary to sustain any university, there cannot be, and will not be, a system that permits any person to 'buy' admission to USC."
How does this work? USC reported that it admitted 1,186 students who were either legacies or donor related. USC is much more transfer oriented that Stanford and admitted 673 transfer legacies and 23 transfer students who had ties to donors. And 1,248 students accepted USC's offer to enroll.
"USC will typically only consider for freshman admission applicants who: (1) have earned a high school diploma; and (2) have demonstrated math proficiency by earning grades of C or better in a high school mathematics sequence through Algebra 2. For transfer applicants, USC will typically only consider applicants who have earned: (1) a high school diploma or equivalent; for those who only earned an equivalency (a GED or other high school equivalency exam), USC further expects the student to have completed a minimum of two years of transferable college coursework; and (2) a C or better in college-level intermediate algebra," the university document said.
Three applicants who were admitted and enrolled didn't meet those requirements.
"We have reported to the legislature that out of approximately 11,700 total undergraduates who were admitted by USC in 2019-20, three students (one freshman and two transfers) with alumni or donor relationships had not met those basic criteria," the university said. "The freshman applicant never presented proof of high school graduation though she followed a British curriculum in high school and presented us strong A-level test results. One of the two transfer students was a spring admit with a 3.8 GPA who did not meet the math requirement, while the other transfer left high school after her junior year with a 3.7 GPA and passed an equivalency test, as well. These students were admitted because our holistic application review concluded that these particular students had great potential and a high likelihood of success at USC. USC similarly admitted a handful of non-alumni/donor-related candidates who did not meet all of the typical requirements described above."
Other Private Colleges
The Association of Independent California Colleges and Universities submitted a report on behalf of the rest of private higher education in the state, although noting that some of the institutions are graduate only, and not covered by the law.
The AICCU report said that Varsity Blues shouldn't be seen as a framework for the issue of legacy admits. "The 2019 'Operation Varsity Blues' investigation by the U.S. Department of Justice exposed alarming criminal behaviors undertaken by affluent families to secure favorable admission decisions in exchange for financial payments to individuals," the association said. "As AICCU indicated at the time, these actions were illegal activities committed by individuals at institutions, not by the institutions themselves, and did not and do not reflect the mission, vision, or values of our member institutions. Following the revelations outlined in the investigation, member institutions conducted reviews of their internal policies and oversight of special admits and implemented changes to prevent abuse of their processes in the future."
The report said that only four of the institutions used legacy admissions, and that they had good reason for doing so. "For example, an institution may consider whether the applicant is familiar with the institution through a relationship with an alumnus or if their sibling is currently enrolled (these are often referred to as legacy students)," the report said.
The four institutions are Claremont McKenna College, Pitzer College, Santa Clara University and Vanguard University of Southern California. "These institutions reported that, while they notate applicants with relationships to donors or alumni of the institution, they do not admit those applicants using different admission standards than those that apply to all applicants."
Claremont McKenna enrolled 23 legacy or donor applicants, Pitzer 45, Santa Clara 343 and Vanguard 79 students.
What Do the Numbers Mean?
Legacy admissions has been controversial for years. The Council for Advancement and Support of Education has a policy that says no one should be admitted to college based solely on legacy status, but that colleges have the right to consider legacies.
"A legacy applicant is more likely to accept the offer of admission, allowing the institution to more confidently model its incoming class," the policy says. "A legacy applicant's enthusiasm for the institution may lessen the institution's need to make an exceptional financial offer, freeing up limited scholarship funds for other deserving applicants. A legacy student's knowledge of and enthusiasm for the institution can contribute to a lively and engaged campus culture. A legacy student's appreciation of campus lore and traditions can enrich the campus experience for all students. A legacy student, supported by family members who know and value the institution, might be better able to persist when academic or social pressures cause them to consider dropping out, which would be a loss for the student and for the institution."
Brian Flahaven, senior director for advocacy of CASE, said the association hadn't taken a stance on the California law. He said CASE supports "transparency" in the admissions process, but that he fears the numbers requested in the law don't provide enough context about why colleges operate legacy admissions.
He also criticized the law for explicitly linking legacy admissions to Varsity Blues. He said the latter was a terrible scandal, but at a limited number of institutions, and that the legislators seemed to take it as applying to all.
But to critics of legacy admissions, the California law is a start.
Michael Dannenberg, director of strategic initiatives for policy at Education Reform Now, said "California's law is ground-breaking in that it requires some reporting by colleges on use of the legacy preference. But California's law is still pretty weak in that it only requires colleges to report on the number of students that benefited from a legacy preference who did, and separately, did not otherwise meet the relevant college's minimum admission standards."
Since "most four-year colleges do not have a hard floor of academic requirements for admission beyond the basics," and embrace holistic admissions, he's not surprised that only one college reported that it admitted a few legacy students who didn't meet formal requirements.
"The problem with the legacy preference isn't so much unqualified students being admitted to relevant colleges," he said. "The problem is it gives an unfair advantage to people already advantaged. If policy makers won't ban the legacy preference, which they should, then California and other states, if not the federal government, should require reporting on the percentage of admitted students who benefit from a legacy preference, their racial subgroups, their income decile, and the same for other applicants both admitted and not admitted -- separately -- particularly those on the margins, such as those wait-listed."
He noted that the colleges that don't have legacy admissions rake in (at least prior to the coronavirus) billions.
"Better from a reporting standpoint would be to look at how legacy students compare to those who didn't receive a legacy preference at each college -- both admitted students and those who came close to admission but were denied," he said. "I can't emphasize enough that reporting is a compromise position when an outright ban on the legacy preference is the only morally just policy."