You have /5 articles left.
Sign up for a free account or log in.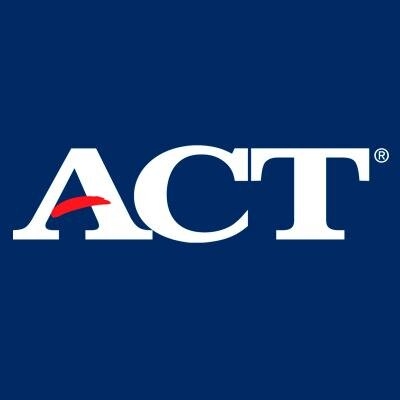 Some students showed up to take the ACT on July 20 and found that their testing centers were closed.
And other students took the test -- and found out they were taking it with test takers who had COVID-19.
An ACT statement called it "an unfortunate situation" and said ACT was investigating: "We are truly sorry that this happened, and we will do everything we can to provide solutions to students affected by this situation, including offering a makeup test date where we can. Our top priority is to provide testing opportunities for all who wish to pursue a path to college and career. We know we have work to do to earn back trust and provide a positive experience for all who engage with us."
"Based on the information we have available, we know that more than 88,000 students successfully tested at more than 1,100 sites on July 18, while adhering to COVID-19 public health guidelines and social distancing guidelines and procedures for the health and safety of examinees. Around 1,400 examinees (at approximately 21 sites) were not able to test. We know that some sites canceled up until late Friday night, including some we were unaware of, resulting in unprocessed communications to students," said a statement from ACT.
COVID-19
Two students who did take the ACT last Saturday in Oklahoma had COVID-19, KOKH News reported.
Neither student was symptomatic when taking the ACT, but they could have been contagious. "According to room assignment, it's likely that you or your child were within the area of one or both of these students for up to 15 minutes," said ACT officials in a letter to students and parents.
The ACT recommends, but does not require, test takers to have a face mask on.
An ACT statement to KOKH News said, "As part of ACT's test center social distancing guidelines, students and monitors were asked to complete a series of COVID-19 symptom and travel screening questions, instructed to practice social distancing guidelines while on campus, and it was recommended that masks be worn by all. Test centers also used multiple rooms and floors within their buildings to provide additional physical distance between examinees. Test center staff can remove students from the test center if they are reporting symptoms or if they're non-compliant with these policies. At the time of the test, neither of the students indicated they were experiencing symptoms or had traveled outside of Edmond. Within our communication to students who tested at Edmond North High School, we referred them to the current [Centers for Disease Control and Prevention] guidelines which recommend self-quarantining for 14 days after any type of exposure to the virus. We continue to require test centers to abide by the COVID-19-related policies for the health and safety of all test-takers and staff, and expect these requirements to carry on into the fall test dates. If CDC recommendations change, we will adapt our policies to comply with those guidelines."