You have /5 articles left.
Sign up for a free account or log in.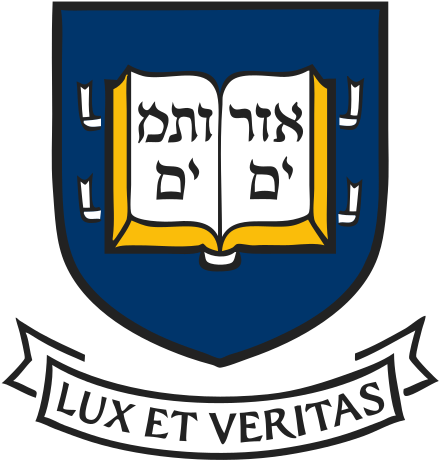 The Justice Department told Yale University Thursday that it had to change its admissions policies to no longer consider race and ethnicity because of violations of Title VI of the 1964 Civil Rights Act. It said that the university is discriminating against Asian American and white applicants.
"There is no such thing as a nice form of race discrimination," said Assistant Attorney General Eric Dreiband of the Civil Rights Division. "Unlawfully dividing Americans into racial and ethnic blocs fosters stereotypes, bitterness, and division. It is past time for American institutions to recognize that all people should be treated with decency and respect and without unlawful regard to the color of their skin."
If Yale does not agree by August 27 to end the consideration of race in admissions for one year, the Justice Department threatened to sue the university.
Yale "categorically denies this allegation," said a university spokeswoman.
In a letter to Yale, the Justice Department outlined its case.
"First, it appears Yale's diversity goals are not sufficiently measurable. Our investigation indicates that Yale's diversity goals appear to be vague, elusory, and amorphous. Yale's use of race appears to be standardless, and Yale does virtually nothing to cabin, limit, or define its use of race during the Yale College admissions process," the letter said.
"Second, Yale's race discrimination in undergraduate admissions is also not narrowly tailored. Our investigation revealed that Yale's discrimination affects hundreds of admissions decisions each year," the letter continued.
The letter said Yale's policies "contrasts starkly" with those of the University of Texas at Austin, whose policies were upheld by the Supreme Court.
"Yale's oversized use of race favors some applicants because of their race and correspondingly disfavors other applicants because of their race, with most Asian American and white applicants unduly bearing the brunt of the preferences Yale grants to its racially-preferred applicants. Yale grants racial and national origin preferences in favor of African American, Hispanic, and certain other applicants and disfavors most Asian American and white applicants," the letter said.
"For example, data produced by Yale show that Asian American applicants have a much lower chance of admission than do members of Yale's preferred racial groups, even when those Asian Americans have much higher academic qualifications and comparable ratings by Yale's admissions officers. Every year from 2000 to 2017, Yale offered admission to Asian American applicants to Yale College at rates below their proportion of the applicant pool," the letter said. "During this same 18-year period, Yale offered admission to white applicants at rates below their proportion of the applicant pool in a majority of years. And, every year during the same 18-year period, Yale admitted applicants to Yale College from Yale's preferred racial groups at rates higher than their representation in the applicant pool."
Karen N. Peart, the university spokeswoman, said via email: "Given our commitment to complying with federal law, we are dismayed that the DOJ has made its determination before allowing Yale to provide all the information the department has requested thus far. Had the department fully received and fairly weighed this information, it would have concluded that Yale's practices absolutely comply with decades of Supreme Court precedent."
Peart continued: "At Yale, we look at the whole person when selecting whom to admit among the many thousands of highly qualified applicants. We take into consideration a multitude of factors, including their academic achievement, interests, demonstrated leadership, background, success in taking maximum advantage of their secondary school and community resources, and the likelihood that they will contribute to the Yale community and the world. We are proud of Yale's admissions practices, and we will not change them on the basis of such a meritless, hasty accusation."
Angel B. Perez, CEO of the National Association for College Admission Counseling said via email: "I'm deeply disappointed in the DOJ ruling. Yale, like so many NACAC member institutions practice holistic admission and engage a highly complex, thoughtful, and intentional admission process. Holistic admission is about understanding the whole student, and race is a part of every student's story and context. Removing the consideration of race in admission during a time in our history of racial reckoning and widening gaps in the pipeline to higher education is a move in the wrong direction."
In October, a federal judge found that Harvard University's policies were legal and did not discriminate against Asian Americans. That case is currently on appeal.
Edward Blum, president of Students for Fair Admissions, which sued Harvard, said, "We applaud the Justice Department's extensive investigation into Yale's racially discriminatory admissions policies. The Justice Department's findings of decades-old, purposeful racial discrimination in admissions is not surprising since all of the Ivy League and other competitive universities admit to using racial classifications and preferences in their admissions policies. This investigation reinforces the need for all universities to end race-based admissions policies."