You have /5 articles left.
Sign up for a free account or log in.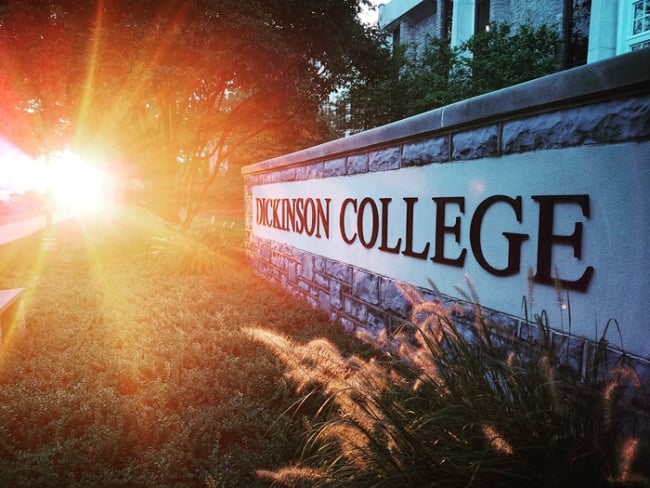 When Loyola University New Orleans announced in May that it was going test blind in admissions, only two other colleges had that status: Hampshire College went test blind in 2014, and Northern Illinois University changed its policy earlier this year.
Today, there are 59 colleges that are test blind -- meaning that they do not look at SAT and ACT scores even if students submit them. Obviously there are far more colleges that are test optional. Most colleges are in fact test optional, although many only have adopted that policy for one or two years.
Loyola's announcement was noteworthy because the university has attracted students with good (but not exceptional) test scores. The most recent class profile of the university lists an SAT average of 1367 and an ACT average of 30.
When Loyola announced its policy -- early in the pandemic -- a statement by Nathan Ament, chief enrollment officer, cited the difficulty some students faced in taking the SAT or ACT: "The spring and summer after a student's junior year are typically when students prepare for and complete standardized testing. Currently, the SAT and the ACT test dates offered in the late spring and throughout the summer have been cancelled. By removing the testing requirement, we hope to reduce some of the stress that might be caused by the college application process."
The colleges that have followed Loyola include some of the most competitive in admissions: the California Institute of Technology and the University of California, Berkeley. In fact while the University of California's Berkeley, Irvine and Santa Cruz campuses went test blind, a state judge barred all of the others from considering SAT and ACT scores because of concerns over whether students with disabilities would be able to get the accommodations they need.
Liberal arts colleges have also joined the movement. Reed College will go test blind for two years and Dickinson College for one year.
The SAT/ACT situation has arguably gotten worse -- not better -- since May. Both tests are now being given, but registering for the tests is difficult for many. And students have complained of last-minute cancellations at some test centers.
Kevin Myers, a spokesman for Reed, which used to require the tests, said going test blind seemed to be "the most equitable decision. If we really wanted to level the playing field, it seemed like the way to go." (Reed continues to "strongly encourage" either the Test of English as a Foreign Language -- TOEFL -- or the International English Language Testing Service assessment -- IELTS -- for students who went to school speaking a language other than English.)
Berkeley's policy states, "Berkeley has always used, and will continue to use, holistic review, which means there is no one sole factor on the application that will determine a student's admission status. SAT/ACT test scores were not the only academic indicators available on the application to assess students. Other academic indicators will continue to be assessed in the review process, including grades, the rigor of a student's courses, other non-required tests (SAT subject test, AP tests, IB test, etc.), and a student's individual academic context."
Dickinson was the last college to go test blind. Margee M. Ensign, the president, sent a note to students, faculty and alumni this month explaining the decision. "We have heard from countless students, parents and college counselors in the past several months about the anxiety students are feeling because the COVID-19 virus has disrupted access to standardized tests, such as SATs and ACTs. Testing availability has decreased dramatically both nationally and internationally, disproportionately impacting already marginalized students. In addition, there are potential health risks with taking the tests. For all of these health, equity and fairness reasons, we have made this decision. By declaring that we are test blind, the admissions committee will not factor testing scores into a decision about enrollment, even if scores are submitted."
Catherine McDonald Davenport, the vice president for enrollment management and dean of admissions, said Dickinson has been test optional since 1994, so admissions representatives know how to evaluate applicants who don't submit scores.
She said moving to test blind for a year "made logical sense" given the pandemic. She said the proposal was developed in enrollment management and was approved by the college's senior leadership and faculty committees in a week.
"The most important factor was student health," she said. Everything at the college has been focused on student health, she said. While 80 percent of students typically submit test scores in a normal year, she wondered if remaining test optional would really be fair during the pandemic.
"When students and families hear 'optional,' a lot of them transfer the word to 'required,'" Davenport said.
She also said that "testing was out of control" even before the pandemic, with families feeling pressure to produce the best scores possible.
"The pandemic has caused us to pause, and I really hope higher ed will look at the craziness," she said.
Davenport said she's aware of the reasons some colleges are sticking to testing. Some fear an impact on rankings (but U.S. News & World Report confirms that test-blind colleges won't be punished next year). And there are questions about high schools and grading. Some are shifting to pass/fail with students at home; others are sticking with traditional grading.
But to Davenport, the reality is that "we are able to spend more time on each application file" and deal with any issues.
The data from Dickinson show, as data at other colleges have shown, that minority and international students are more likely to apply without test scores. Last year, 76 percent of applicants who identified as white submitted SAT or ACT scores. Only 69 percent of nonwhite students did so.
Davenport said she didn't know what the college would decide in a year. She said that the college has regularly analyzed its test-optional policy and has found only positive impacts. She said the same approach would be taken with test blind.