You have /5 articles left.
Sign up for a free account or log in.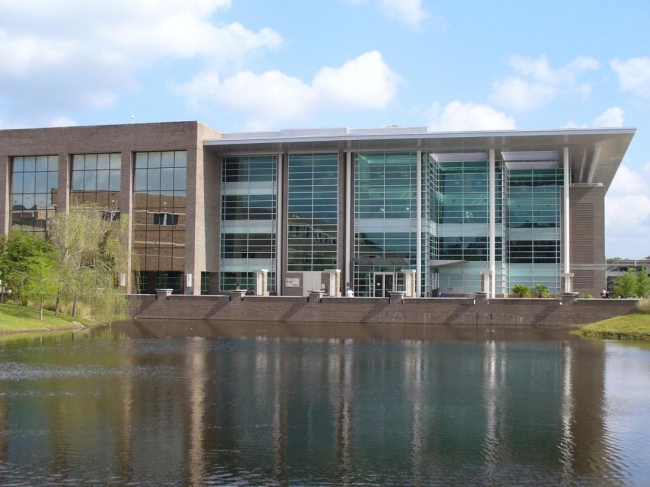 University of North Florida
This year the vast majority of colleges and universities that previously required the SAT or ACT for admissions are not doing so. Some of these colleges value the tests in admissions but are making an exception (in many cases only for this year) because of the COVID-19 pandemic.
That's because it has been hard to take the SAT and ACT this year. The tests are mainly given in high schools, and many high schools are closed or imposing limits on visitors.
Just last week, the College Board announced that of 312,000 students registered for the Nov. 7 SAT and SAT Subject Tests, 96,000 registered students were unable to take the test because of testing center limits or closings. Of test centers initially scheduled to administer the tests, 70 percent are currently open for November, though some have reduced capacity; 15 percent of open centers are at capacity; and 30 percent of centers announced they are closed.
The College Board has had difficulty with test centers since the pandemic broke out. Of the 334,000 students registered to take the SAT on Sept. 26, 183,000 were not able to take the test. And of the 363,000 registered to take the SAT or the SAT Subject Tests on Oct. 3, 154,000 were unable to do so.
One state stands out for not going along with relaxing the rules on the SAT or ACT: Florida, which requires applicants to take one of the tests.
And the 12 universities in the State University System of Florida are seeing losses in applications for the fall that are up to 50 percent of last year's totals, system administrators announced at a Board of Governors meeting Thursday.
At the board meeting, some members questioned whether the university system should waive its requirements this year, but there was no vote on that action.
Renee' Fargason, director of strategic communications and advocacy for the board, said via email that "the State University System is actively engaged in discussions with the universities on SAT/ACT admission requirements and working with the College Board and ACT Inc. to monitor the availability of both tests. At this time, we have been informed by the College Board and ACT Inc. that a significant number of seats are still available in Florida for the national test dates. We have also advised universities to extend the deadlines for students to submit the required scores for admission if possible."
She added, "Students who have not yet been able to take either the SAT or ACT may still apply and continue to attempt to take one of the exams this fall. Students who have already taken the SAT or ACT but [are] unable to retake the exam may submit the score(s) they already have. Students affected by test site cancellations should contact the College Board or ACT to find a different location, register for an alternative date, or request a refund."
Fargason did not explain why the state was not waiving requirements this year, but said, "Please note that while test scores are required, all State University System institutions already utilize more than test scores in determining admission decisions. Also note that the above is based on currently available information, which may fluctuate daily in these difficult times."
But newspaper reports and college counselors suggest that Florida high school students are, like students elsewhere, struggling to take the tests.
Susan Groden, an independent counselor in Florida, says, "Parents have horror stories about being on the phone with SAT and ACT for hours. Students tell us horror stories."
Maria Martinez is a student at Miami Dade College, scheduled to graduate in the spring. "Having Florida colleges require SAT/ACT testing not only eliminates the students who have high-risk family members from applying to in-state schools, but also asks students to place their education before their own health," she said.
Martinez said that she took the SAT in March. "I took the exam right when COVID-19 reached the United States and schools shut down. We were not socially distant, we didn't wear masks and I was thinking about my health the whole time."
"Just like me, there are hundreds of students who have taken the test once, or worse, have never been able to take the test," she said. "A big reason why most of us can't test is because of the lack of testing centers in South Florida. As we were the epicenter of the pandemic for a while, many testing centers closed and notified students days before their exam date that they wouldn't be administering the exam. This is a big problem."
She added, "This is affecting me in many ways: academically, medically and financially. I am not the only student who feels this way, and these tests have been controversial for years. Now with a global pandemic and online schooling, students shouldn't have to stress about their future because of an administered exam that could expose them and their loved ones to a dangerous virus."
In August, the National Association for College Admission Counseling urged public colleges especially to go test optional.
"In some cases, these institutions enroll tens of thousands of students, creating an outsized burden for all families whose students seek admission to them, " a NACAC statement said. "In this critical time, public colleges must be mindful of their founding purpose of serving students and families and recognize that lifting testing requirements in 2020-21 will be in the students' best interest. Taking this action will strengthen the future of our nation's public colleges."
A spokesman for the College Board said this: "Test centers make individual decisions about whether to administer the SAT, and they may close before the administration, right up until test day. There is limited testing capacity in certain areas due to public health restrictions and high demand. While the College Board can't directly control test center capacity and availability, we're working to ensure as many students as possible are able to test safely."
A spokeswoman for ACT said, "We continue to provide as many opportunities for students to take the ACT as possible, across the nation, but it is ultimately up to test centers to stay open, close or limit capacity based on local public health guidelines."