You have /5 articles left.
Sign up for a free account or log in.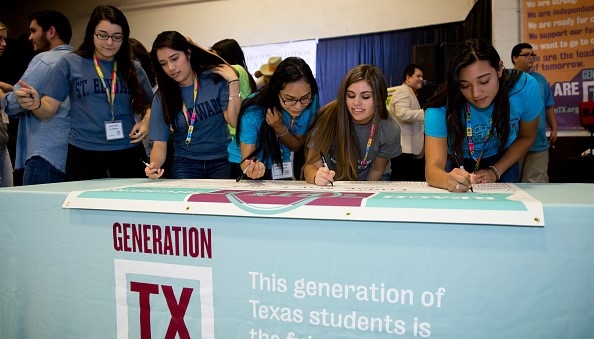 Photo by Robert Daemmrich Photography Inc./Corbis via Getty Images
Forty-seven percent of all high school seniors, and 56 percent of those from low-income families, have not started applying to college, according to a survey of 31,000 seniors by Niche and Tudor Collegiate Strategies. Given that the students were identified through services used for college applications, the news suggests a reason for more colleges to step up outreach to potential students.
Other findings:
Students in New England and the West Coast are furthest behind.
Forty-two percent of students have not taken a standardized test, and 53 percent of low-income students have not. More than a third -- 36 percent -- of those who have taken a test still do not plan to submit a score with their application.
An overwhelming majority (92 percent) of students are feeling fear or anxiety right now. Their top concern is being able to afford college.
A majority of students (56 percent) have attended a virtual event by a college. Of those who have, 79 percent are interested in attending another one.
Most students (79 percent) aren't willing to participate in a virtual event that lasts longer than 45 minutes.
Students prefer Instagram, by a very wide margin, over other social media to look up colleges.
Nearly half of students (48 percent) said the communications they've been receiving from colleges and universities all look and sound the same. Only 8.1 percent said they feel very personal.
The pandemic has not drastically changed how close to home students plan to enroll. Less than 1 percent of students plan to enroll online, and 40 percent say that distance from home doesn't matter in their decision making. Of those who did have a preference, only just over a third wanted to stay under two hours from home.
Will Patch, enrollment marketing leader at Niche, said it recruited students for the survey through its own website and through social media.
The sample was half white. Household income was "well distributed with slightly lower representation at the highest quintile, but not significantly so."