You have /5 articles left.
Sign up for a free account or log in.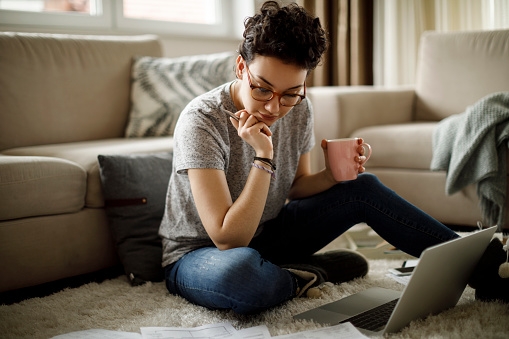 damircudic / Getty Images
More than one-third of prospective college students are reconsidering higher education in light of the coronavirus pandemic. Further, 43 percent of prospective students for one- and two-year programs are looking to delay enrollment.
Those are two findings of a national survey of prospective college students by LaneTerralever, a national marketing and advertising agency for higher education. LaneTerralever surveyed 528 students across the U.S. in September.
The company encourages colleges to take a very practical approach to dealing with the skeptical audience of students.
"Prospective students need to hear how higher education can be accessible, affordable and productive for them now," said Lauren Hillery, director of brand strategy at LaneTerralever. "Many face tremendous pressure and uncertainty, so the usual messages of prestige, faculty and community need to be preceded by practical information on how they can fit education into their lives today."
The study participants, split evenly along gender lines, were 56 percent white, 20 percent Black, 9 percent Latinx and 10 percent Asian. Nontraditional prospective students said they had considered enrolling in college in the last 18 months.
For all students, finances and being able to afford college are a key issue. Forty percent of students indicated they are being forced to explore other financial support options as a result of the pandemic. Of those who are likely to pursue higher education, 37 percent said they are most likely to self-fund their education.
For many, the question is whether remote learning provides enough value. Only 35 percent of traditional students find remote learning extremely valuable, while 43 percent of nontraditional students say it is. Older students are more likely to welcome the autonomy of online learning and availability of virtual support.
Some other results of the survey:
Among traditional-aged students:
36 percent said they are less likely than they were pre-pandemic to pursue a higher education.
But 54 percent said that having a degree or certificate is extremely valuable.
Only 20 percent said they were confident about finding a job.
Among nontraditional-aged students:
28 percent said they are less likely to pursue higher education.
But 65 percent said that as a result of the pandemic, a degree or certificate is extremely valuable.
41 percent said they were confident about finding a job.
The findings of the survey are largely consistent with this year's enrollment patterns. According to the latest data from the National Student Clearinghouse Research Center, overall enrollment is down 3.3 percent. But freshman enrollment is down 13 percent. Community college freshman enrollment is showing a 19 percent decline.
From all of the data comes a question: What should colleges do?
Hillery said that for community colleges, they need to stress that they are accessible and that they can lead to better jobs.
"And this is something that's achievable," she said.
"What students want to know is if it's accessible, can I fit it into my life and does it have value?"
Community college students, in general, "are not looking to explore," Hillery said. They want a better job. Colleges need to be very clear about what they are offering in that regard.
For four-year colleges and universities, she said the main takeaway was personal stories about how college was helping individuals. It's important to use real students (and recent alumni), Hillery said.
Colleges tend to "rest on their laurels" when that approach won't work, she said.
"They aren't leads. They are humans," Hillery said of the prospective students.
Elizabeth Johnson, chairman of SimpsonScarborough, noted that the data showed that adults are more likely than traditional-age students to say a degree is extremely valuable. "That makes sense to me," she said. "They are out in the world and have very real experience with the extent to which a degree helps you get a job. Traditional students are more cynical about higher ed."
And adults are more likely to say distance learning is extremely effective. "Again, makes sense," she said. "Traditional students hate remote learning. They aren't in college for just the degree. They are in it for the total experience. They don't get a huge piece of what they bought in to through distance learning alone."
But Teresa Valerio Parrot, principal of TVP Communications, said colleges shouldn't react to this study alone.
"The survey raises some interesting points about the options students and families face, but I would encourage institutions to take a look at multiple data points when making any strategy decisions related to enrollment management," she said. "This survey was conducted three months ago, and much has changed for individuals, families and campuses over that time frame. If we've learned anything during COVID, it's that impressions and opinions about enrollment have shifted significantly based on which stage of the pandemic we are in. I would imagine optimism about an experience closer to 'normal' is much higher now than in September based on the possibility of multiple vaccines. My advice is simple -- talk to your enrollment management team to ask what they are hearing from your prospects, not just a sampling of students nationally, compare that to sentiment and insights from multiple sources and prepare to strategically pivot based on the twists and turns our COVID roller coaster has for us before we get to the fall semester."