You have /5 articles left.
Sign up for a free account or log in.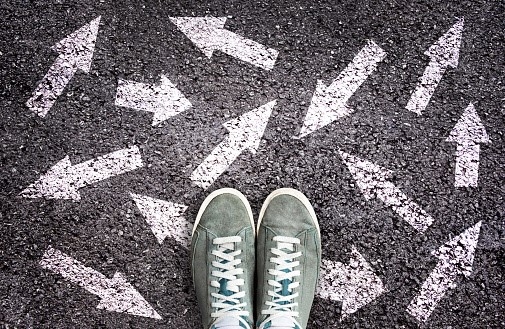 The Common Application is the most widely used college application out there -- with more than 900 institutions participating. No longer just used by liberal arts colleges, its members include many public institutions serving a variety of students.
Newly released data about the Common App show that what has been reported anecdotally in admissions is actually occurring in large numbers. The larger and more competitive colleges and universities are having a good year and getting lots of applications. But smaller and less competitive colleges are not. And first-generation students and those who lack the money to pay for an application are not applying at the same rates they used to.
These data are from after the Jan. 1 and Jan. 15 application deadlines of some colleges. This year especially, that is hardly the end of the admissions cycle. But the Common App administrators said that "alarm bells" were needed for low-income students.
As of Friday, overall applications were up by 10 percent, reaching 5,583,753, according to the study. There were 989,063 unique applicants who submitted at least one application, an increase of 1 percent over last year. (While the Common App grows by a few dozen colleges a year, the study only counts applicants to colleges that were in the Common App last year and this year.)
But despite those increases, "the numbers of first-generation applicants and fee-waiver recipients each declined (by three and two percentage points, respectively)," said a letter to Common App members from Jenny Rickard, president and CEO of the Common App.
"We continue to be very concerned about the decline among fee waiver and first-generation applicants. Persistent trends of decline among these key subgroups across the 2020-21 cycle signal a need for additional support in the months leading up to enrollment in fall 2021," Rickard added.
The gaps between low-income and all students were larger in the fall. But many low-income students apply to college late in the year.
She also outlined other changes she saw in the data:
"Applications to the largest returning members (>20K students enrolled) swelled by 16 percent, while volume for the smallest members (<1K enrollment) fell 4 percent from 2019-20."
"Finally, more selective member institutions (<50 percent admit rate) generally saw larger increases in application volume than did less selective institutions."
"Applicants are also applying to more colleges this year. With a 9 percent increase in the application per applicant ratio on top of all of the other changes in the external environment and admissions process, it is an understatement to say that yield models will be more challenged than ever this year."
Colleges in the Southwestern part of the country are seeing the most growth (21.3 percent). Colleges in the Mid-Atlantic are seeing the least growth (6.1 percent).
International applications "surged," except not from China. "While applicants from China declined by 18 percent, other countries exhibited noteworthy growth, including India (+28 percent); Canada (+22 percent); Pakistan (+37 percent); the United Kingdom (+23 percent); and Brazil (+41 percent)." (It should be noted that China last year sent by far the most students to study in the United States.)
The Common App data are but one sign of trouble for higher education in this admissions cycle.
Jim Malatras, the chancellor of State University of New York system, wrote a column published in Empire Report Sunday in which he said that the SUNY system had seen an application decline this year of "20 percent, one of the largest annual decreases in the system's 73-year history." (Many SUNY campuses are in the Common App.)
And the California State University system, which is located in a state with a growing population, is down 5 percent on applications for freshmen and transfer students.
Angel B. Pérez, CEO of the National Association for College Admission Counseling, said that the gaps for low-income students would have been larger had NACAC members and Common App members not been speaking out about it. "While the data shows we still have a gap to close, the gap would've been much wider if the deliberate campaigns launched across the nation weren't launched. We should not let their efforts go unnoticed."
He said he wasn't surprised by the China numbers.
"As a nation, we have a lot of work to do to repair the damage caused by the previous administration, whose anti-immigration policies, tense relations with China and hurdles created for international students have a deep impact on higher education," Perez said.
Robert J. Massa, principal and co-founder of Enrollment Intelligence Now, said via email that the regional differences provide a window into what will be the stark reality in the second half of this decade.
"The Northeast and the Midwest will be hit particularly hard as the number of high school graduates decreases," he said. "A 6.1 percent increase in applications to schools in the Mid-Atlantic states vs. a 21.3 [percent] increase to schools in the Southwest forecasts the story of what lies ahead in five years. Of course, institutions in the Southwest tend to be larger than those in the Mid-Atlantic, and larger schools are faring better in attracting more applicants this year. Nevertheless, the disparity in the year over year numbers between these two regions is something that college enrollment leaders in the Northeast will need to address sooner rather than later."
He also said he was not surprised by the other statistics released. "Students are hedging their bets by applying to more colleges as a result of COVID-induced uncertainties and the unknowns surrounding how and if test scores are being considered," he said. "Families are also increasingly concerned about costs and value, so applying to more colleges gives them potentially more choices or more chances of being admitted to an institution they can afford."
And Massa said the data are "troubling but again not surprising that first generation and lower income applicants are declining in number."
He explained, "This is the group that has been disproportionately impacted by COVID and its financial impact. I would expect that the number of low income male applicants is down more than the females, as national data would also suggest. Institutions have a special obligation to reach out to these prospective students to encourage then to apply and to enroll. Our national workforce needs and our economy really [depends] on an educated citizenry."