You have /5 articles left.
Sign up for a free account or log in.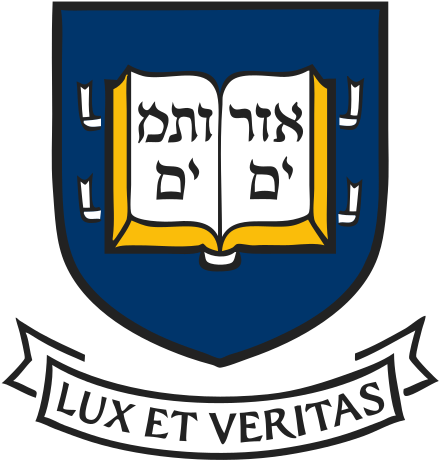 The Justice Department on Wednesday withdrew a lawsuit it filed in October charging that Yale University discriminates against Asian and white applicants.
The suit was one of several in the courts on the issue of affirmative action. But unlike the litigation against Harvard University and the University of North Carolina at Chapel Hill, the Yale case was brought by the Justice Department, not a private group. So a change in the administration -- from President Trump to President Biden -- can lead to the case's demise.
Students for Fair Admissions, the group suing Harvard and UNC, said it would sue Yale for the same reasons.
"It is disappointing that the Department of Justice withdrew from this important lawsuit which had exposed Yale's illegal use of quotas to achieve racial and ethnic proportionality," said Edward Blum, president of the group. "It is important that this lawsuit continues to be vigorously litigated through the courts during the coming months and years if necessary. Using race and ethnicity in college admissions decisions is unfair, unconstitutional and is fraying the social fabric that holds our nation together."
Blum promised a new suit would be filed "in the coming days."
Meanwhile, a spokeswoman for Yale praised the decision. "Our admissions process has allowed Yale College to assemble an unparalleled student body, which is distinguished by its academic excellence and diversity. Yale has steadfastly maintained that its process complies fully with Supreme Court precedent," she said.
The papers submitted by the Justice Department did not give a reason for its withdrawal from the case. But a Justice Department spokeswoman said via email that "The department has dismissed its lawsuit in light of all available facts, circumstances, and legal developments, including the November 2020 decision by the U.S. Court of Appeals for the First Circuit rejecting a challenge to Harvard University's consideration of race in its admissions practices."
The Harvard case is now being appealed to the U.S. Supreme Court. If the Supreme Court takes the case, Harvard may have a more difficult time winning. Several of the justices are new to the Supreme Court since it last ruled on affirmative action in higher education and -- with limits -- upheld the practice.
Michael A. Olivas, William B. Bates Distinguished Chair in Law Emeritus at the University of Houston Law Center, said the Supreme Court should reject the appeal of the Harvard case and uphold affirmative action in higher education. He said there was never evidence to charge Yale and that the Trump administration just was "trying to signal" its opposition to affirmative action.
"These cases seeking to undermine moderate affirmative action in college admission -- whether brought by DOJ or private plaintiffs -- do not prevail on their facts or applicable law," Olivas said. "The Supreme Court has upheld the forms of affirmative action being practiced by UNC, Harvard, University of Texas, Yale and others, and such cases are undertaken to embarrass institutions that follow the law, now settled for over 40 years. These institutions are making good-faith efforts to integrate, and the alleged white interests and self-victimizing portrayals are misleading and unconvincing narratives."
Others also supported the DOJ's action.
"We applaud the decision of the department to take this action. The Supreme Court has made clear that diversity in higher education admissions is a compelling interest under the Constitution. It also set forth the parameters within which such measures can be taken," said Shirley J. Wilcher, executive director of the American Association for Access, Equity and Diversity.
"It is time to move forward to ensure that college admissions as well as other areas of life, including employment and contracting, are free from discrimination and that positive steps can be taken to promote racial equity, diversity and inclusion," she added. "We welcome the support and guidance from the Justice Department and other federal agencies in leading us to a more just and inclusive society."
However, Yukong Zhao, president of the Asian American Coalition for Education, which has backed lawsuits on the issue, accused the Biden administration of hypocrisy and implied that the withdrawal of the lawsuit was an act of racial political pandering.
"I am totally shocked by the Biden DOJ's hasty decision to drop the Yale lawsuit, only eight days after President Biden signed an executive order claiming to combat anti-Asian discrimination … This is purely ugly identity politics that further divides our nation. Asian American communities will not give up in light of such an unsupportive government. We will continue fighting courageously until our children are no longer treated as second-class citizens by American colleges."
The Yale Case
Much of the Yale case centered on evidence offered by the Trump Justice Department that showed that Yale engages in racial balancing by, among other things, keeping the annual percentage of African American admitted applicants to within one percentage point of the previous year's admitted class as reflected in U.S. Department of Education data. The complaint alleges similar racial balancing about Asian American applicants. In general, Yale's policies favor Black and Latinx applicants, the suit alleged.
The Justice Department, under the Trump administration, was also expected to argue that Yale admitted many Black and Latinx students with lower SAT scores than white and Asian American students.
The university strongly defended its practices.
"I want to be clear: Yale does not discriminate against applicants of any race or ethnicity. Our admissions practices are completely fair and lawful. Yale's admissions policies will not change as a result of the filing of this baseless lawsuit," Peter Salovey, Yale's president, said in a letter to the campus when the university was sued. He responded directly to Justice Department statements that Yale engages in discrimination by noting that there is more to getting into Yale than having the best grades and test scores.
"In thinking about this issue, it is important to bear in mind the quality of Yale's admissions pool," he wrote. "Even if we thought that relying on [grade point averages] and test scores alone was in Yale's best interest, we could not take that course because we have too many applicants with excellent academic qualifications. More important, Yale would not be well served by looking only at GPA and test scores, which do not provide a complete picture of each applicant."
On Wednesday, after the Justice Department killed the suit, Salovey sent another message to the campus. "Today's news comes at the start of a new semester, which is a time of reflection and recommitment to Yale's mission of educating future leaders who will serve all sectors of society," he wrote. "Our ability to realize this shared mission relies on an admissions process that looks at the whole applicant: where applicants come from, what they have accomplished, and what they hope to achieve at Yale and after graduation. In this way, we create an incoming class that is richly diverse -- with invaluable benefits to our students, faculty, and community."