You have /5 articles left.
Sign up for a free account or log in.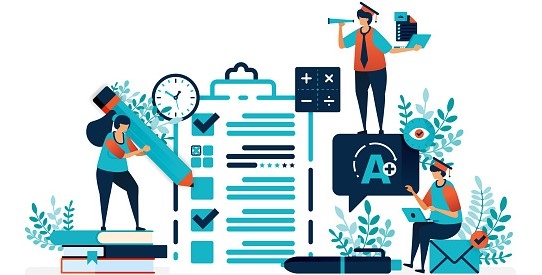 Imam Fathoni/Getty Images
Harvard University admitted 747 applicants who applied early action (which is nonbinding) to the institution this year. The number of early applicants was 10,086, up from 6,424 for last year's class. Brown University admitted 885 students who applied early decision (which is binding) this year. The application pool was 5,540, up 22 percent in a year. Dartmouth College admitted 566 students, from a pool of 2,664, up nearly 29 percent.
Those kinds of increases were not unique to the Ivy League. The University of Virginia's early decision pool was up 38 percent. A record number (4,000) applied to Tulane University early decision. That's up from 1,000 when Tulane started early decision in 2016.
Is this a sign of something good (for colleges) coming out of this pandemic year?
Actually, it's not.
According to new data from Hobsons' Naviance service, the number of students applying early decision (nationally) is down 4.6 percent. And the number of students who applied early action fell 5.7 percent. Melissa Meyer of Hobsons said the numbers suggest that yield will be even more difficult for colleges to predict -- except perhaps those in the top ranks that are receiving plenty of early applications.
What's going on?
In part, it is another piece of the picture in admissions this year, in which colleges that are wealthy and that serve many wealthy students are doing well. And other colleges are not.
Hobsons doesn't release individual colleges' totals, but it does provide some aggregate data.
The share of Black and Latinx applicants who apply early has historically been low. They are more likely than white and Asian students to need financial aid (which acts against early decision because applying early doesn't allow students to compare aid offers) and are less likely to have access to good information about colleges early in the process. Hobsons says the Naviance numbers show no change in the share of early applicants who are Black (7 percent) or Latinx (6 percent). The high school graduating class this year is expected to be 14 percent Black and 25 percent Latinx.
The white rate (39 percent) and Asian rate (11 percent) each rose by a percentage point. (The Naviance numbers do not include race/ethnicity for 34 percent of applicants).
Hobsons did release data by size of institution for changes in early-action applications:
Very small (2,000 or fewer students): Down 29 percent
Small (2,001 to 4,000 students): Down 24 percent
Medium (4,001 to 7,000 students): Down 12 percent
Midsize (7,001 to 13,000 students): Down 10 percent
Large (13,001 to 20,000 students): Down 2 percent
Very large (more than 20,000 students): Up 5 percent
Meyer of Hobsons noted that the trends are particularly interesting in that early applications (early decision and early action) started to decline last year, before the pandemic. In some ways, she said, the steep increases in early decision in prior years may be reversing themselves.
She said that Hobsons has surveyed students and found that "they are behind in all of their activities."
"What we've heard anecdotally is that the selective colleges are doing well," Meyer said. "It's the others I worry about."
She said, in this environment, she expects total applications to go up. "And it's going to be a very interesting conversation on yield," she said, speculating that it would be especially hard for colleges that have counted on early decision to give them some sense of a class's numbers.
James Malone, a college counselor in Garden City, N.Y., said that parents "view an early application, especially early decision, as lessening their chances for the best financial package. Other than at the highly selective schools, parents feel like they can bargain one against the other to lower their cost."
At the very competitive colleges, however, they view early decision as a way to improve their chances of admission.
A college counselor who asked not to be identified said that at her high school, very few apply early decision, but many apply early action.
But this year, "I expect to see students nationally stay closer to home. The perceived top 100 got more than they bargained for in applications. But in general, I believe applications are down across the board."
"Making a class this year will be tough sledding in terms of predictive models," she said.