You have /5 articles left.
Sign up for a free account or log in.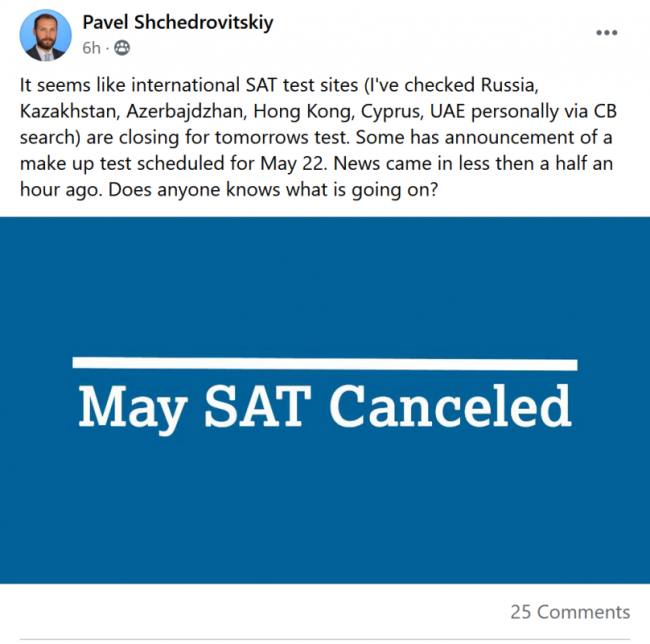 Saturday's SAT was called off in many countries around the world, according to those who follow the testing industry.
Unconfirmed reports on Reddit said the test had been leaked and distributed to some people in advance of the test date. Other reports on Reddit denied that the test was leaked but said some questions were available in advance.
"It seems like international SAT test sites (I've checked Russia, Kazakhstan, Azerbajdzhan [sic], Hong Kong, Cyprus, UAE personally via a CB search) are closing for tomorrow's test," said one comment on Facebook Friday. Some countries have a makeup test on May 22; others do not.
"For every administration, test centers make individual decisions about whether to administer the SAT, and they may close before the administration, right up until test day. It could be due to any number of reasons, including country-specific COVID restrictions," said Zach Goldberg, a spokesman for the College Board.
He invited any who are concerned to use the College Board's system for reporting test center closings.