You have /5 articles left.
Sign up for a free account or log in.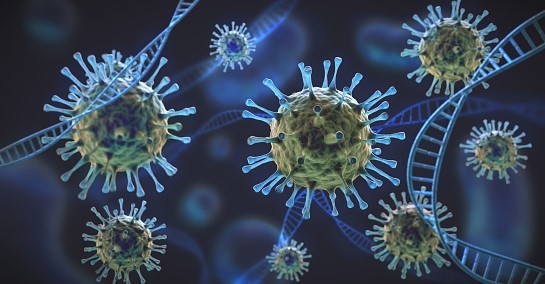 Even though many colleges aren't wrapped up with admissions for fall 2021, they are starting in on those who will apply this fall and winter to enroll in the fall of 2022.
And one big question they have is: Will students stay away from colleges in states in the South or Midwest that have been doing a poor job of handling coronavirus, and in particular the Delta variant? Or more specifically, will parents urge their children to stay away? (Most counselors consider it much more likely that parents than students will answer Yes.)
The issue is important to lots of colleges and many students. Places like Duke, Emory, Tulane and Vanderbilt Universities all are located in Southern states, and all recruit (with great success) students from all over the world. Public universities are affected, too. Only 40 percent of the undergraduates at the University of Alabama at Tuscaloosa are from Alabama.
Diana Blitz is a private counselor in Washington, D.C., and she thinks there will be changes. "Most of my students have parents who are progressive liberals," she said. "Many of them have no interest in going to college in Florida, Alabama or Louisiana," she said. In the past, she has seen many students apply to colleges in those states. She is surprised that many students don't want to consider Tulane because of the coronavirus. It has nothing to do with Tulane's policies, but everything to do with reports about what's going on in New Orleans.
"There's absolutely a consciousness about it," she said.
Many parents are also demanding that their children look at at least one college that is a short drive from their homes. "They have the idea that everything could change and you could need to pack up," Blitz said.
But Blitz has one client who is from a conservative part of the Northeast. He plans to apply to universities in Kentucky and Alabama. "Not concerned at all," she said.
Some cautions about this article: The pandemic has not been static. A month ago, many people were excited by what they saw as the end of the pandemic. Face masks were disappearing from campuses. The more recent news about the Delta variant may or may not also be replaced by new developments, especially if the Delta variant accelerates and then quickly slows down as it has in England and India.
It's also important to remember that the admissions process is not static either. There is still plenty of time for students or parents to change their minds. And this story is primarily about families with the wealth to consider colleges anywhere in the country (a group that colleges care about a great deal, but is hardly the norm).
But this is a crucial time of year for those students. Many (in a normal year) like to see colleges they are applying to. And many try to have a first choice college by the time the school year starts, which is this month for many students.
And the nature of differences in the virus has changed. At the beginning of the pandemic, its spread and deaths were greater in New York City and California, but there was not generally a blame for those states. Now, there is a clear record of what to do (and not to do) during the pandemic, and many are blaming states and regions where they believe it is not being taken seriously.
Patrick O'Connor, a private counselor who was formerly associate dean of college counseling at the Cranbrook Kingswood School, in Michigan, said the pandemic "very much matters" to parents. "My sense is that some of these colleges [in the South] may see a slight decline in applications."
O'Connor said he guessed that students who have a "dream school" in the region will still apply. "But parents want to be sure there are other options in play."
Robert Bean, a private counselor in Maryland, said that parents more than students are asking about these issues. "They want a college that requires vaccines," and some colleges in some states cannot require vaccines. Florida's ban on vaccine requirements includes private colleges, for example.
One counselor at a high school in the South, who asked to be quoted without her name, said via email that "we already have reps [of colleges] saying they will not or cannot travel out of state and reps who will not come to our area because of COVID rates and low vaccination rates."
She added: "My assessment of college choice for members of the class of 2022 in my school might have more to do with (in random order) economic uncertainty and finances, the political bent of the parents/family, the possibility of in-person traditional college experiences vs. online/hybrid learning, and/or the campus positions on vaccinations, masking, etc. (closely tied, IMHO, to family's political bent) … . Remember, I'm in a red state with an outrageously low vax rate at a school that has parents that lean red but I have a blend of those who are comfortable in a Vermont-type setting. Each class is different."
Angel B. Pérez, CEO of the National Association for College Admission Counseling, said, "I'm sure parents are concerned, and there is also a potential that some students may play it safe and defer." He added that "I do believe that after the year we've had, so many students are ready for some sense of normalcy and more than anything else want to be in college."
In some ways, the patterns are geographic. For this article, many counselors asked not to be quoted. But judging from their reactions, the greatest impact of the pandemic on students' college choices appears to be in the Northeast.
In California, Breanne Boyle, a private counselor who is president of the Western Association for College Admission Counseling, said, "I haven't seen many concerns over the Delta variant for COVID among the students and parents I work with in my area, and most of my students include colleges in the South and Midwest on their list."
She said, "I think families are looking at this process through an optimistic lens and they are hopeful that by the time this class of 2022 is packing up and moving away to college, we will be in a different position as far as COVID is concerned."
And Judi Robinovitz, a counselor in Florida, said via email: "I haven't seen a difference -- last few years to this year -- in my students' preferences for remaining in Florida with its public and private university opportunities -- or in remaining in the South. They're still applying in the same numbers to school like Vanderbilt, Emory, Tulane, Elon, Duke, Wake, High Point, UGA, U Alabama, Loyola, Ole Miss, etc. Actually, some of us here in the South (although we Floridians don't consider ourselves to be Southerners as most of us are displaced Northerners seeking sunshine!), LOVE red states!"
Carolyn Pippen, an IvyWise college admissions counselor based in Nashville and a former admissions officer at Vanderbilt, said via email: "Personally, I have not had any conversations with students for whom COVID is influencing where geographically they would like to apply. I think most students are assuming that the effects of the pandemic will have lessened significantly by the time they show up to campus in August of 2022, or at the very least that they will be fully vaccinated at that point. Moreover, teenagers are far less influenced in their decision-making by hypothetical or long-term consequences. It is possible that parents have this concern about their students moving to certain states, but I have not heard so directly from any of the parents that I work with.
"You have to remember that many of these schools, while located in the south, are in or near large cities like Nashville, New Orleans and Atlanta, where vaccination rates are higher and political leanings more progressive than in the surrounding rural areas. These colleges have historically used their home cities as a major selling point when talking to prospective students all over the country, and I don't expect that to change much in the face of the pandemic."
Pippen added that, "I also want to point out that the above assumptions and predictions are made through a filter of extreme privilege. I expect that low income, first generation, and minority high school students will be even less willing than usual to leave their immediate communities to attend out-of-state colleges, regardless of what state that is. These students have been receiving less guidance and taking on more financial responsibilities over the past year and a half, which makes being admitted to and attending a college outside of their hometowns extremely challenging. In that context, then, geography will definitely play more of a role than it has in the past."
As for the colleges involved, they were not terribly talkative.
At Emory, the spokeswoman said: "We do not have anyone available that can comment on this."
At Tulane, Michael Strecker, assistant vice president for communications, released this statement: "Interest in attending Tulane has increased among students nationwide during the pandemic. We received nearly 46,000 applications for the class entering Tulane this fall (the Class of 2025) and accepted only 9.8 percent, making this year's incoming class our most selective, diverse, largest and most academically qualified class ever. We also had the highest yield rate ever on our offers for admission to this year's entering class.
"In terms of health interventions, more than 95 percent of Tulane students and over 90 percent of our faculty are fully vaccinated. Thanks to this and our strict adherence to safety protocols, including mandatory face coverings and one of the nation's most robust testing, contacting tracing and isolation/quarantine programs, Tulane's positivity rate has remained substantially lower than that of the city's or state's throughout this pandemic. Our admission team continues to host prospective students and their families for campus tours, both in-person and virtually. Our successful efforts in carrying out the dual mission of face-to-face education, while protecting the health of the campus community, is being recognized by these students and their families.
"We believe that this and Tulane's enduring appeal to students who seek a multi-disciplined, research-focused education, as well as the authentic cultural and social experience of New Orleans, will continue to sustain our admission numbers. We look forward to building the class that will enter Tulane in 2022. We all hope to welcome that class to their first-year as university students at a time when COVID-19 is no longer a threat. Also, while the spread of COVID is currently higher in certain states, the vast majority of states throughout the country are experiencing 'substantial' and 'high' spread of the coronavirus, according to the CDC."