You have /5 articles left.
Sign up for a free account or log in.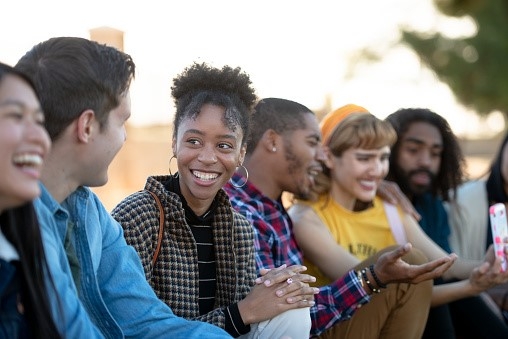 How much do high schoolers care about diversity on their future college campuses?
Quite a bit, regardless of their race, according to a new poll by Art & Science Group of 734 high schoolers nationally. The students were selected for the poll because they expect to attend a four-year college next fall.
One question asked was whether the students had heard about diversity, equity and inclusion efforts at the colleges they were considering. Two-thirds of students said they had heard about such activities. The percentage was slightly lower for white students than nonwhite students (63 percent versus 73 percent), but it was a healthy majority for all groups. Asians responded in a similar way as white students.
Around 40 percent of students "reported actively pursuing information about DEI on campuses. Of these students: two-fifths said the information they found was 'very impactful'; one-third reported the information was 'somewhat impactful' … This interest in actively searching for DEI information is shared among students from all racial and ethnic backgrounds," said the Art & Science Group report.
Two of the top four feelings that students had about hearing of extensive DEI activity on campuses they were considering were (tied) "safe for students like you" and "active campus social life."
Specifically, the report offered this advice for colleges: "Colleges and universities would do well to recognize the receptivity to DEI-related information among prospective students, that this receptivity extends to students from all racial and ethnic backgrounds, and that it will be important to plan communications accordingly."
Another question asked what percentage of students would rank a potential college as "much more appealing" because of DEI initiatives.
Students Ranking a College "Much More Appealing" Because of DEI Initiatives
| | |
| --- | --- |
| Group | Percentage |
| All | 76% |
| Asian | 62% |
| Black | 91% |
| Hispanic | 86% |
| White | 65% |
"Even in the fall of high school students' senior year, how issues related to diversity, equity, and inclusion will affect their college experience appears to be a topic that is very much alive in conversations around college choice for all student populations regardless of racial or ethnic background, and how students assess DEI efforts on college campuses is informed by their desire to be in an environment that is safe for students like themselves," the report says.
It concludes, "We are left to wonder whether, at this point in the process, students are only considering institutions that they feel have met a high enough bar on DEI for them to consider further. Or, perhaps, we're simply seeing evidence of a common baseline assumption that DEI will be a high priority at all colleges and universities they are already considering. Either way, colleges and universities would do well to ensure they are getting the message out about their commitment to DEI, and doing so early in the process and in ways that will resonate the most with prospective students in their own particular markets."
David Straus, a principal at Art & Science, said the results don't suggest that diversity issues are the only factor or even the most important factor in decision making on college. Academic offerings would take the first place. But in choosing among institutions, diversity does matter, he said.