You have /5 articles left.
Sign up for a free account or log in.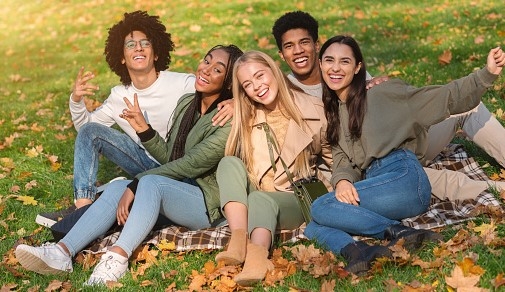 Prostock-Studio/Getty Images
First-generation students are among the most highly sought in higher education, and they could be about to be sought even more. If the U.S. Supreme Court agrees to hear the appeal of Harvard University's affirmative action case and rules against Harvard, colleges may be hard-pressed to continue race-based affirmative action. But first-generation students include all races and ethnicities. So a college could, in theory, favor them in admissions and financial aid.
If colleges do go for first-generation students, what strategies should they use? A new survey by Niche (a company that helps students find colleges and colleges find students) suggests that price will be crucial -- and that colleges may not be prepared for the kinds of issues they will face in recruiting first-generation students.
First, who is in the survey? Niche obtained results from 10,969 high school seniors who said they plan to go to college and their parents did not have a college degree.
"A wide majority (76 percent) of first-generation students eliminated colleges from consideration based on the sticker price and they are much more likely to be price sensitive," said a report published by Niche. "Less than half said they would consider applying to a college with a total published cost of over $30,000 per year. While only 8 percent of their peers said they would only consider colleges with a total published cost of less than $10,000 per year, for first-generation students, it increased significantly to 18 percent."
Will Patch, senior enrollment insights leader at Niche, said the results show how difficult a job colleges have. The 76 percent of first-generation students are rejecting colleges on sticker price, and they may not be aware that many of those colleges would offer generous aid packages if the students applied.
He said that the problem is that most first-generation students do not understand the concept of discounting, as practiced by many colleges. To the first-generation students, "you don't go to a restaurant and get a cheeseburger for $5 while your friend gets the same cheeseburger for $2," he said.
Long term, he said, higher education needs to make the sticker price closer (or identical) to the net price. He is attracted to a plan by Hope College to move toward a tuition-free financial model under which students will not be charged tuition and instead will be asked to donate money to the college every year after they graduate. The tuition revenue that the college has historically relied on to fund operations will be replaced by earnings on its endowment, which will have to grow significantly in order to make the new model sustainable.
Until then, Patch said, the key step for colleges is direct outreach to students about what the sticker price means and doesn't mean. "We've got to educate students early," he said.
In terms of reaching these students, the report stressed that some of what admissions officers are hearing about students may not apply to first-generation students.
"First-generation students indicated that in-person interactions were more influential to them than their peers when researching colleges," the report said. "Admissions counselors from colleges and their school or college counselors were more influential to first-generation students when making their decisions. Recruiting and serving first-generation students should include plans to influence the influencers; these counselors … should know how you help these students thrive. Family was less influential for them. Working with families to educate them is important to make sure they are included and able to support their students."
On the subject of diversity, the report said, "While a diverse student population is one of the most important experiences desired by all students, it's even more important to first-generation students; so remember to show and not just tell when it comes to diversity. Saying that you are a diverse campus rings hollow if it's not backed up with user-generated content and stories that show your diversity and stories that highlight first-generation and BIPOC students thriving. First-generation students were less influenced by alumni networks, which either opens the opportunity to explain why this can be helpful or allows more emphasis placed on other topics. They were also less interested in athletics -- both participating as a student-athlete and attending as a fan."
Who are the first-generation students in the survey? "First-generation students compose the majority of low-income students and only 5 percent of students from the highest income quintile households identified as first-generation students. The majority of Hispanic or Latinx and Native Hawaiian or Pacific Islander students reported as first-generation college students. Korean, Indian and Filipino students were the least likely to identify as first-generation students," the report said, making comparisons to a survey of all who are going to college. First-generation students comprised 27 percent of suburban respondents, 38 percent of rural students and 48 percent of urban students.