You have /5 articles left.
Sign up for a free account or log in.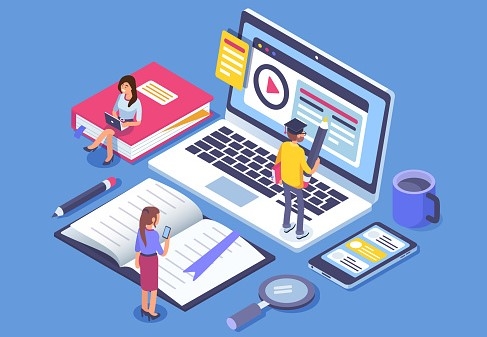 Irina Strelnikova/Getty Images
The University of California received 249,855 applications to at least one of its campuses this year, up 0.5 percent from last year's record number of applicants. Among those from California seeking to enroll as first-year students, applications from underrepresented groups increased slightly as a proportion of the applicant pool, to 45.5 percent this year, compared to 45.1 percent last year. Latinx applications rose by 4.1 percent (1,989 more applicants), and applications from African American students rose by 2.8 percent (235 more applicants). Across the country at Florida State University, 74,000 students have applied to be freshmen in the fall, and the application deadline isn't until March 1. Florida State is already ahead of last year's record total of 66,033.
Florida State and the University of California are not the only campuses doing well in applications. The Common Application has released its data (nationally, not for individual colleges) through Feb. 15—and the numbers are very encouraging for colleges. The Common App is the largest application in the United States, with more than 900 members, and it releases a series of reports each year on application volume. The Common App excludes from its totals those colleges that joined in the last year, so the figures are comparable. In addition, Common App officials said that, while they will continue to provide updates, the trends in this data report will probably stand, given the timing of most application deadlines.
Through Feb. 15, 1,161,560 distinct first-year applicants had applied to 853 returning members of the Common App, an increase of 13.9 percent from 1,019,363 in 2019–20. (Due to the pandemic, many of these comparisons are from two years ago.)
There were large increases in underrepresented minority and first-generation applicants. Underrepresented minority applicants increased by 17 percent over 2019–20, while first-gen applicants increased 21 percent. The number of first-generation applicants increased at nearly twice the rate of other applicants over the same period.
However, about 56 percent of domestic applicants resided in the most affluent quintile of ZIP codes nationwide. Applicants from the bottom quintile made up 6 percent of the applicant pool. These trends were similar to those of prior years.
Among domestic applicants, growth was positive across all regions except for New England and the Mid-Atlantic.
The number of distinct international applicants increased by nearly triple the rate of domestic applicants since 2019–20, (33 percent versus 12 percent). China, India, Canada, Pakistan and Nigeria were the leading home countries for international applicants.
The share of Common App colleges requiring test scores decreased further in 2021–22 to 5 percent after reaching an historic low of 11 percent in 2020–21. "The stark differences in test score reporting by student demographics (URM, first-gen, fee waiver recipient, and sex) reported in the previous months' [updates] persisted through the mid-February deadlines," said the Common App report on the data, listing groups that has been less likely to submit ACT or SAT scores.
This year, 48 percent of applicants included a test score. That figure is up slightly from last year's total (44 percent) but is way down from two years ago (76 percent).
By Selectivity
One of the breakdowns the Common App provided is of particular interest: by selectivity of college. In the fall, most colleges with competitive admissions—public and private—saw gains in enrollments, not just applications. Many other colleges experienced declines. (It should be noted that the most competitive colleges nationally admit only single-digit percentages of students.)
The Common App measures competitiveness in three categories: highly selective colleges admit fewer than 50 percent of applicants, more selective colleges admit between 50 and 74 percent of applicants, and less selective colleges admit 75 percent or more of applicants.
The greatest increases were in the most selective colleges, which are up 25 percent in two years. The more selective colleges and less selective colleges are up 17 percent over two years.
Preston Magouirk, of the Common App's data analytics and research division, said he saw the greater increase for the more competitive institutions as related to the growth in test-optional colleges. Many students who can succeed at those colleges don't necessarily have top test scores, he said, and now they feel they can apply anyway.
There are several areas where the Common App found increasing applications but colleges continue to face challenges. Magouirk noted the large increases in international applications, for instance, but there are still uncertainties (in the U.S. and in students' home countries) over whether students will be able to come to the United States.
And for many colleges, the biggest question involving American or international students is a simple one: Will they accept offers of admission?
Magouirk said he will be looking for data as soon as they become available. Generally, it is the colleges that are doing well in enrollment that are the first to issue press releases.
Of the final enrollment numbers, he said, "It's so difficult to know right now."