You have /5 articles left.
Sign up for a free account or log in.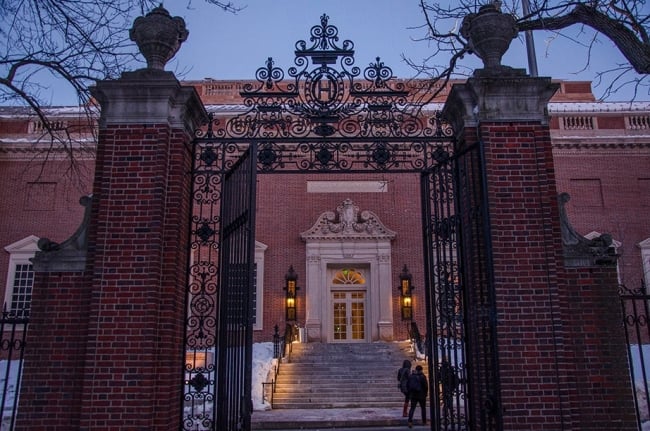 March 31 was the day this year that many of the most competitive colleges picked to tell applicants if they'd been admitted. On March 31, top colleges boasted about record applications. But since very few of those colleges are getting any bigger, it was also a day for record numbers of rejections.
Harvard University offered admission to 1,954 students, out of 61,220 applicants. That 3.19 percent admit rate and the application total, 7 percent higher than last year, are both records. Harvard didn't reveal the admit rate, although it released the information used to calculate it. (Some universities don't release the information used to calculate the rates. Jim Jump considers such policies in his column this week.)
Harvard is so popular that its admit rate used to shock people by being under 10 percent. But the pandemic led to thousands of more applications—and to thousands more rejections.
For those who got in, there was more good news. Beginning with the class admitted last week, the cost of attending, including tuition, room, board and all fees, will be free for families with annual incomes below $75,000. This is an increase from the $65,000 income threshold that had been in place. Nearly a quarter of Harvard students come from families with incomes under $75,000.
"The Class of 2026 is truly remarkable in every way, and we hope they will choose to come to Harvard in the fall," said William R. Fitzsimmons, dean of admissions and financial aid. "Beyond their academic and extracurricular accomplishments noted in their applications are the many contributions they made to their families, schools, and communities during a time of pandemic and economic challenge."
White students, who made up a majority of Harvard students just a few years ago, this year make up only 40 percent of those admitted. Black students make up 15.5 percent of those admitted, Asian Americans 27.8 percent, Latinx students 12.6 percent, Native Americans 2.9 percent and Native Hawaiians 0.8 percent. Women make up 54.2 percent of those admitted.
Of course, the colleges that quickly announced their application totals are not typical. For many colleges, March 31 is just one of the days in a spring (and summer) of trying to fill their classes. If last year's patterns hold this year, nationally known public and private colleges will do very well in admissions, but many other colleges will not. Many community colleges and regional public and private colleges have struggled to fill classes. Colleges are still implementing policies, such as waiving application fees, designed to get students to apply. And low-income students were less likely than other students to apply to these colleges—the University of Michigan is down 7 percent in students who are low income.
If you think Harvard is alone in attracting more applications, you would be wrong.
Yale University admitted 2,234 applicants out of 50,015 who applied. (Figures include early-action applicants, who found out in December.) The admit rate is 4.47 percent. Applications for the year were up 7 percent, to a new record for Yale.
Brown University admitted 2,546 students, from 50,649, a 9 percent increase from last year's class, which was then a record.
Not every Ivy League institution set a new record this year, but the eight Northeastern institutions held on to most of the substantial gains of a year ago.
Dartmouth College received 28,336 applications this year, 21 shy of last year's record total. Dartmouth was still 33 percent ahead of where it was the year before. It offered admission to 1,767. That's an admit rate of 6.2 percent.
The University of Pennsylvania received nearly 55,000 applications this year, down from more than 56,000 last year. But the new total was almost 15,000 more than two years ago.
The university admitted students for a class of 2,400.
"Nearly one-third of the admitted students engaged in academic research during their time in high school, many earning national and international accolades for research that is already pushing the boundaries of academic discovery," said E. Whitney Soule, vice provost and dean of admissions.
The skyrocketing application totals at top colleges are due to the pandemic, to test-optional admissions (in place at every Ivy college) and to students deciding to aim for the top institutions, admissions officials said.
Outside the Ivies
Colleges outside the Ivy League, including public institutions, are also seeing major gains.
More than 84,000 students applied to the University of Michigan, a 6 percent increase over last year.
Michigan received increases from first-generation students (up 17 percent), in-state students (up 1 percent), out-of-state domestic students (up 5 percent), international students (up 13 percent) and students of color (up 8 percent).
Applications among historically underrepresented racial and ethnic groups also increased 5 percent, including a 7 percent increase in Black applicants and a 5 percent increase in Latinx applicants (Michigan operates its admissions without affirmative action, based on a vote by the state's citizens).
The University of Virginia also had a record for applications, 50,962, up from last year's total of 48,011.
At the University of Pittsburgh, applications are up 62 percent this year, leading the university in January to ask for patience and understanding as it reviewed people's submissions.
The application boom also extends to colleges that aren't quite as hard to get into but are still plenty competitive.
New York University received 105,000 applications this year, a 5 percent increase over last year.
The university admitted 12.2 percent of the applicants, a record low percentage for NYU. The NYU nursing school admitted only 3 percent of applicants.
"Even with the ongoing challenges presented by the pandemic, this group inspires us, coming from a wide range of interests, passions, and backgrounds to make up one of the most diverse applicant pools in NYU history," said Jonathan Williams, assistant vice president for undergraduate admissions. "With all the turmoil in the world and reasons to be pessimistic about our future, these future leaders and change-makers inspire us to remain hopeful."
And smaller colleges are also experiencing records. Colgate University received a record number of applications for admission: 21,153. That's 20.6 percent more than last year and 146 percent more than two years ago.
The Other Side of the Story
And there is another side of the story of colleges with record applications—they mean many more students than in the past are not getting in. They are either being placed on waiting lists or being flat out rejected. (For most of the colleges involved, there will be very few students, if any, admitted from the waiting list.)
One counselor at a private school, who asked not to be named, put it this way: "Some of my cream-of-the-crop students are greatly disappointed. It happens every year, but maybe the result was more stinging this year? I have scratched my head more than once at some of the quirky who-got-in and who didn't decisions. In the end, admission to a given college is far less about the student than the student and families want it to be and far more about the college's institutional needs—including legacies, athletes, development cases, etc. The disappointment of not being admitted stings profoundly. I remember one exceptional student asking, 'What did they want? Why wasn't I good enough?' The reality was and still is, most of the applicants are good enough. The demographic blip on the way may alter the crush of rejection, but the haves will continue to be in demand—even at very high prices and ridiculously low admit rates. Until the culture changes to understand and accept that successful people come from everywhere, the emphasis will likely remain on getting in rather than maximizing opportunities in and out of the classroom to forge a successful path forward and actually earning a degree. In the meantime, I tell my rock star students, 'The colleges that earn you are the lucky ones.'"