You have /5 articles left.
Sign up for a free account or log in.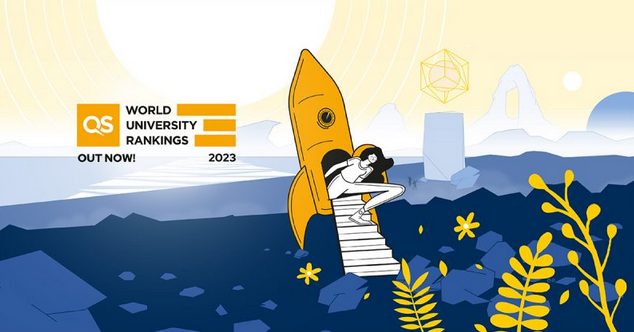 If you read the new QS rankings of universities worldwide, you will find Lomonosov Moscow State University ranked No. 75, and Bauman Moscow State Technical University ranked No. 230. In the portion of the rankings where QS lumps together in bands of 50, the Plekhanov Russian University of Economics and Sechenov University are both ranked between 651 and 700. The Saint Petersburg Electrotechnical University is 751 to 800.
The rankings would appear to violate what Nunzio Quacquarelli, QS's founder and CEO, said on March 7: "At this time, we will redact Russian and Belarussian entries in new QS university rankings and are ceasing promoting Russian universities or Russia as a study destination. We are ceasing any new customer engagement in Russia and pausing active engagement with current Russian customers."
Quacquarelli also said, "At QS, we are united in outrage at the war Russia is waging against the Ukrainian people. We believe in the power of international education to promote understanding and collaboration, yet we have seen images of university campuses indiscriminately attacked, and our partners, colleagues and friends displaced in this humanitarian catastrophe."
That statement was removed from the QS website and is available only, as above, through the Wayback Machine, an archive of old internet pages.
On April 4, QS posted a new version of the statement, which still had much of the same language but no longer included the statement on redacting Russian universities.
Despite QS's more recent statement, some were surprised to see QS ranking the Russian universities.
Another international ranker of universities, Times Higher Education, issued this statement in March and has abided by it: "Our current rankings reflect global higher education as it was during the previous data collection period, however we will take steps to ensure that Russian universities are given less prominence in the rankings, and that their university profiles are not available. Our rankings are based on data, and as such offer an independent view of the world as it is, both the good and the bad. We would expect Russian universities' performance to be impacted negatively by the actions of the Russian government. As such, we will allow the rankings to do what they are designed to do, and show the world the impact of those decisions.
"This, we feel, is the appropriate way to show that actions have consequences. We will be ending all business development activity in Russia. This means that we will not be seeking out or taking on any new commercial activity with Russia until further notice. As part of this, we will be taking steps to ensure that Russian universities are not using branding or other promotional opportunities offered by Times Higher Education until further notice."
(In January, Times Higher Education purchased Inside Higher Ed, but Inside Higher Ed has maintained editorial independence.)
Simona Bizzozero, a spokeswoman for QS, said via email, "At the outbreak of the conflict QS suspended all commercial activities in Russia and that remains in place at this time. We refrain from promoting Russian institutions, their outcomes nor promote Russia as a study destination. As our mission is to empower people to fulfill their potential. Former international students of affected institutions may rely on our results to validate their credentials to access future opportunities. As such, we continue to list Russian and Belarussian institutions in our rankings so that such international students are not adversely affected."
She acknowledged that QS had pledged to redact Russian universities. "At that point in time, we hadn't fully considered the impact on former international students, who are at the heart of our mission," she said.
More from Traditional-Age