You have /5 articles left.
Sign up for a free account or log in.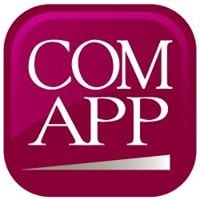 The Common Application has experienced a large rise in minority applications over the last eight years. While the total number of applications grew by 72 percent, underrepresented minority applications grew by 131 percent.
The Common App was created among a small group of liberal arts colleges in an era (1975) when most of them were not known for their diversity. In the intervening years, the Common App has grown to have more than 1,000 member institutions. But beyond the growth in numbers, it has added many flagship institutions (and other public universities). It has also added historically Black colleges. In 2014, it changed its rules so a college can be a member even if it admits students solely on their grades and test scores, as some historically Black colleges do.
During the last eight years, the number of underrepresented minority applicants reached 337,904, including 139,588 Black applicants (up 138 percent) and 193,851 Latino applicants (up 129 percent).
White applicants reached 569,836 (up 48 percent). And Asian applicants hit 115,453 (up 71 percent). These figures are from a report the Common App is releasing today.
The increases were greater during this period for first-generation students (up 90 percent) than continuing-generation students (up 65 percent). And the Common App also saw greater growth among those who requested fee waivers (up 110 percent) than those who did not request a fee waiver (up only 63 percent).
The Common App saw the most growth in Southern states (up 169 percent) and the least growth in New England (up only 8 percent). And the Southern states are more racially diverse than are the New England states.
The increased numbers of minority applicants represent good news for all Common App colleges, the service said in the report. That is because the new, more diverse applicants may be attracted initially to specific colleges, but it may be easier to recruit them to other Common App members.
"Common App has transformed its membership over the past decade, as we have detailed in previous research," the report said. "Our analyses indicate that this transformation is very closely associated with a dramatic shift in the population of students using the platform. In addition to its efforts to reduce complexity and burden in the application process, and to pilot various interventions to eliminate barriers in the application process, Common App considers its membership expansion strategy to be central to its mission to expand access and equity in college admissions."
Preston Magouirk, a data scientist at Common App, said there is no one single explanation for the numbers, but rather it's a combination of policies and greater growth in areas with more minority students. "There is a set of explanations."
Jenny Rickard, president and CEO of the Common App, said the move away from holistic admissions was crucial, even if many Common App members still use holistic admissions. "This also helped to diversify our applicant pool, as our data team's research has found, where underrepresented groups have increased at a higher rate than the overall applicant population since 2014."