You have /5 articles left.
Sign up for a free account or log in.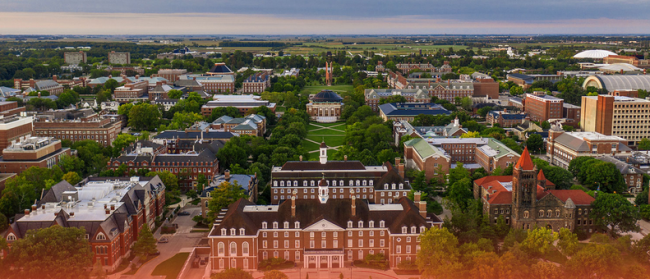 University of Illinois at Urbana-Champaign
Let's say you were a star student at an Illinois high school last year. You want to attend the University of Illinois at Urbana-Champaign, so you check out the Princeton Review's guide. You find out that Illinois is competitive in admissions, but how competitive?
The answer actually depends on what you want to study.
To reach its class of 7,963 first-year students this fall, the university started with 63,258 applicants. It admitted 28,355 of them. That's a competitive class to be sure, admitting 45 percent of those who applied.
But let's say you want to study computer science, which was the intended major of 16 percent of the applicants. Of the 10,214 applicants, the university admitted only 7 percent of them.
Or let's say you wanted to study business, which was the first choice of more than 10 percent of all applicants. Of the 6,771 applicants, 28 percent were admitted.
But those figures are only part of the story.
For those who wanted to study agriculture and environmental studies, 43 percent were admitted. For education, the figure was 52 percent. For liberal arts and sciences, the figure was 50 percent (with considerable differences among different majors).
The School of General Studies, to which students who haven't yet declared a major can be admitted, has an admit rate of 49 percent. But students aren't guaranteed admission to all the other colleges.
These figures don't come from some leak at Illinois. Andy Borst, director of undergraduate admissions UIUC, presented them last month in Houston at the annual meeting of the National Association for College Admission Counseling.
It was a session organized by Phil Trout, a college counselor at Minnetonka High School, in Minnesota. He described a tradition at his high school of posting (with their permission) where students would be attending college. He described one student who insisted that Minnetonka announce that he had been accepted to "the Ross School." He preferred that association to the University of Michigan, home to the Stephen M. Ross School of Business. (The real Ross School brands itself as "Michigan Ross.") Trout said he was pleased with the information shared by the research universities in three states.
Other universities at the session also presented data showing just how much more difficult it is to get into some of their programs.
The University of Minnesota–Twin Cities admitted 74 percent of the 38,030 applicants this fall. In its nursing school, the university admitted 30 percent of the 1,075 applicants. For its business school, Minnesota admitted 33 percent of the 7,675 students who applied.
Purdue University admitted 53 percent of the 68,309 students who applied for admission in the fall. But for engineering, the admit rate was 41 percent; for computer science, the admit rate was 33 percent; for aviation, the rate was 28 percent.
For all three of these universities, there were a range of factors that went into admissions decisions, including whether students lived in the state, in some cases whether they applied early action and—of course—the quality of students' applications. But there was no doubt that it was much harder for some students to get in than it was for others.
What They Say
The University of Minnesota views admissions to a major "as a way to support students as they begin their college career," said Keri Risic, interim executive director of admission at Minnesota. "Students can continue to explore majors further as they begin their undergraduate studies."
She added that "there are multiple benefits to the student such as access to academic advising and career services tailored to their personal and career goals and opportunity to connect with faculty and staff in their college from day one. Students can also get to know other students in their college more quickly and build community."
Illinois's Borst said, "No system is perfect, but I do appreciate our admissions process."
He said via email that the system used by Illinois "has two significant implications." They relate to the number of professors that the university is able to hire in certain departments. "One: it avoids having many talented students who can't get the classes they need to graduate on time, and two [it] helps to be efficient with time to degree."
"When an admissions office is charged with enrolling 7,000 or more students in a first-year cohort, the direct entry model helps us to align student interest with academic program capacity," Borst said. "If we admitted to the university without regard to major, our computer science program would be almost four times (360 percent) over capacity and some of our smaller colleges would only enroll at about 75-85 percent of current enrollment levels."
He also said that the Illinois system enrolls many more minority students than it would otherwise.
"It [allows] UIUC to have 183 different admission standards, which may differ greatly between the sometimes competing priorities among the academic programs," he said. "Our recent analysis showed that if UIUC used an admit-to-university model like many other universities, rather than the direct entry model, enrollment of Hispanic and African American students would drop by almost 30 percent. That is about 450 diverse students in one first-year cohort, and almost 2,000 students over four years, who wouldn't be on our campus if we used one admission standard for all of campus."