You have /5 articles left.
Sign up for a free account or log in.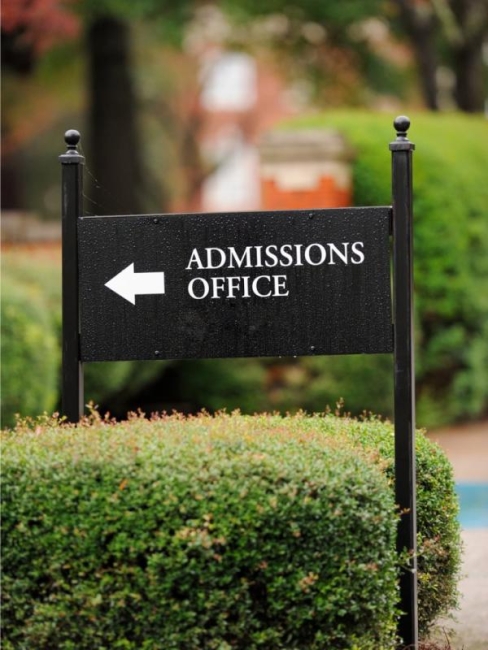 A new report from the Common Application suggests that this will be better admissions year for more institutions than last year.
The report covers applications submitted by Jan. 1, some but not all of which are early-decision applications. But Common App officials said they believe that this report includes many applications that are regular decision as well. Because the COVID-19 pandemic affected all applications, most of the comparisons are to the 2019–20 year, the last year for which applications were submitted before the pandemic.
Through Jan. 1, 2023, 1,079,936 distinct first-year applicants had applied to 841 returning members of the Common App, an increase of 20 percent from 903,553 in 2019–20.
Underrepresented minority applicants increased by 30 percent over 2019–20, while first-generation applicants increased by 35 percent, nearly three times the rate of continuing-generation applicants over the same period. Students reporting eligibility for a Common App fee waiver for low-income students increased at over four times the rate of students not reporting fee-waiver eligibility (47 percent versus 11 percent). These figures all are measuring distinct applicants, which means the totals are not inflated by students applying to lots of colleges.
At the same time, a report released by Brookings Sunday provided new information about why college enrollment has favored white, Asian and wealthier students. The report says academic preparation is the reason why.
"We find that academic preparation explains a substantial portion of socioeconomic, gender and racial gaps in college enrollment," the Brookings report said. "[Socioeconomic] gaps in enrollment, especially in four-year colleges, are enormous; 89 percent of students from families in the top SES quintile enroll in college compared with 51 percent of those in the bottom—a 38-point gap. Among students with similar academic preparation, the gap is much smaller though still notable. Students from the top quintile are 11 points more likely to enroll in college than students from the bottom quintile who have similar academic preparation."
The report added, "Enrollment rates also differ significantly by race or ethnicity: 83 percent of Asian, 72 percent of white, 63 percent of Hispanic, and 62 percent of Black students enroll in college within a year and a half of expected high school graduation. Differences in academic [grade point average], course-taking, and test scores follow a similar pattern. Among students with the same high school academic preparation, Black, Hispanic, and Asian students all enroll in college at about the same rate—five points higher than the rate for white students. Among students with similar socioeconomic status, Asian students enroll in any college at the highest rate, and enrollment rates are similar for Black, Hispanic, and white students."
From the Common Application
The new information from the Common App is of interest to colleges in part because it is about the current cycle in admissions.
As in past years, the Common App's data are best (particularly at this point in the year) for information on the wealthiest applicants.
"About 56 percent of domestic applicants at this point in the season resided in the most affluent quintile (i.e., top 20 percent) of ZIP codes nationwide, compared to just 6 percent from the bottom quintile," the report said. "These trends were similar to those observed in prior years' early applying periods, but represent a slight shift from November (when 61 percent of applicants resided in the most affluent ZIP codes). This likely reflects application activity for regular decision deadlines, which we have shown in our research to reflect more socioeconomically diverse applicant pools than early decision and early action."
Other key findings:
The number of distinct international applicants increased at nearly triple the rate of applicants in the United States since 2019–20 (45 percent versus 17 percent). The leading countries were: China, India, Nigeria, Ghana and Canada.
The number of students submitting SAT or ACT scores seems to have settled. The Common App experienced "a steep decline" in those submitting scores from 2019–20 (78 percent) to 2020–21 (44 percent) and a slight rebound in 2021–22 (48 percent). Many have wondered if the numbers would go up, with most students now able to take standardized tests. But thus far, the numbers have not gone up. Only 47 percent of those who have applied have submitted an SAT or ACT score.
Applications grew more at public institutions (39 percent) than at private institutions (13 percent).
There is considerable variation by state. South Carolina saw the greatest growth over 2019–20 (78 percent), followed by Texas (67 percent). South Dakota, a state with historically low applicant volume, lost the most applicants (58 percent), while Connecticut, Rhode Island, Vermont, New Hampshire and Maine each saw declines.
Last year's admissions numbers were generally very good for colleges, public and private, that are competitive or highly competitive in admissions. For other colleges, admissions performance was mixed. Some colleges had good years, but many struggled.
Preston Magouirk, senior manager of research and analytics of the Common App, said he was encouraged by the numbers to think this year will be better. "What we're seeing right now is that it's not just the most selective schools with increases," he said.
Less selective institutions are reporting a 27 percent increase since 2019–20.
From Brookings
The data from Brookings are less optimistic.
Sarah Reber and Ember Smith, both scholars at Brookings, used data from the High School Longitudinal Survey, for those who graduated from high school in 2013. The authors estimate the gender, racial and socioeconomic gaps in college enrollment over all as well as among students with similar academic preparation. They find that group differences in academic preparation explain a substantial portion of socioeconomic, gender and racial gaps in college enrollment.
They found:
Disparities in college enrollment rates by race and ethnicity are large: 83 percent of Asian, compared with 72 percent of white, 63 percent of Black and 62 percent of Hispanic, youth enrolled in either a two-year or four-year college.
However, among students with similar academic preparation, the order changes: Black students are the most likely to enroll in college, followed by Hispanic, white and Asian students.
"While college admissions and cost are significant factors in discussions about unequal access to higher education, our findings indicate that policy makers and researchers should also focus on disparities in academic preparation during elementary and secondary education," the authors write.