You have /5 articles left.
Sign up for a free account or log in.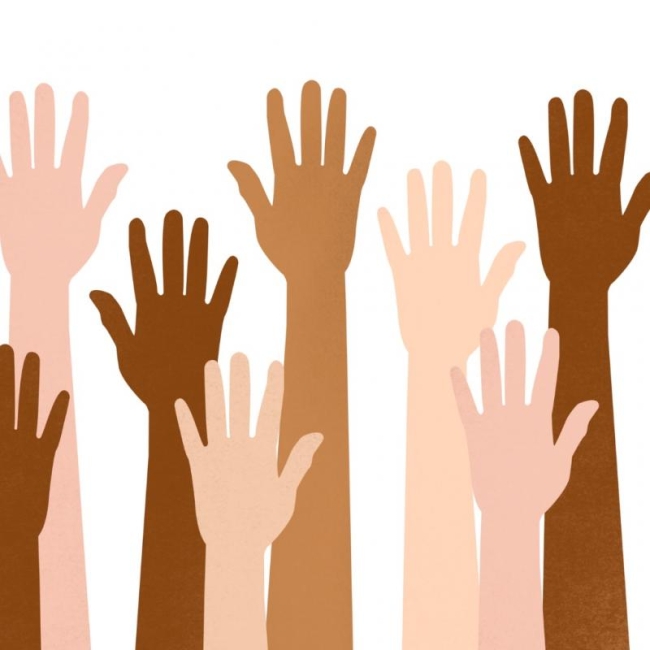 If you ask how many students at the University of Michigan at Flint are descended from people from the Middle East and Northern Africa, Robb King, a spokesman for the university, can only partly answer the question.
King can tell you how many students are non-U.S. residents. There are 18 from Saudi Arabia, for instance.
But he can't tell you how many are U.S. citizens who identify as Middle Eastern or Northern African. That hasn't been a category for which the U.S. Census (and, in turn, colleges) collect data on applicants or enrolled students.
An unknown but significant number (given Flint's demographics) of the 65 percent of students who identify as white would check the box. Many would like to check that box, but it doesn't exist.
That may change in the next Census, in 2030. And the changes would affect the data that all colleges collect.
Based on current rules, the Census calculates that whites make up 59 percent of the population and Hispanics 19 percent, Blacks 14 percent and Asians 6 percent. (Others are classified as two or more races, or other small categories.)
The Biden administration has proposed:
Collecting race and ethnicity in a single question. They are currently calculated separately, which many believe depresses the Hispanic total.
Creating a new category for Middle Eastern and North African (MENA) respondents, distinct from white people.
Creating new subcategories for Latinos, which would include Black (for Afro-Latinos), white, Puerto Rican, Cuban and Mexican.
The administration invited comments on the proposals through April 12.
The Census was last revised in 1997. Census Bureau officials tried to add the category for Middle Eastern and North African Americans before the 2020 Census, but that effort was killed by the Trump administration.
Currently, all people who take the Census answer a question: Are you Hispanic or Latino? Then those who answer yes are also asked to designate themselves as American Indian, Asian, Black, Native Hawaiian or white.
On changing to add Latino to the main question, by itself, the Census said there are arguments for and against the idea. "Some presenters [to the Census] supported a combined race and ethnicity question stating that, for example, respondents do not understand a distinction between 'race' and 'ethnicity,'" the agency said. Other presenters, however, were worried "that race data for the Hispanic or Latino population may be lost (e.g., some presenters worry that the Black or African American population in Puerto Rico may only select 'Hispanic or Latino' and not 'Black or African American' in a combined question format, even with the instruction of 'Select all that apply')."
On the addition of the Middle Eastern category, the Census said, "many in the MENA community do not share the same lived experience as white people with European ancestry, do not identify as white, and are not perceived as white by others." The agency added, "The addition of a distinct MENA minimum reporting category would recognize this community (e.g., MENA population counts could be used to allocate needed resources)."
Most colleges will be forced, when the regulatory process ends, to redo their forms and the tracking processes they have in place for admissions and enrollment.
But this need not be a major problem, said David Hawkins, chief education and policy officer of the National Association for College Admission Counseling. "In general, colleges and universities have been of the mind that better, more finely calibrated data about race and ethnicity is a positive step," Hawkins said via email. "There would certainly be changes to systems, forms and other collection and analysis procedures, but the superior data we would obtain in the end seems to outweigh any potential administrative costs."