You have /5 articles left.
Sign up for a free account or log in.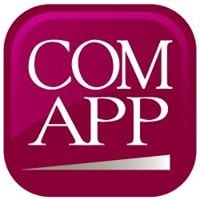 Numbers released by the Common Application show the potential for this to be a good year in admissions.
However, as many an admissions dean will remind you, an application is not an enrolled student. But until students actually enroll, the numbers are consistent with those released by the Common App earlier this year.
Through March 2023, 1,244,476 distinct first-year applicants had applied to 841 returning members of the Common App (an increase of 21 percent from 1,028,422 in 2019–20, the last year before the pandemic).
Total application volume through March 1 rose 30 percent from 2019–20 (5,434,484) to 2022–23 (7,057,980). Applicants were also applying to more members in 2022–23 than in 2019–20 (up 8 percent, from 5.3 to 5.7 applications per applicant).
Underrepresented minority (URM) applicants increased by 31 percent over 2019–20, while first-generation applicants increased by 36 percent, over twice the rate of continuing-generation applicants over the same period. Students reporting eligibility for a Common App fee waiver increased at over four times the rate of students not reporting fee-waiver eligibility (49 percent versus 11 percent).
About 54 percent of domestic applicants at this point in the season resided in the most affluent quintile of ZIP codes nationwide, compared to just 7 percent from the bottom quintile. These trends were similar to those observed in prior years' early applying periods but represent a meaningful shift from November (when 61 percent of applicants resided in the most affluent ZIP codes).
The number of distinct applicants residing outside the United States increased at nearly triple the rate of applicants in the United States since 2019–20 (55 percent versus 18 percent). Canada, China, Ghana, India and Nigeria were the leading countries for international applicants.
After a steep decline in standardized test score reporting rates from 2019–20 (74 percent) to 2020–21 (40 percent) and a slight rebound in 2021–22 (44 percent), trends through March 1 suggest a leveling off of reporting in 2022–23 (43 percent of applicants have reported a score in an application this season).