You have /5 articles left.
Sign up for a free account or log in.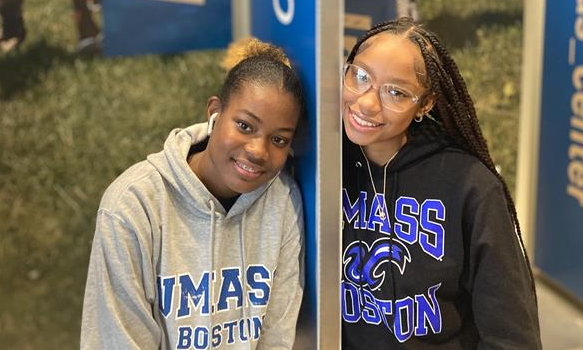 Two new reports released Thursday highlight the persistent challenges facing efforts to increase the percentage of Boston Public Schools graduates enrolling in and completing postsecondary education—and the power of Success Boston coaching supports to shift the dynamic.
The Success Boston report by Abt Associates, entitled "Coaching for Completion: Final Report for Success Boston Coaching," compares the postsecondary completion rates of Boston Public Schools (BPS) graduates at dozens of Massachusetts colleges and universities. It finds that students from the BPS Classes of 2015–17 who received Success Boston coaching were as much as 21 percent more likely than their peers to complete postsecondary education in four years. The positive impact was seen among the first few BPS classes to receive coaching under a federally funded expansion of the Success Boston program to serve more students.
The Success Boston transition coaching model matches recent graduates of BPS with a coach who meets with them regularly during their first two years of college and supports them as they navigate academic, financial and social barriers in college. By providing students with supports that address their challenges, transition coaching aims to help students succeed in and ultimately complete college.
A second report, from the research team at the Boston Private Industry Council, is entitled "College Enrollment and Completion: Trends for Boston Public School Graduates." It updates data that have been annually tracked since the launch of the Success Boston program in 2008 on the percentage of all Boston Public Schools graduates who enroll in and complete a postsecondary program, including bachelor's degrees, associate degrees and certificates. Success Boston's goal has been to raise Boston graduates' postsecondary completion rate to 70 percent, effectively doubling the rate of the BPS Class of 2000.
The report finds that the six-year completion rate for BPS graduates in the Class of 2015 who enrolled in the first year after graduation was 52.2 percent, roughly comparable to the past several years. The data also show that the disruptions of the pandemic years accelerated a downward trend in the percentage of BPS graduates enrolling in college in the first year after graduation—the enrollment rate of 52.6 percent for the Class of 2021 is down sharply from 69.5 percent just four years earlier.