You have /5 articles left.
Sign up for a free account or log in.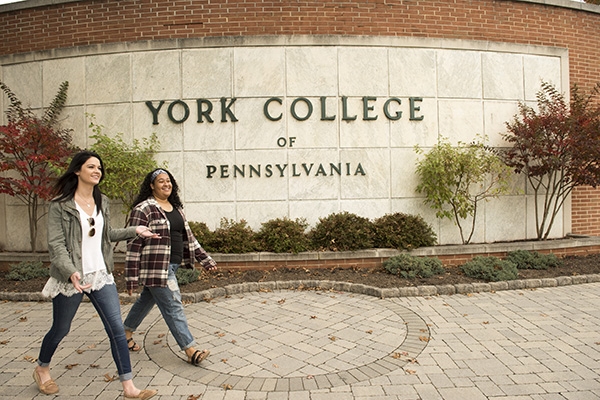 In today's digital age, many admissions offices are scrambling to work through piles of applications as efficiently as they can. Some colleges are spending eight minutes or less per application.
It's no surprise that prospective students (and their parents) are upset to learn that the application they spent hours and hours perfecting got little more than a cursory glance from many colleges. What was the point of it all if no one took the time to really get to know them? Were the admissions officers able to make an educated decision? It feels unfair that after all that time agonizing over every piece of the application, the late-night studying for the SAT and ACT, that no one on the other end gave their application the scrutiny it deserved. If, after all, prospective students take so much time to find just the right college, shouldn't colleges pay them back in equal attention paid to making sure they're just the right student?
At York College of Pennsylvania, we've changed that paradigm and spend more time with each application to provide a more personal touch. Counterintuitive as it may seem, the only way we could do this -- and see historic improvements in our enrollment -- was to accept fewer applications. We're intentionally recruiting a narrower swath of students -- and the applications we're receiving are increasingly from students who are a good fit for YCP, whether from our traditional primary markets or in new secondary and tertiary markets. It's an inclusion model rather than figuring out ways to exclude students or reduce the numbers to manageable levels. We're turning fewer students away because we're front-loading fit into our recruitment and enrollment strategy. Indeed, YCP's freshman class saw a 10.5 percent increase in enrollment from 2016 to 2017, to nearly 1,000 first-time students. As I write this, we are meeting goals for another 5 percent increase for the fall 2018 cohort.
All that time saved is spent paying closer attention to each individual prospective student and their application. We're building relationships with prospective students and their parents, as well as counselors and communities. Last year, more than 3,500 students received hand-signed letters, with handwritten notes on them, in response to their applications. Each letter was written as a tailored response to each individual student's application. Accepted students were told why they'd been selected as a good fit for YCP. Those students unable to be admitted didn't get a hard no, they got a personal invitation to speak with me about the opportunities to develop a pathway to the college.
Many students have taken us up on the offer, either with a phone call or an in-person visit to my office. These meetings take time, yes, but they're an important part of our enrollment strategy. By paying attention to each student, regardless of who they are, YCP is helping them succeed, whether that's at YCP or somewhere else.
Sometimes I meet students who actually are qualified, but their application simply didn't demonstrate that they have what it takes to succeed at YCP. Sometimes their grades don't line up with their career goals. But just because someone didn't get good grades in high school math and science doesn't mean they'll never achieve their dream of becoming an engineer. Their path is just a little different, and YCP might not be part of it. I coached one young woman through a pending application at another campus and encouraged her to meet with the director of admissions there to see if that school would be a good fit. We've stopped trying to be everything to everyone, and we know steering students to institutions that are a better match for them benefits everyone.
Despite, and perhaps because of, the fact that today's students were raised online, they appreciate that we take the time to handwrite them a note, to tell them what we see in them and to meet with them in person regardless of their acceptance status. It can't be done in eight minutes or less, but a decision that will ultimately steer a student for the rest of their career probably deserves a little more of a time commitment.