You have /5 articles left.
Sign up for a free account or log in.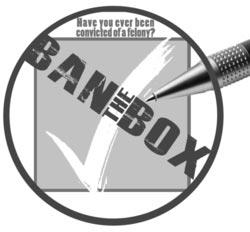 Since 2006, the Common Application has collected criminal history information from college applicants on its now widely used standardized application. However, advocates for people with criminal convictions, researchers, politicians and even the U.S. Department of Education have called into question this practice, and a few institutions and states have begun to make policy changes. Still, the Common App declined to eliminate the criminal history question as recently as last year, but a recent move by its counterpart in Britain could be writing on the wall.
On May 30, news broke that Universities and Colleges Admissions Services (UCAS) -- which provides a single application for all universities in Britain -- announced it would drop its criminal history question. Privacy concerns over the collection and maintenance of sensitive criminal history information under the European Union's new General Data Protection Regulation (GDPR) may have been the straw that broke the camel's back, but prison reform advocates and even government officials had advocated for this change long before the GDPR. Now, British universities must decide what to do without the criminal history information being supplied by UCAS. In a new report from the nonprofit organization Unlock, co-director Christopher Stacey, University of Essex professor Alexandra Cox and I offer recommendations to universities based on our experiences with research, policy development and advocacy.
In light of this development from overseas, it is time for the Common App to ban the box in the United States. The arguments for why the current admissions practice should be abandoned have been well fleshed out in scholarly articles, advocacy reports and other outlets and do not need to be repeated here. What I want to highlight instead is the growing political will to ban the box at institutional, state and federal levels. Some institutions have already stopped collecting the criminal history data from the Common App, and the states of Louisiana and Washington passed laws to prohibit the consideration of criminal history information before an applicant is accepted for admission. Maryland also deserves recognition for nearly becoming the first state to ban the box in 2017, save for the governor's veto.
The driver for much of this state action was an Obama-era U.S. Department of Education report that urged higher education institutions to do more to support "justice-involved" students, including reconsidering current admission practices.
More recently, high-profile politicians have weighed in. In February, U.S. senators Brian Schatz, Dick Durbin and 16 others sent letters to the heads of the Common App, the American Council on Education, the Association of Public and Land-grant Universities, the Association of American Colleges and Universities, the National Association of Independent Colleges and Universities, the American Association of Community Colleges, and the American Association of State Colleges and Universities pressing them to reconsider the use of criminal history information in admissions. In response, the Association of American Colleges and Universities asked its members to review their policies, and AACC's Board of Directors agreed that application questions related to nonviolent offenses should be removed, both in May.
In fairness, the Common App is not the only stalwart on this issue. Admissions officers and student affairs professionals (particularly student conduct administrators, which I am one) have been strong advocates for reviewing criminal history. Through years of professional conferences, webinars and Listserv discussions, "best practices" have spread across the country such that most institutions' felony admission review policies -- as they are often called -- are practically uniform.
Even if the Common App were to drop the question, the fight to ban the box would be far from over. Unlike in Britain, each American institution still has its own application on which it can ask whatever questions about criminal history it wants. To fully ban the box in the United States, higher education professionals at individual institutions will need convinced to abandon their criminal history review procedures.
Earlier this spring, the American Association of Collegiate Registrars and Admissions Officers (AACRAO), which commissioned the first survey of these admissions practices in 2009, announced it was convening a work group on the topic, though that announcement is no longer on their website. Student services organizations like AACRAO, the Association for Student Conduct Administration (ASCA), NASPA and ACPA should engage in a serious evaluation of the demonstrable value of these policies compared to their costs and harm caused to applicants. In the Unlock report referenced above, I posed a series of questions to British university administrators as they consider what to do next. I invite American higher education administrators to consider these questions, too. Summer is the perfect time to reflect, review current practices and revise policies for the new academic year.
For people with criminal histories seeking to attend college, the application question itself and the review procedures that follow have been shown to be insurmountable barriers. Thus, the ban the box movement in higher education is ultimately about access and inclusion. Fortunately, political pressure to break down those barriers is building. UCAS's decision to drop the criminal history question in Britain is evidence that the Common App could easily do so, too. I join the growing chorus of researchers, advocates, state governments and U.S. senators in urging the Common App and American higher education institutions to ban the box, once and for all.