You have /5 articles left.
Sign up for a free account or log in.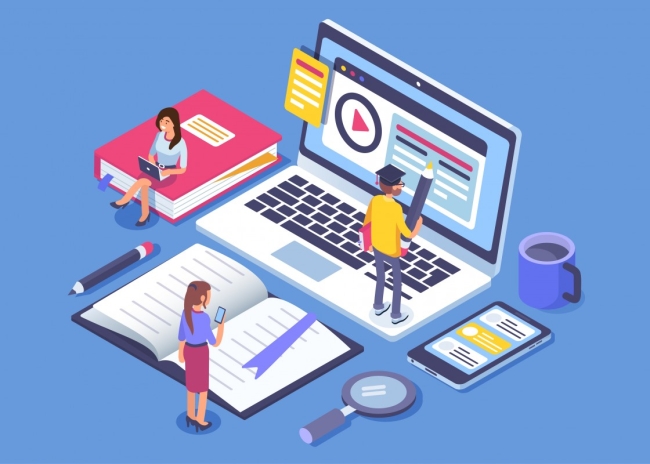 It has been a rather tense few months as my son who is a graduating senior in high school has gone through the college application process. My son applied to 11 colleges, and I naïvely thought the process would be relatively smooth -- after all, so many colleges have joined the Coalition for College Access, which has 140 members, or are using the Common Application, which has over 800 members. His high school also uses Naviance to keep track of deadlines, test scores and recommendation letters.
My son goes to a large high school in California that has two college counselors for over 600 seniors, which is up from having one until this year. The counselors do a great job, but the students have to do a lot of work on their own. Many families in the area hire independent college counselors to help their children with their college choices and applications. My son wasn't the greatest about asking for help from his school counselor -- probably something to do with having a former provost in the house. We were also grateful for the advice we got from some friends who work in admissions.
Unfortunately, only one of the colleges my son applied to uses the coalition application. All of the others, including the University of California, use the Common App. Getting the basic information in went well, but then it was time for him to write the essays, of which there were 17 -- one for the Common App, and then at least two additional essays for most colleges. Only one of the colleges didn't require an additional essay.
It ended up being a stressful process, partly because he didn't take my advice to start working on the essays early in the semester. I got into the habit of asking every weekend where he was on his applications. Even though he could use some of the material for similar essay questions, for the most part, each one required him to think carefully and write something different.
Theoretically, it sounds great to have a variety of questions, applicants should be thinking carefully about why they are applying to a particular college, and I know the admissions staff at each college are working very hard on developing relevant questions and then reading all of the essays. The problem is that not every applicant has a mother who was a college administrator, and with many parents hiring college consultants, we have created yet another uneven playing field for students who come from less privileged backgrounds.
The National Association for College Admission Counseling reports, "In 2016, 28 percent of public schools reported employing at least one counselor (full- or part-time) whose exclusive responsibility was to provide college counseling, compared to 49 percent of private schools." Many schools don't have a counselor dedicated to advising students on college admissions, let alone helping them with their applications.
I volunteer with two organizations for low-income, college-bound students. For those who can take advantage of it, there is help available from retired college counselors and volunteers who have experience with writing applications. But I worry about the kids who are in sports or work and can't take advantage of these programs.
I also worry about middle-class students who may not qualify to be part of a college-bound program, but also don't have the resources to hire an independent college counselor. First-generation students and their parents often aren't aware of the many online resources that can help them with college choices and the application process. It was confusing at times, even for me, despite my experience in college administration.
I don't begrudge the people who are paid to help students with their applications -- it's great that they can make a living at it -- but it bothers me that there is an entire industry that has developed because of the complicated nature of the application process.
As a college administrator, I had mainly focused my attention on recruiting students, particularly those from low-income and minority backgrounds, making sure we created a welcoming environment and challenging curriculum. I knew that application fees were an issue; even I had only applied to two schools when I was a senior, partly because I couldn't afford all the application fees. I hadn't considered that the complexity of applying to more than a few schools could be a problem, but it can clearly be a hurdle for students who aren't getting help with the process.
I also know that the application process, much like issues with financial aid (see my recent post), is always being reconsidered. Many colleges are no longer requiring test scores, some don't charge application fees and most offer fee waivers to low-income students.
Academic leaders need to consider further simplification of the admissions process in order to ensure access for students who may not be able to afford the coaching that many students get, either through their school, a college-bound program or independent college counselors. Reducing the number of required essays would be one step that would reduce the stress on all students.
I am hopeful that we can figure out a way to do admissions that is equitable for the students who don't have access to a college counselor and that is truly focused on equal access.