You have /5 articles left.
Sign up for a free account or log in.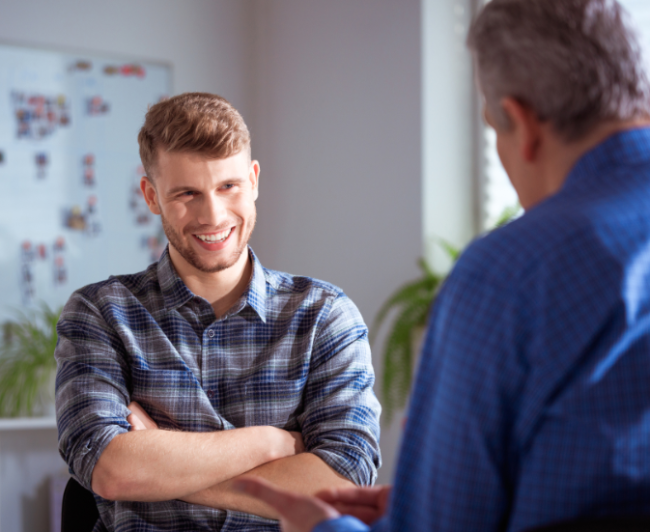 The world of selective college admissions has been in the press quite a bit this year. Scandals have shaken the industry, exposing to a wider audience some of its less savory elements -- not just the criminal hucksters who take advantage of the system but the gross advantages that wealth and whiteness play in gaming the admissions process.
As a college counselor, I am intimately aware of these advantages, the many levers and pulleys that distribute admissions decisions in inequitable ways. As a college counselor in an independent school, I work with a population that often benefits from these inequities: the legacy kids, the full-pay families, the affluent children with padded résumés -- the demographic bull's-eye of the selective college admissions dartboard.
A signature challenge of my job turns on this very tension: What does it mean to help students secure admission to selective institutions when, by and large, they don't need my help?
Following Trinity College of Connecticut's vice president for enrollment management, Angel Perez, whose article last month illuminated the work he does on his side of the desk, I want to share some thoughts about the work I do on mine. I haven't completely answered the question above, but I do want to provide a framework for thinking about the work of college counselors in independent schools.
Given the thunderclap of recent admissions scandals, it's tempting to see us merely as institutionalized versions of Rick Singer, guided primarily by the aim of placing students in college. We are, however, educators above all else, and we have lessons to teach -- goals geared toward the building of character, moral citizenship and inclusivity.
Good college counseling, in my mind, aims not just at college admission, something I am always confident my students will secure. A more meaningful part of the job involves helping students examine and describe themselves. The personal statements that accompany the application are just one arm of the self-examination I try to encourage. The entire college search, application, notification and decision cycle teaches essential skills and cultivates certain habits of mind I want in my students. Here are some of the most important and long-lasting:
Self-awareness: In thinking about what they want in a college, students should be encouraged to reflect on themselves. The best college lists emerge from students who most closely examine their own interests and look for institutions that will enable these characteristics to flourish.
Independence: Students should work to articulate their own hopes and goals -- apart from what their families and the larger culture may want -- as they imagine what's next in their education. They should also take responsibility for the labor of searching for colleges, planning trips and meeting the requirements to apply.
Self-confidence: The college admissions industry is flooded with rankings and perceived measures of prestige. Good college counseling, however, should help students learn to measure their self-worth in internal or intrinsic ways.
Tolerance for uncertainty: There are several months between the stages of developing a balanced list, sending out applications and receiving decisions. Although data can help make predictions about eventual decisions, students should work to grow comfortable with the long wait and the element of uncertainty inherent in the process.
Navigation of complexity: Applying to college is hard work, and while the sometimes labyrinthine requirements may seem mundane, students should learn the value in avoiding shortcuts, remaining organized and staying ahead of deadlines.
Make no mistake: this list is not exhaustive. There are a host of other goals in college counseling. As much as possible, though, these objectives are focused less on outcomes and more on life skills -- not "getting in" so much as positive and healthy transitions to life in college. In this way, I want my students to move from our school to the next one in purposeful ways, driven by their own values and with the right measure of self-reliance to advocate for their own success.
More than anything, I want my students to feel as though they belong on the campus they choose. One element of this mission, of course, involves researching and visiting colleges, making sure they have the academic programs and activities students want and a record of creating the careers students aspire to have. Increasingly, this work has also focused on issues of access, as all of us on the high school side, even in largely affluent schools, work with populations more concerned with college costs than ever before. The cost of attendance, on top of such admissions requirements as standardized test scores, application fees and the need to demonstrate interest, pose real barriers to entry at selective colleges. Because I believe in higher education as an engine of economic mobility, part of my work involves pushing back on such admissions criteria that inhibit access.
There are additional barriers to access, some more cultural than economic, once students arrive on campus, and as a result, I want to know what efforts colleges are making to ensure their campuses are inclusive spaces, especially for underrepresented students. On visits and in meeting with admissions representatives, I want to learn about the sense of community at each institution, get a feel for the atmosphere of a place and discern whether each college possesses the resources students need to feel supported. Finding the right fit means landing in a community that honors the wholeness of every student's personhood. It means belonging, not fitting in.
I know our classroom teachers have prepared our students for college-level work -- the labs, the research papers, the problem sets. I also want to help equip them with understanding -- of themselves and of their future colleges -- knowledge to flourish in and out of the classroom once they leave our school. The luxury, in this way, of doing college counseling in an independent school is the freedom it gives us to concentrate on the things that last long after May 1.