You have /5 articles left.
Sign up for a free account or log in.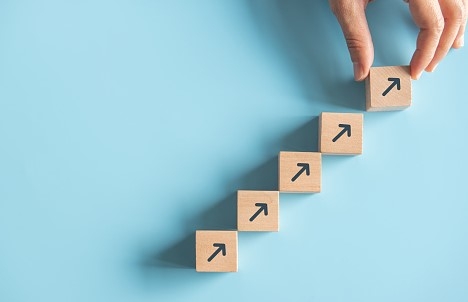 I started my career in college admissions on July 6, 1992. I became a parent on June 23, 2004. Now, my worlds are colliding as I try to advise my 16-year-old daughter as she navigates her college search during a global pandemic. And, last night, over a dinner of chicken parmesan and a discussion of college preparedness, I found my reservoir of advice woefully inadequate.
You see, almost everything I've advised prospective students to do over nearly 30 years seems nearly impossible for Martha.
First, a little bit about Martha. She's our firstborn and has many of the qualities one might imagine. She's conscientious, she leads, and her younger sister and brother really look up to her (she's probably had more than her fill of her siblings since last March). She's a good student and works hard and has taken challenging courses -- sometimes doubling up in difficult subject matter (because colleges like that). She's a very talented artist and had been a member of the soccer team until last spring, when COVID-19 restrictions put an end to most high school sports, clubs and activities. She's been fortunate enough to informally visit a few colleges already as well, mostly at her parents' urging. She attends a very diverse public high school that has a good record of sending students to college. So Martha has lots of advantages and has tried to do all the right things to make herself an attractive college applicant.
Yet last night was one of anxiety and panic. She emerged from her bedroom for the third consecutive night of studying for her final exam in precalculus and I overheard Martha, in a quivering voice, unload her concerns about her preparedness -- or, rather, lack thereof -- for the exam and what it may mean for her future. Her mother, a recovering admission officer herself, listened to Martha's concerns and simply said, "Martha, just do your best."
Yes, just do your best.
As I listened to the two of them and heard my wife repeat, "Just do your best," I found myself thinking that this phrase is what's been missing from my own advising and in college admissions, in general, probably for the nearly 30 years I've been working in the profession. This troubles me deeply.
I found myself thinking about all I may have done to contribute to the hysteria associated with contemporary college admissions. I thought about all the times I advised prospective students to take the most challenging course load possible and to showcase in-depth, passionate involvement in an activity you love. Or all the times I offered advice to prospective students to participate in community service to show involvement in the broader world. I can't forget the emphasis I've placed on seriousness of purpose and work ethic. And, finally, all energy I've spent talking about how the grades a student earns is a true reflection of their ability to be successful in college -- with, of course, my emphasis on being a competitive and selective college in every one-on-one conversation and public presentation I've done through the years.
Honestly, as I write all that now, I think about how it must sound to Martha and the millions of kids nationwide who are doing their best in the middle of a pandemic. It probably sounds like a bunch of BS to kids who are doing their best to navigate high school in whatever modality it exists, who are longing for the important social and co-curricular engagements that define a high school experience and can't even make the traditional personal visits to colleges and universities on their list.
What Martha needed to hear last night from her mother was simply, "Just do your best." And that is exactly what students across the country need to hear from admissions officers like me.
Please know that I am not suggesting that we abandon all of those important messages about rigor and work ethic and everything else. But let's not forget what someone like Martha has faced because of COVID-19. Her school year started two weeks later than planned because of a late-summer COVID-19 spike. Her school offered a "zero term" for the first six weeks in order for the high school students to finish all their spring coursework. Her school's hybrid model included two or three days per week in class until early November, when another surge resulted in her switch from hybrid learning to fully online learning for almost a month. Her final exam began just one day after she returned to school following a two-week break. In total, Martha had a dozen live sessions of instruction for this course in a subject that even under normal circumstances would have proven challenging for her.
Without question, Martha is probably far better off than many, many students across the country who face even greater educational challenges during this pandemic. But the impact is as real as the anxiety last night and her fears about "how this will look to colleges" if she doesn't do well.
That sentiment broke my heart, as both a parent and an admissions professional. In this unusual time, I need to do better.
Prospective students and their parents deserve our best efforts to be empathetic, creative, grace-filled and full of understanding in these coming cycles.
A couple of summers back, I watched a documentary, Long Strange Trip, about the Grateful Dead. I learned a lot about a group that I'd seen live and listened to for nearly 30 years. But something that stuck was a comment about listening. When interviewed about the band's success and continued evolution -- after all, the Dead toured for more than 30 years -- the bass player, Phil Lesh, once said that the reason that the band was so successful "was because we listened very hard to each other."
I think in the coming years, we as admissions professionals need to listen hard to prospective students, parents and school counselors. They've listened to us, but I am afraid what we've been saying doesn't fit the time. In fact, this time can be a reminder to us: even when we are not in the middle of a pandemic, we can be better, more empathetic listeners to students who are doing their best.
Before I left for work today, I left Martha a note that simply said, "Do your best." I know I plan to do the same.