You have /5 articles left.
Sign up for a free account or log in.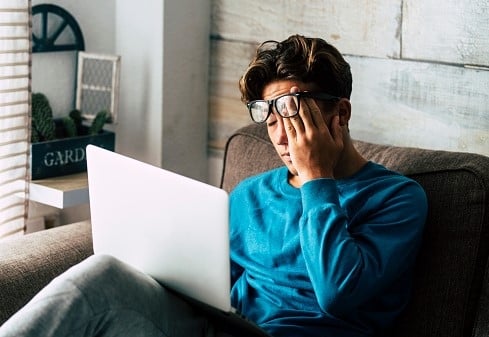 simonapilolla/Getty Images
Choosing a college is a big decision -- one that is often viewed as a defining moment and can be difficult, even agonizing, for the student. High school seniors today are afraid of making a mistake. Worried about getting somewhere and it not being the right place for them. This is because they desire to find a school that fits their personality and meets their emotional and academic needs, and at the top of their list is a place where they experience comradery with other students. Despite what students say they want, many are selecting institutions based on rankings, reputations and degrees offered over compatibility.
The pressure on every high school senior can be felt by these two questions:
"Where are you going to college?" and "What are you majoring in?"
It's April, and the stress is apparent in every high school across the nation. May 1, Decision Day, is just around the corner, and the number of students who have yet to commit is higher than ever. Why is this? The answer is partly a result of the pandemic, which has limited in-person college visits and access to the SAT and ACT, but the truth is teenagers have always wrestled with choosing a college and a major.
While the majority of students pick a major during the admissions process, 80 percent of college students change it at least once during their undergraduate career. We are taught from the time we start kindergarten that we should know what we want to be when we grow up. Therefore, students who reach their senior year and are unsure begin to panic. Everyone around them has been telling them they should know what they want to do. Those of us who have been through this realize every decision we make is just one step on our journey; our path is filled with challenges, side steps and even a few U-turns. Therefore, why do we expect students to declare a major before they even start exploring? Being undecided -- or the new catch term for it, "exploratory" -- should no longer be shamed. It is a bold understanding of the options that lie ahead.
Placing less emphasis on a major is also key to finding the right college. Many times, students look only at institutions that have high rankings in their potential field and miss out on others that may be more of what they were hoping for in a college. My son found a university where he felt comfortable and was encouraged to be himself. This was priceless, as he started as a graphic design major and quickly changed to physics. If he had focused on a potential degree and less on belonging he would have ended up at the wrong institution.
Students dream about that aha moment of "This is where I belong." Unfortunately, it doesn't happen for everyone with our current means of recruiting. Admissions counselors get wrapped up in SAT scores, service hours and AP course work; they forget there is a person behind the data. Then you have high school guidance counselors, who are supposed to provide student support, pushing institutions not for the sake of the student, but because they construct an image of solid college preparedness for them and their school.
Approximately one-third of college students transfer before obtaining a degree. This is not only costly for the student, who has to transfer credits and potentially take additional course work, but also a huge retention issue for institutions. What if students and admissions counselors focused more on fit and less on bragging rights? So often students are encouraged to accept admission to a school based on its ranking rather than its compatibility. My daughter was one of these students. She is a graduate of the University of Florida. Although she is happy to be a Gator now, her first two years, trying to navigate being on her own and making friends, were rough. Had she attended a smaller institution with more individualized attention, she may have had a better beginning. Why did she choose UF? Her high school guidance counselor told her it was the best college she got into and that other students would gladly take her place.
The problem today is that students and colleges alike are making selections based on criteria that are important for acceptance to the institution, but not the ingredients necessary for a student to stay at that institution and succeed.
Students hunger for a place where they belong. An institution that rewards exploration, encourages them to be their best self and assists them in acquiring a degree in a field they are passionate about. The most successful college graduates are those who flourish not only in the classroom but define their values and develop relationship skills. They experience the world through fantastic professors who spark curiosity and promote risk taking. This is what college students seek -- a place to grow as individuals and feel at home.
Students long to be seen and valued as a person. Knowing they are wanted and sought after by a college or university not only boosts their self-esteem, it also creates a connection. An acceptance letter is nice, fireworks on the computer screen letting one know they were accepted is a momentary relief, but truly students yearn for a sense of belonging. College visits are crucial to solidifying a match. However, this is one of the largest socioeconomic impacts in the admissions process. It is expensive to visit a college campus. There are travel expenses as well as food and lodging. For many this is not possible and therefore increases the struggle and hardship in finding the right fit.
In this constantly changing time of college admissions, where accepting a student based solely on their application and test scores can no longer be the norm, there is opportunity to set new goals and standards. Compatibility is not acquired by acceptance alone. The best fit is discovered when counselors take the time to get to know their prospective students and orchestrate building relationships with faculty and peers who can help them grow as individuals, not just earn credits for a degree.
The pandemic has broken the mold of college admissions and replaced it with a plethora of possibilities. Students need to evaluate institutions by asking questions like "How will this school encourage me to explore my areas of interest?" "In what ways will this school influence my choices and decisions?" "How will it challenge me?" And on the flip side, admissions counselors need to be asking, "How will this student contribute to the community?" and "Do we have the resources to help this student excel?" When we change the script and focus on compatibility, it is a win-win for both students and institutions. Now it is time to be fearless, bust the box and forge ahead creating a new model for college admissions and selection.