You have /5 articles left.
Sign up for a free account or log in.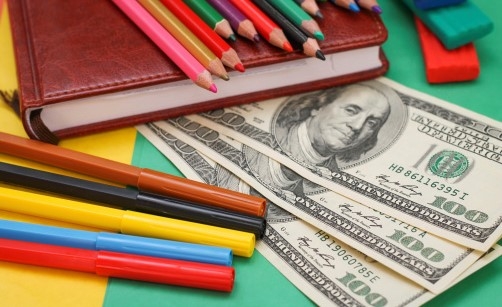 Gripped by the news of indictments, fraud and conspiracy in the college admissions scam, I find myself recollecting the past two decades I've spent watching some of this madness unfold from the inside.
No, I wasn't a consultant who blatantly asked parents how much could be donated to a private university long before the application process even began. I wasn't a college admissions counselor who created fake nonprofits so high school seniors could have meaningful content for the community service question on their Common App. Nor was I a nanny procuring the meals, although I did enjoy the takeout perks of everything from Shake Shack to Sugarfish sushi.
I was a high-class tutor. Allow me to expand. I consider myself an unassuming, good gal. I mean, I'm literally unassuming at 4'11½", but with an uncanny ratio of energy to height. I honestly looked like a teenager for the bulk of the time I called tutoring my career and wore a girls' size 10, which may have been why I was so popular with my "kids." By this I mean the 30 minds I mentored from kindergarten through college, and occasionally beyond.
Two to three days a week (and often on the weekends), I entered the beautiful penthouses, homes and estates of Manhattan and then Los Angeles to help parents raise their own. I stayed with them from 5 to 18 years old and did it all, from teaching them to read to helping them craft a compelling college essay. I did the family tree projects, book reports, topic/thesis statements, analytical literary essays, history term papers. I even conquered Advanced Placement bio, chem and calculus -- classes I assiduously avoided during my own tenure as a high school student.
My role as the tiny, supermotivated tutor extended well beyond the academic realm. In fact, I am most proud of the emotional support I gave my kids. I went to hip-hop classes when they had too much social anxiety to go alone. I helped them write their bar mitzvah speeches when they questioned the existence of God. I attended the bar mitzvahs, even the three-hour-long Orthodox ones (sequestered from my husband), and afterward danced to "Crank That (Soulja Boy)" (you know, just tiny, adult me and the actual teenagers). I sat at the bedside for hours helping an overwrought student get through a take-home test on decimals after his beloved pet bunny had just been mauled and killed by the wild neighborhood dog (literally minutes before I showed up).
For 20 years, I vacillated between sister, best friend and surrogate parent. Even though I hoped to be a positive social and emotional influence on my students, I couldn't help but find myself immersed in the personal ups and downs of their families. These wealthy and prominent parents I worked for were well-meaning. They loved their children as much as I love my own today, but still, I thought a few made questionable parenting choices. Example: when a mom asked me to hit up my 30-year-old actor friend (who also looked like a teenager) to take her 16-year-old to homecoming, I didn't think that was a stellar idea. But I didn't want my student to go dateless, and I knew my "tween" friend was harmless, so I asked him. He was game, but when my student saw a picture of him, she thought he looked "too old." Shocking.
I also had issues with my bosses' demands on my personal time. Their child "might" go into anaphylactic shock were I to stay with my own family for Thanksgiving or not fly back early from that special college reunion. One night, when I got a flat tire in a torrential downpour, I called my student's mom to say I obviously wasn't going to make our session. She asked my location, showed up on the side of the road and took me back to her home, because the paper must be finished now! Never mind the fact that it was assigned weeks ago and no one bothered to tell me.
And while we're being honest, I wasn't being rushed to these homes to help finesse the almost-done papers. I was being rushed to these homes to start them. Question: Where were all these "on-call" tutors when I was writing my own high school essays?
Nevertheless, that rainy night, my little red '98 hatchback Saturn and its flat tire stayed behind. It was clear then (but not yet to me) that my boundary-setting skills needed some work. So how did I end up navigating the demands of co-parenting before I was even a parent myself? I was a Phi Beta Kappa with a master's in teaching from a nationally renowned special education program, but I had also been an out-of-state student on full loans and grants for five years. I graduated with massive debt, a not-so-great apartment in Williamsburg and looming COBRA insurance payments.
Then, said apartment was broken into, and I moved into exorbitant midtown Manhattan (cramming three people into a one bedroom). So, when I got a call from a friend in my master's program asking, "Can you tutor my student? It's $85 an hour," I promptly replied, "Why, yes, I can."
Within weeks, I had a lucrative business and realized Megan the Tutor might actually survive! I serviced the kids of venture capitalists, investment bankers and corporate attorneys from Greenwich Village to the Upper East Side. Then I moved to L.A. and traded in the CFOs of Park Avenue for the entertainment moguls of the Hollywood Hills.
During my combined 20-plus years on both coasts, I learned to always stay and always come back. Be the consistency in their lives. After two decades of taking care of other people's children, I can confidently say that I still believe in a mentor's power to inspire. I have faith that we can create the next generation of insightful, gracious and courageous life contributors.
Perhaps my positivity stems from the fact that my business started when tutoring was the exception, unlike today, where you will find several tutoring brick-and-mortars on any well-to-do street corner, plus a plethora of people online purporting to teach your kid to do almost anything. Within this bizarre paradigm, I am glad that a college application system that very much needed to break is finally starting to crack, but I am sorry that the service of mentoring has gotten such a bad rap in the process.
It seems the current media scandal has distorted what is good and exceptional, not just what dollars can buy. So I wanted to share my own backstory to help everyone get back on track. After all, that's what a mentor does, right? Reminisce, redirect, repair or maybe just humorously recount until our system of higher education can start to rebuild itself -- one can only hope with merit, goodness and maybe some more tiny tutors who keep coming back.