You have /5 articles left.
Sign up for a free account or log in.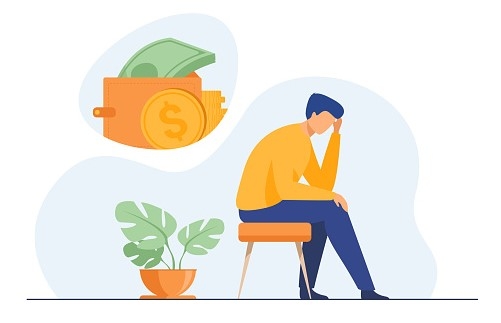 SurfUpVector/Getty Images
As millions of high school seniors make their final decisions this week about where to go to college, admissions directors wait nervously to see whether they've hit their mark for landing the best incoming class possible. But these days there is another big reason for admissions directors to feel anxious -- their profession is in jeopardy.
As the CEO of the National Association for College Admission Counseling and a former head of admissions myself, I speak regularly with admissions directors around the country, and the nature of these conversations is alarming me.
The fears my colleagues share typically go something like this: "I chose a career in admissions because I wanted to help talented young people of every background get an education. But things aren't the same anymore. My college president and trustees are focused squarely on the bottom line and U.S. News & World Report rankings. Now I spend more time with our chief financial officer or general counsel than with students. The pressure to generate more revenue through each class is intense. Nothing feels like it's about students. I think it's time I got out."
NACAC's 23,000 members include representatives of admissions offices across colleges and universities nationwide, and I find the regularity and similarity of their concerns troubling. And it's not only the admissions directors who are heading for the door. We're losing young people from admissions offices as well, as they see the profession to which they once aspired becoming consumed by the bottom-line pressures on higher education.
Throughout the history of college admission, the profession has grappled with balancing institutional self-interest and the interest of students. But there is no more balance. My colleagues want to leave the profession, they explain, because their success is now measured, above all, by the amount of revenue each student can produce. As one admissions director recently told me, "There is very little joy left in this work."
Admissions is a profession at risk. And the strain is most acute because admission officers enter the profession with a desire to increase access to higher education. This matters if we are to preserve college access for low- and middle-income students in the face of rising tuition and budget cuts. As it is, students who can afford to pay full tuition are advantaged from the start of recruitment through the awarding of financial aid, resulting in far fewer spots for qualified low-income students. On top of that, more students now say they can no longer afford to go to college, as the pandemic's financial impact on low-income families has been far worse than for other families. One result has been the dramatic decline in college applications from that sector.
My organization's Guide to Ethical Practice in College Admission sets best practices for our 23,000 members, and they include access, equity and fairness to students. But such ideals are nothing more if the core responsibility of admissions is, in the end, to judge applicants foremost on what they bring to a school's budget. When that happens, the system is failing -- and creating further economic disparities in a nation already rife with them.
Absent a major public investment in higher education, these students will always face huge disadvantages. With the question of such an investment doubtful, at best, institutions have to do everything they can to level the playing field. Here are some potential solutions.
Institutions can establish partnerships to produce new revenue streams while expanding access and reducing the pressures to prioritize the budget over the students. The days of filling budget gaps by asking enrollment leaders to "just add a few more students who can pay" must end. Diversification of revenue is key to institutional success. Several colleges, for instance, are now partnering with businesses to support their budget and expand opportunity, including Arizona State University's partnership with Starbucks and Trinity College's partnership with Infosys.
Institutions can boldly confront a budget structure that puts the goals of net revenue and student diversity in direct conflict with one another. Ithaca College, for example, has initiated a bold examination of its academic offerings, financial situation and enrollment goals, grounded in a commitment to ask the most fundamental questions about a sustainable academic and economic future.
The culture of higher education must face the realities of demographic, technological and economic change. To cite an example, but one that shows how traditional this culture can be, many faculty still insist on teaching only during regular business hours. As we have learned during the pandemic, flexibility has become imperative for serving the best interests of students. Long after the pandemic ends, many students will be working day jobs, helping with family issues at all hours and juggling more responsibilities than the usual academic calendar allows. An approach that prioritizes student needs first should become the norm across higher ed, not the exception.
For its part, NACAC will soon be introducing a certificate program for newly hired and early-career college admission officers to help them develop thriving, long-term careers in the profession. We are developing new programming and support services for admission professionals, and convening leaders from various sectors to reimagine college admissions through an equity lens.
But the work requires systemic change. As one vice president of admissions told me, "We have to be true to our profession and our institution." For that to happen, we must align the student-centric goals that ultimately ground both admissions and colleges and universities themselves. Otherwise, financial pressures will continue to distort admissions, and the admission profession will remain at risk, making higher education, and this country, a more unequal community.