You have /5 articles left.
Sign up for a free account or log in.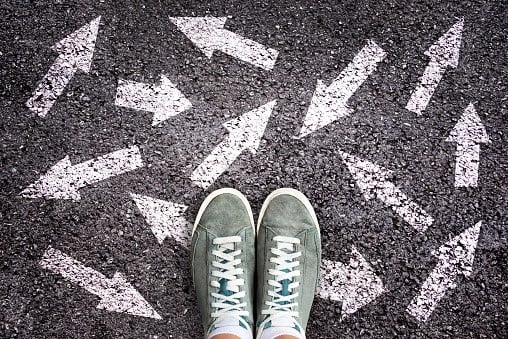 Paying for college is a heavy financial burden for most of us—we just wrote a five-digit freshman fall tuition check that left us reeling. The admission process and its associated costs have left us exhausted and frustrated. While the larger issue of college affordability is discussed and debated in legislative bodies and higher education circles, as a family that recently wrapped up our second admissions goat rodeo, we have some suggestions that will increase the transparency around cost and decrease the burden on families.
Create an Accurate Universal Net Price Calculator
The net price calculator (NPC) is a tool families use to determine their expected cost at each college. But hunting down the NPC on the website of every college of interest and then entering similar information repeatedly is an unnecessary administrative burden on families and a hurdle for those without time to devote to the task.
The results generated by NPCs can be inaccurate and confusing. There is a fixed number of NPC fields, but every college uses a different calculation to generate a family's expected cost. A comprehensive March 2019 study discovered that some calculators generated poor results because they relied on two-year-old data, calculated an attendance cost that included loans or neglected to add living costs to the final price tag. Anecdotally, with the exception of one college, every offer our son received was lower than the net price calculator amount by between 10 and 20 percent.
Create a universal NPC that applies specific formulas to fixed fields. Families could enter their information a single time to find net price amounts for multiple colleges and compare multiple offers. While some colleges are participating in the College Board's net price tool, not enough are using it.
Bring More Transparency to Actual Award Data
"Don't worry, most people don't pay sticker price" is something colleges say to families, but they rarely follow up with information about what applicants actually will pay. The truth is, everyone pays a different price for the same college. Giving families insight into how much students with similar financial situations pay would help families make better decisions about which colleges they should apply to.
Services like TuitionFit and MeritMore crowdsource offer data and give families more transparency into the actual cost of college. But rather than relying on third parties to collect and disseminate this information, colleges could easily make their cost data available for prospective applicants.
Don't Nickel-and-Dime Applicants
Self-reporting of test scores needs to become universal. Charging $50 to $80 per application is a steep fee for most families. Combine that with sending official scores for the ACT or SAT ($12 or $13 per report), and costs start adding up quickly. Some schools do allow self-reporting, which usually means reporting your score through the Common App and then submitting an official score upon acceptance. Individual college policies are hard to find, though, and may not even appear on a college's website. A universal self-reporting test score policy would save money and time.
Colleges should also stop limiting applicants to pay-to-play tools that can only be used for admissions. Many colleges allow applicants to submit portfolios, even those not applying to studio-based programs. A portfolio is a great way to showcase talent and work not easily communicated through words. SlideRoom, a popular portfolio creation and submission tool, is integrated into the Common App. Applicants pay $5 per application to use this tool, and at many colleges, this is the only option for submitting a portfolio. Free web-based portfolio tools are readily available and should be accepted by all colleges.
Standardize the Financial Offer Letter
A report evaluating offer letters from over 500 institutions confirms what families already know: offer letters are absurdly confusing and often misleading. Families who don't fully understand their student's financial aid offer before committing to a school can run into expensive problems down the line.
A commonsense solution is standardizing college offer letters so that they eliminate the four major issues with offer letters now: confusing language and terms; the exclusion of actual net price after financial aid; award amounts that include loan money requiring repayment; and grants, loans and nonbillable expenses not clearly labeled.
All offer letters should also include scholarship requirements with renewability terms and scholarship stacking policies (rules that govern whether a college will deduct the amount of any private scholarships from their grants). With standardized offer letters, families could easily compare financial aid packages from different schools and quickly see the breakdown of loan amounts versus grant amounts they've been offered.
Allow Families to Stack Private Scholarships
Private scholarships reduce out-of-pocket college expenses, sometimes significantly. Many colleges don't allow scholarship stacking (adding private scholarships to financial aid awards). Stacking policies are notoriously opaque and often difficult to find on a college's website. Families are sometimes unaware that the aid offered by a college will be reduced if they secure a private scholarship. Finding nonloan assistance should never be penalized, and scholarship stacking should be universally allowed.
College affordability is a serious issue for most of us. The larger project of tackling how much we pay for college requires higher ed leaders to come together and agree on fundamental change. Until then, some progress can be made by increasing the accuracy and transparency of costs and adopting some practical solutions to ease the financial burden of the admissions process on families.