You have /5 articles left.
Sign up for a free account or log in.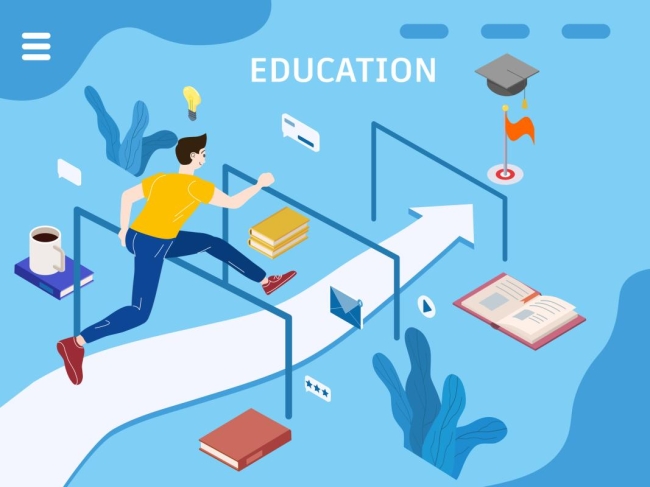 VectorUp/iStock/Getty Images Plus
For many college students, one positive impact of the pandemic has been access to cost savings and additional financial aid, made possible through a variety of federal grants and institutional aid programs. Many institutions also waived fees, temporarily eliminated charges for some services or forgave outstanding balances.
Students want these programs to continue, revealed a recent Student Voice survey conducted by Inside Higher Ed and College Pulse (with support from Kaplan). A majority (57 percent) of the 2,001 undergraduate students surveyed think universities should permanently waive application fees, with students of color more likely than white students (61 percent compared to 54 percent) to think universities should do so. It's no wonder students want a break on fees, considering that at public, four-year institutions, the average cost of tuition and fees is now $10,338 per year. That figure jumps to $22,689 for out-of-state students.
As the provost of University of Alaska at Anchorage, an open-admission, comprehensive public university, I have seen students cut back on the number of courses they take, or stop out for a semester, in an effort to pay for college without taking on additional debt. And it's not just at my institution: a recent Lumina-Gallup survey showed that 25 percent of students who had stopped out did so because of the cost of attendance, despite the fact that 41 percent of them had originally chosen to go to college to help get a higher-paying job.
These students are trying to make good decisions yet are often unclear whether the cost of college is really worth it. We know that the longer it takes a student to complete a degree, the less likely it is that they will ever finish. We also know that finishing their degrees will likely lead to those higher-paying jobs and to greater opportunities over all.
Like so many other schools, at UAA we offered a variety of pandemic-related price reductions and scholarships. We eliminated certain fees and cut back on others. We offered scholarships for those living in residence halls who had taken a break and needed to get back on track or who wanted to return to school to earn a certificate or other credential to reskill or upskill after losing or leaving their jobs. These programs are continuing today. They helped many of our students return to school, or stay in school, when that might not have otherwise been possible.
After two years of uncertainty, we are still trying to do all we can to make college affordable. For example, we recently announced two new discounts for out-of-state students. For those who want to learn online, we're offering in-state tuition for nonresidents. And for students who want to experience the adventure and beauty of Alaska and live on our campus, we're offering in-state tuition and a housing discount. A full-time, nonresident undergraduate student taking 12 credits can save more than $15,000 annually.
[block:block=176]
For years, we've focused on recruiting first-generation students. We've found that targeted programs in diverse high schools, such as our TRIO Upward Bound and Educational Talent Search programs, are vital components of recruiting and retaining these students. Yet these programs only serve a small percentage of the potential first-generation students in our service areas. To fill the gap, we are exploring promising models like the CUNY ASAP program, which recruits first-generation students and pays for their tuition as long as they promise to stay in college. One step in this direction is our Vara Allen-Jones Scholarship. Vara was a first-generation college student—someone who understood the struggle and tried to support others.
Besides cost savings, it's clear our pandemic students want to know that there are opportunities on the other side of their degree, and they want a mix of online and in-person classes. Our long-term goals include continuing to connect our students to a changing workforce, by making sure the programs we're offering are accessible and providing students with skills employers are looking for. Practical degrees such as construction management and human services can be completed fully online. In the fall, we will offer an intentionally selected mix of online, hybrid and in-person instruction to meet the needs of our Alaska-based students.
The pandemic has changed the way universities operate and appeal to students of all kinds. It's evident we need to continue to implement cost-saving measures for students, especially for first-generation, Indigenous and students of color. Everyone talks about how higher education has changed since the pandemic. We have used the lessons learned to think about our future students and their changing needs, and to respond with more flexible, and affordable, higher education options—and others in higher education must continue to strive for the same.