You have /5 articles left.
Sign up for a free account or log in.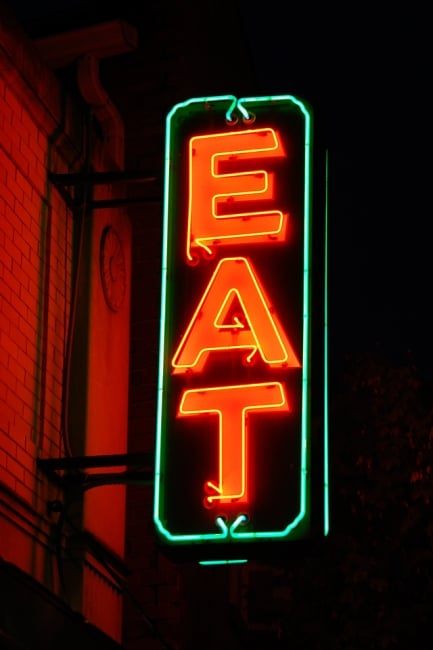 Wanna eat someplace that has documented evidence of its ability and closes the loop with every meal? Interested in using a rubric to guide how you allocate your per diem? You've come to the right place. The Conference Connoisseurs are back, helping you to make the most of your conference dining experience. There's no need to find yourself defaulting to the room service menu when the Connoisseurs can take you by the hand and walk you through the restaurant landscape.
This time the Conference Connoisseurs went west! Long Beach, Calif., was our destination and we took one for the team, visiting and evaluating a number of restaurants on behalf of our conference-going colleagues. 
We assessed everything from chicken and waffles to Thai food. Over all, Long Beach was a positive gastronomic excursion. 
A few things to keep in mind: chances are your conference is on the Long Beach waterfront, a largely commercial area that has quite a few chain restaurants. It's easy to get distracted by the chains but we recommend you avoid the glitzy restaurants on the waterfront (beautiful though it is) and head inland a block or two. 
There are some very good restaurants on the main drag in Long Beach, including George's Greek Cafe, which received our highest review. However, Long Beach is walkable and a good stroll out of the tourist area lands you at Roscoe's, an iconic chicken and waffles restaurant. Finally, because the Conference Connoisseurs take our charge seriously, we also ventured to Los Angeles for a little Study Abroad.
As reminder, our ratings scale is:
20 Points: Fully accredited with commendations
15-19 Points: Accreditation reaffirmed
10-14 Points: Monitoring/Follow-Up/Progress report required
5-10 Points: Warning Issued
1-4 Points: Withdraw/Deny accreditation
And here's the scoring rubric:
We hope you'll enjoy Long Beach should you find yourself in the area. There's lots happening in SoCal these days and a side trip to George's or King's is worth it. 
The Conference Connoisseurs are heading south soon, reviewing Baltimore and Philadelphia eateries. Send any restaurant recommendations to conferenceconnoisseurs@gmail.com.
*****
Roscoe's House of Chicken and Waffles -- Junior Faculty (14/20)
This establishment has made quite the name for itself by merging two American staples into a very unusual (but now classic) combination.  Perhaps my expectations were somewhat lofty but I was disappointed with my experience at Roscoe's.  Reality dealt me a dish of very mediocre waffles with overcooked fried chicken served on a plastic cafeteria tray.  Even though the manager couldn't quite grasp the concept of "separate checks," the wait staff were some of the most polite and efficient we encountered while at the conference. Monitoring letter/Progress report required
George's Greek Cafe -- Staff and Administrators (20/20)
George's Greek Cafe was a gem we uncovered at Long Beach. It all starts with the owner George greeting you at the door with open arms and a traditional Greek welcome (Opa!) and it only gets better from there.  The wait staff were very attentive and beverage tumblers seem to be filled almost instantly upon becoming empty. The entrees were outstanding, and be sure not to pass on dessert, especially the baklava. It was so good, we went twice! Fully accredited with commendations
King's Fish House -- Trustees and Tenured (19/20)
Once you step inside off the street you might be surprised by the ambiance. This is a quality dining experience located very close to the convention center.  Don't be alarmed when bread crumbs are removed between courses with a short bristle brush, as their service is very attentive. Their clam chowder was beyond noteworthy (perhaps the best we've ever had) and the Baja yellowtail proved to be a great selection as an entree. The bill can get pricey but not to the level of a high-end steakhouse, so just keep track of what you order. I wouldn't hold it against King's as we have found this to be a "sneaky expensive" theme in seafood restaurants. Accreditation reaffirmed.
Jitlada -- Study Abroad (12/20)
Long Beach conference attendees will have to travel to visit Jitlada in Los Angeles.  It took us about 40 minutes to get there but just seeing the Hollywood sign in person is probably worth the trip for the typical out-of-towner.  Similar to other Study Abroad locations it helps to go with someone familiar with the cuisine who can recommend appropriate selections for "first-time freshmen." The food was excellent despite extremely slow and inconsistent delivery of entrees.  If you are lucky enough to not be the one person at your table who waits 15 minutes longer that everyone else and don't mind eating in front of someone still waiting for their food, service may not be an issue. The score (heavily influenced by location and service) betrays the quality of the food, but such are the perils of assessment. Monitoring letter/Progress report required
Potholder Cafe -- Junior Faculty (17/20)
If you are fortunate enough to have the morning off and want to blend in with the locals, this place is highly recommended for breakfast.  The menu offerings are very diverse, giving all something to choose from.  Bring your appetite because the portions are large and they are very generous with sides such as bacon, sausage, etc. Because of its popularity it can be a little on the noisy side, and it won't necessarily be a quick meal, but the food quality and general vibe of the place makes for a memorable meal. Accreditation reaffirmed