You have /5 articles left.
Sign up for a free account or log in.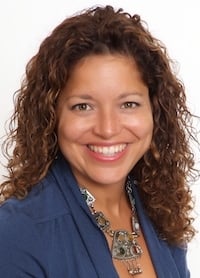 Six years ago, I wrote The Black Academic's Guide to Winning Tenure Without Losing Your Soul with Tracey Laszloffy because I wanted to give something to new faculty members. It was everything I wish someone had told me when I started out in my academic career. Since then, I created the National Center for Faculty Development & Diversity to open up mentoring to a larger group of academics. To make this work even more transparent, I'll be writing a "Dear Kerry Ann" column for Inside Higher Ed so you can get your burning questions answered.
To kick off this series, I'll start with the single most common question I receive: What advice do you have for under-represented faculty starting out the tenure track?
There is a particular reality to being the only ___________  in your department. And the same can be true if you are one of only a few in a large department. It means that you will have all the pressures to meet your university's expectations for research, teaching and service that everyone on the tenure-track experiences, and you will have some unique obstacles and structural challenges that emerge from racism, sexism, classism, etc. That said, let me offer a few suggestions:
Be Highly Productive
First and foremost, your ability to get a tenure-track job, win tenure, and have options for mobility will be defined by your scholarly productivity. That means that early in your career, you want to get clear on what habits and skills you need to develop for extraordinary productivity. Those include: developing a daily writing practice; strategically planning your semester; aligning your time with your evaluation criteria; learning when and how to say "no"; overcoming perfectionism; and managing the inevitable rejections that come with academic writing.
Let's be clear: I'm not suggesting that you work all the time. Having work-life balance is possible, but it doesn't just happen. If you want to be highly productive and have a life off campus, you'll need to become a master of time management. Specifically, you will have to recognize that there is a structural challenge in faculty life where the activities that matter the least to your success on the tenure track have the greatest built-in accountability, while the things that matter the most have very little built-in accountability. In other words, teaching and service have seemingly urgent demands every day. And as an under-represented faculty member, you will inevitably receive a disproportionately high number of service requests. Your research and writing, however, operate on a different time frame, and they have a long-term logic. You will therefore have to create accountability structures that rival the demands of students and colleagues to make sure that your work gets done and you get to have some fun.
Forget the Guru -- Build a Network
The mentoring model common among graduate education is the guru-adviser model. However, to be successful as a faculty member you need to throw that idea out the window. Instead, start thinking about what a fully supportive network would look like for you. Typically, assistant professors need some combination of professional development, emotional support, intellectual community, safe space, role models, sponsorship, access to opportunities and substantive feedback. One person cannot meet all these needs for you, so stop asking, "Who will be my mentor?" and start asking, "What do I need and who is the best person to help me get that need met?" This will keep you from over-relying on any one person and help you to start building a thriving network of mentors, sponsors, and collaborators.
Your Money or Your Life
Possibly the single best advice I received was to start managing my personal finances in such a way that I could always choose to leave a position. That sounded like a wildly impossible idea when I was living on a graduate stipend and had nothing but student loan debt. But someone gave me a great little book, Your Money or Your Life, that enabled me to develop sound financial practices and make decisions that were oriented to financial health (instead of shackling myself to unnecessary commitments). While it may seem like a personal issue, financial well-being has a powerful way of keeping you focused on possibilities instead of feeling trapped.
Racism Exists and You Have to Succeed Anyway
 
One thing you can count on as a minority faculty member is that in addition to the general stressors of faculty life, you will experience various forms of racism and/or sexism on campus. This will most frequently occur in the form of daily microaggressions. As such, it's important to not only become masterful in the skills of healthy conflict but to also create explicit and intentional daily practices for stress management and validation. Personally, I experience microaggressions on a daily basis. Yes, it sucks and I wish I lived in a world where this didn't occur. But knowing that this is part of my daily reality means identifying what I need to build into my schedule so that the daily invalidations don't penetrate my inner peace. That requires me to have lots of low-level healthy conflicts every day. It also means that I need to walk outside, laugh, and connect with people who love, respect, and validate me daily. And I have a punching bag and I hit it every day (to discharge residual frustration and anger). You may develop different practices, but the key is to figure out: 1) how to manage microaggressions in the moment, 2) how to discharge any residual bad feelings from your body so they don't build up over time, and 3) how to be reminded regularly of what truly matters.
It's a Job, Not Your Life
Sometimes faculty members get confused and imagine that their career IS their life. This is dangerous because not only does it make your existence one-dimensional but it also doesn't lead to optimal productivity, creativity or innovation. When you are under-represented, over-work can be toxic and can lead to a sense of self-worth that is predicated on factors that are outside your control (such as whether you win tenure). It is critical to your health and well being that you cultivate a full life off campus, that you have friends who are NOT academics, that you connect to communities that sustain you, that you socialize with people who are creating positive change in the world, that you reproduce if/when you choose, and that you realize that the academy is one (not the only) venue to do work you love.
I hope this general advice is a helpful starting point, but I would love to get into the nitty-gritty of faculty life by answering specific questions from you. So let me know what questions you have about academic life by leaving questions on my Facebook page. I'll draw from your questions to craft future columns.
Peace and Productivity,
Kerry Ann Rockquemore, PhD
President, National Center for Faculty Development & Diversity