You have /5 articles left.
Sign up for a free account or log in.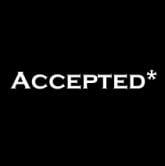 It is common in academe for women, people of color and LGBTQ people to end up doing a ridiculous amount of work, much of which goes unnoticed and often counts little toward tenure and promotion.
One of the few Asian-American professors on campus ends up being the de facto adviser for every Asian-American student. A queer professor spends hours doing the emotional work of hearing students in pain regarding their own sexual and gender identities and the anti-LGBTQ bias they experience. And, in what I believe to be one of the legacies of white supremacy in the United States, people of color are given workloads that would be deemed impossible for white professionals. Such structural injustice must be stopped.
In the meantime, as we try to survive, I suggest keeping two documents on your computer that you update regularly: your CV and a list of your work experiences. They should be distinct documents.
Four Steps to Creating a CV
Before composing your CV, look at multiple examples from scholars in your field. Many can be easily found online. Examine how different academics organize the material, as well as what kinds of things they list. Make sure to look across institutions. A scholar at a top research institution might not list courses taught, while one at a small liberal arts college might foreground teaching experience. Also, notice how scholars at different levels of experience organize their CVs. Younger professors often include accomplishments that a more experienced academic might omit, such as presiding over a panel at a guild meeting. Find a good model CV that coordinates with your location and level of experience.
Write up all of your accomplishments and experiences in the format of your model CV.
Once you have laid out your CV, scrutinize, edit and polish it carefully. Pay attention to details, such as punctuation and spacing. Ask friends to go over it and give feedback. Polish it once more.
Keep your CV handy on your computer so that you can add to it every time you do something. Do not wait until you are asked to produce a new CV. By then, you might not recall a talk you gave or an event in which you participated. Also, looking back over a well-written CV can help in discerning what your own strengths and passions are as you plan ahead.
Keeping a List of Work Experiences
In a separate document, keep note of every single bit of service work that you do in the academic institutions where you've been employed. Every. Single. Bit. I would include:
Official work, such as serving on committees. In many institutions, women, queer folks and people of color end up doing significantly more committee work than others. Sometimes this is explicit, such as the dean who unapologetically overworked women, claiming it was imperative to have a woman on every committee. At other times, it is unnoticed. I have a friend who did not realize how many committees she was on because she had never written them down and counted them up. Once she had tallied them, she asked other scholars at her institution and discovered she was serving on many more than they were.
Unofficial work. Many types of work never appear on CVs, such as introducing a visiting speaker, unofficially advising students, meeting with student groups that ask for input, attending lunch forums, supervising independent studies and so forth. Women, people of color and LGBTQ people often do a disproportionate amount of such work. Furthermore, this kind of work can easily remain invisible and undervalued. Five different groups might ask for a small effort, each not realizing they are one of many. Nobody else will keep track of this. If you keep a record, you will have documentation to refer to in reviews and negotiations. It can also be helpful backup if you need to decline an assignment.
Finally, a note on discernment. Early in an academic career, scholars are eager for every opportunity to publish, speak at a conference or participate in a project. In the past, that has been an expected pattern through which scholars build a repertoire and body of work to secure their standing in the field. However, for those who are not "likable," for those who are conditionally accepted, that pattern often fails.
Instead of building a reputation as a solid scholar, academics who do not fit within the dominant culture often end up building an overwhelming load of commitments that, while good in other ways, are not recognized as adding up to scholarly standing. That reflects the increased demands upon these scholars.
Also, traditional academic structures often have no means by which to value the types of work that scholars outside the dominant culture do. For example, when a professor invests hours in an interdisciplinary program or a cultural studies center, people in the department where that person works may not fully value it. They can even view such work as neglecting departmental duties. Similarly, they can portray work that attends to the practical needs of nondominant communities as not sufficiently scholarly.
You need careful and clear-sighted discernment to determine which commitments are valuable and for what purpose -- if they are career enhancing or life-giving, or both. Friends, mentors and a clear-eyed assessment of your own goals can all help with this discernment.
For many of us, individual professional success is not the only goal at play in this discernment. We are also hoping to shift the oppressive systems of academe itself -- not to become likable but rather to embody a different paradigm altogether, where senior scholars learn with and support younger scholars, where different perspectives are valued and engaged, and where the secret handshake of the inner circle is posted on placards for all to see. Jennifer Ho, professor of English and grammar queen, says that she mentors others because her vision for the academy is not an exclusive dinner party but rather a rowdy potluck where everyone is welcome and brings something to share.
Whatever your goals are, tracking your work carefully can help you stay focused on them and not fall prey to the dissipation of your energies by the endless demands made of marginalized scholars.